Why get a Discover Credit Scorecard?
Not all credit scores are created equal. 90% of top lenders use FICO® Scores in their decisions, including Discover. And now you can see yours for free. Plus see recent credit inquiries, your revolving credit utilization, whether you've missed any recent payments and more.

Check without worry.
Viewing your Scorecard will never impact your credit score. And it's completely free.

We'll never sell your information.
You can feel comfortable knowing that we will never sell your information to third parties.
Be in the know.
We want to help you stay on top of your credit.
What's in your Discover Credit Scorecard?
See your FICO® Credit Score and so much more.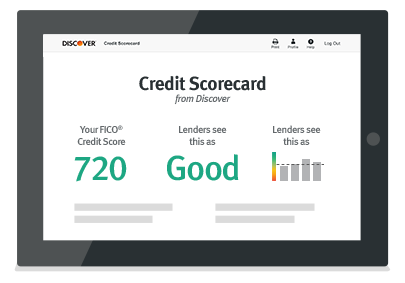 We don't only show you your score, we show you some of what's behind it. Things like missed payments, how much revolving credit you're using and number of recent inquiries—some of the information lenders see when evaluating your credit. And check with confidence knowing we never sell your information.
Understand how your FICO® Credit Score is determined.
Your FICO® Scores consider five categories of credit data from your Experian credit report that may vary in importance for different credit profiles. The percentages reflected are based on the five categories for the general population.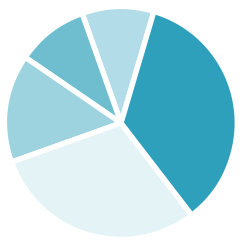 35% Payment history
30% Amounts you owe
15% Length of credit history
10% New credit opened
10% Types of credit
Access resources and credit score education to help you stay ahead.
If you are looking to stay on top of your credit—you can find information here.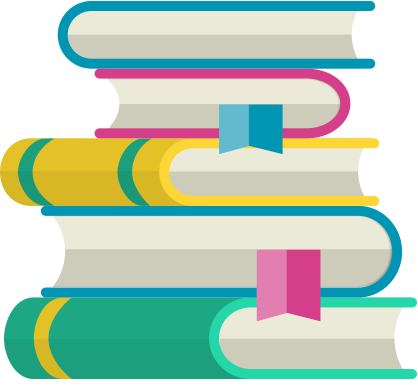 Frequently Asked Questions
1.Will viewing this Credit Scorecard affect my score?

No. The FICO® Score and other credit information we provide will never hurt your credit score. In fact, you can check as often as you like – it will never affect your score. Check back every 30 days to see a refreshed score.

2.Why do we provide your Credit Scorecard for free?

We want you to check your Credit Scorecard without worry which is why we offer it for free – even if you're not a Discover customer.

Nearly all lenders in the US, including Discover, use a FICO® Score among other information when they make their credit decisions, and they have for more than 20 years. We think that everyone should be informed about their credit so that they can avoid surprises.

3.What are FICO® Credit Scores?

Credit scores are three-digit numbers that summarize the positive and negative information on your Experian credit report. They help lenders quickly assess your credit risk, and can influence everything from car loans, to mortgages to credit cards.

Scores change over time, so make sure to check back every 30 days to see an updated FICO® score. All with no harm to your credit.

4.What measures do you take to protect my privacy?

Discover is serious about security. We'll never sell your information to third parties and we take steps to protect your privacy. To understand how we handle your data, please review our privacy notice.

5.Can checking my FICO® Score help if I'm concerned about data breaches?

Staying on top of your credit can be very helpful if you're concerned about a data breach. Every 30 days, you can get an updated FICO® Credit Score, which includes total number of accounts, number of inquiries and more insight on what's helping and hurting your credit.

6.Will a Credit Freeze prevent updates to my Discover Credit Scorecard?

Yes. If you place a Credit Freeze on your credit file, we can only show your Discover Credit Scorecard from the last time you accessed it before the freeze. If you decide to take the freeze off your file, you'll be able to update your Credit Scorecard again.
Credit Scorecard Information: Credit Scorecard is provided by Discover Bank, and includes a FICO® Credit Score and other credit information. Credit Scorecard information is based on data from Experian and may differ from credit scores and credit information provided by other credit bureaus. This information is provided to you at no cost and with your consent. You must be 18 years old and a U.S. resident or a resident of America Samoa, Guam, Northern Mariana Islands, Puerto Rico or the Virgin Islands. Your Credit Scorecard will be refreshed the later of every 30-days or the next time you log in to Credit Scorecard. Discover and other lenders may use different inputs, such as a FICO® Credit Score, other credit scores and more information in credit decisions. This product may change or end in the future. FICO is a registered trademark of the Fair Isaac Corporation in the United States and other countries.