Costs to Remodel Your House – Renovations, Additions, Expansions

Your first home purchase seemed perfect for you. But now, your family has expanded and the space no longer fits your needs. This leaves you with two choices: make some improvements or move to a new home.
Uprooting your family doesn't have to be your go-to option. Don't rule out renovating, expanding, or building an addition. In fact, investing in your home may be a beneficial move.
30-year fixed mortgage rates are expected to average 4.5% by end of 2017 and above 5% in 2018. For homeowners grandfathered into the 3.5% range, staying put might seem like an attractive option. If your home has risen in value, tapping into your home's equity to pay for improvements may be something to consider.
So what are your home improvement options? And how do you know what choice is right for you? Here are some ideas.
Renovation
Sometimes even a minor renovation can make a huge difference for you and your family, and can be achieved relatively quickly. For example, a minor kitchen renovation might entail resurfacing cabinets, installing a new tile backsplash, and updating appliances. Generally, in a low end renovation, the arrangement of the kitchen, plumbing and electrical systems remain in their original locations. For many homeowners, this is a welcome and cheap route. According to Home Advisor, low cost kitchen renovations start at $4,000, with the average ranging between $12,591 and $33,129. Higher-end renovations reach as much as $50,000. Larger budgets allow homeowners to straddle the line between renovation and expansion.
While you're already going through the process of remodeling, you may want to combine multiples rooms in one project. Home Advisor reports a national average of $37,910 to remodel multiple rooms, with the typical range of $17,000-$62,000.
Expansion
An expansion requires more construction. Removing an interior wall to create flow, repurposing unused space, or finishing the basement are examples of how to work within existing space. This lets homeowners avoid large increases in property taxes, heating, ventilation, and air conditioning. Costs vary by project. Demolition for a kitchen expansion averages $2,961, not including extra finishes such as:
Hardwood floors–$4,395 average. $10,000 (max)
Sheetrock walls–$1,690 (average). $4,500 (max)
Install new cabinets–$4,867 (average). $18,000 (max)
Quartz countertops–$2,500 (average). $4,000 (max)
Finishing a basement requires building walls, installing floors, plumbing, and electric lines. The price tag averages $18,846, while extensive projects surpass $40,000.
Addition
If an expansion won't suffice, an addition might do the trick. Additions add square footage to your home, giving your family extra space. It may be cheaper to build an addition than purchase a new house equal to the size of your home plus an addition.
Homeowners have two options for an addition: build out or build up. Building out generally does not disrupt the existing space, allowing homeowners to remain in the house during construction. The drawbacks, however, are losing backyard space and tackling town zoning variances. Building up provides the comforts of an addition without changing the footprint of the home. For example, an in-law suite can be built on top of a garage or converting a one- story home to two stories. A build-up requires extensive work: tearing down walls, electrical, heating and plumbing lines—not to mention required building  permits. And living in a home during a build-up remodel can be daunting and difficult. It might be better to vacate the property and finding accommodations elsewhere until the project is complete.
Home Advisor reports that the average cost of building an addition is $41,632, with a range between $21,035 and $64,635. Larger, deluxe additions cost upwards of $103,500.
Renovating, expanding, or building an addition has its advantages and disadvantages. Sure, construction may take a while. And, unfortunately, you will not recoup 100% of the cost. Still, the 2017 average ROI for home  improvements is 64 cents on every dollar. Not too shabby for the house of your dreams! Using home equity to remodel your home is a viable option, but doing the research is key. With a solid spending strategy, you can craft a plan that minimizes the risks and maximizes the rewards.
If you're interested in learning more about a home equity loan, get a free quote from Discover Home Loans. Discover offers 10, 15, 20 and 30 year fixed rate loans ranging from $35,000 to $200,000 without application fees, origination fees, or cash due at closing. Or, if you're ready to move forward, you can also apply online now.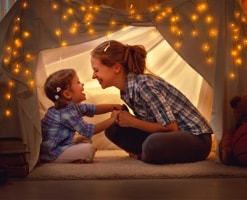 The home equity you've earned
can be used in a multitude of
ways. 
Main

Start your application online

or give us a call.
Main

Start your application online or give us a call.