Why get a personal loan from Discover
Average Customer Rating




Fixed rates:
5.99% to 24.99% APR
Lock in your rate. Your set regular monthly payment will never change.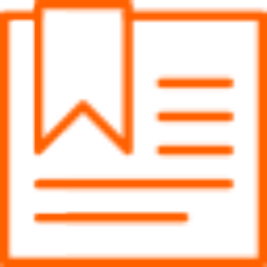 Design your loan terms around you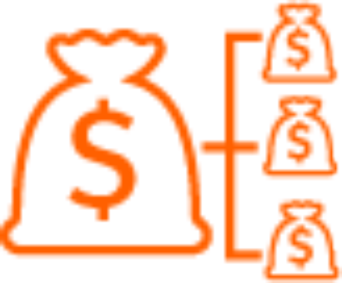 Save money
Pay off higher rate loans and credit cards. You could save hundreds - or even thousands - of dollars on interest.
How it works
1
Check your rate
Get your personal loan interest rate and monthly payment with no impact to your credit score. To get started, simply enter the amount and length of the loan you want.
2
Get started in minutes
Our highly trained loan specialists are ready to help you with the application 7 days a week.
3
Funds sent fast
Same-day decision in most cases. Plus the money can be sent as early as the next business day after you accept the terms of your loan.
See how our personal loan benefits compare
Compare Discover personal loan benefits with others

| | Discover Personal Loans | Lending Club | Wells Fargo Personal Loans | Prosper Funding |
| --- | --- | --- | --- | --- |
| Origination fees (% of loan amount) | 0% | 3.89%* | 0% | 4.82%* |
| | | | | |
| Same-day decision in most cases | | | | |
| Option to pay off creditors directly | | | | |
| Return loan funds within 30 days and pay no interest | | | | |
| FICO® Score for free, number of recent inquiries and more**, † | | | | |
| Free help removing your personal information from select people-search websites. Activate by mobile app. †† | | | | |
Chart comparisons conducted by an independent research firm and based on competitor info compiled in September 2022.
*Average origination fee % derived from originations and transaction fees listed in company filings (10-Q) for quarter ended June 30, 2022. 
** Compared lenders may provide a FICO® Credit Score or other credit score and other credit information. See lender's website for further details.

†FICO® Credit Score Terms: Your FICO® Credit Score, key factors and other credit information are based on data from TransUnion® and may be different from other credit scores and other credit information provided by different bureaus. This information is intended for and only provided to Primary account holders who have an available score. See Discover.com/FICO about the availability of your score. Your score, key factors and other credit information are available on Discover.com and cardmembers are also provided a score on statements. Customers will see up to a year of recent scores online. Discover and other lenders may use different inputs, such as FICO® Credit Scores, other credit scores and more information in credit decisions. This benefit may change or end in the future. FICO is a registered trademark of Fair Isaac Corporation in the United States and other countries.
†† Online Privacy Protection is offered by Discover Bank at no cost and only available in the mobile app. Approximately every 90 days we will scan for your online personal information at 10 select people search sites and submit opt-out requests on your behalf. Types of personal information found on these sites will vary.
How much is a Discover Personal Loan?
Choose from five repayment terms to find a monthly payment that fits your budget. Want a lower payment?
Choose a longer term. Want to pay off your loan sooner and spend less on interest?
Choose a shorter term. Here are some examples.
3 - Year Repayment
$491
set monthly payment1
Total Cost of Loan: $17,6762
5 - Year Repayment
$326
set monthly payment1
Total Cost of Loan: $19,5642
7 - Year Repayment
$257
set monthly payment1
Total Cost of Loan: $21,5682
See how much your monthly payments can be with our Personal Loan Calculator
1Your APR will be between 5.99% and 24.99% based on creditworthiness at time of application for loan terms of 36–84 months. Our lowest rates are available to consumers with the best credit. Many factors are used to determine your rate such as your credit history, application information and the term you select.
2Total Cost of Loan is calculated assuming all set regular monthly payments are made on time every month with no fees or penalties applied.
Estimated payments are for illustrative purposes only and assume you pay on time.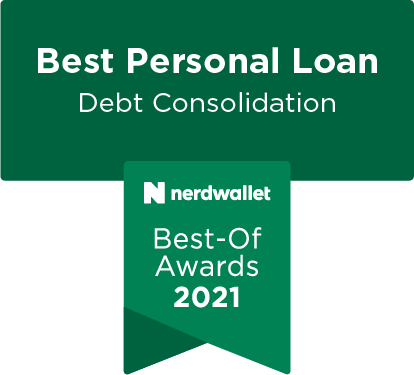 © 2017 - 2021 and TM, NerdWallet, Inc. All Rights Reserved.
I have borrowed many times from Discover I can't say enough how pleased I am with their service and dedication to customers. I have referred many people to them. Thank you for your great service!
If you are considering using Discover Personal Loans, I encourage you to take the leap... Everything happened as explained and well within the schedule I was given. When it comes to money, we all want a sense of security and Discover Personal Loans has my confidence.
—
Outlaw Angel,
December 2021
You get much more than just a personal loan with Discover
100% U.S.-based customer service is available to answer any questions.

Easy account management online or on the Discover mobile app.

Track your credit score, length of credit history, number of accounts and more.
Ways to use a personal loan
Debt management tools and resources
From helpful articles to loan payment calculators, we're here to help you understand your options and get better with money.