Try our personal loan payment calculator
Estimate monthly payments to find loan terms that work for you.
See what your payments could be
Estimated Monthly Payment
$415
8.99% APR
$24,900 Total Cost
Tab down to learn more on how your inputs affect the payment and APR.
How your details affect the payment and APR
Higher loan amounts can raise your APR and increase your payment

Longer loan terms can raise your APR and increase your payment
Higher credit scores can lower your APR and decrease your payment
Questions? Call us at 1-866-248-1255
Any results are estimates, and we do not guarantee the applicability or accuracy to your specific circumstance.
Results are calculated based on Discover application data as of 11/14/2023.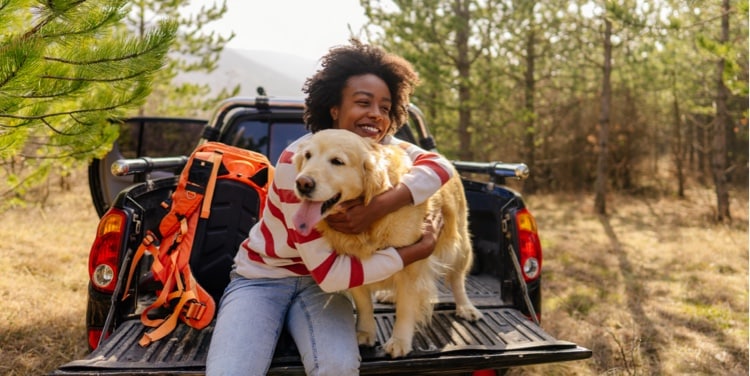 Feel confident in your estimated loan terms and payments
Pricincpal and interest

The amount you receive from the lender is called the "principal." Each monthly payment will include principal — the amount of borrowed money you're paying back, and interest — the amount paid to the lender.

Personal loan fees

With some lenders, you'll want to pay close attention to charges of origination fees, closing costs or prepayment penalties. Be sure to factor these in as you budget for your loan and monthly loan payments. A Discover personal loan has no additional fees as long as you pay on time.

Loan amounts and terms

Before applying for a personal loan, feeling confident about the loan amount and terms you're requesting can make the process more stress-free. You can request a loan amount that varies between lenders. With a Discover personal loan, you can request up to x. Terms define how long you'll hold the loan and can impact your monthly payment. Be sure you explore every option with the payment calculator above.

Disbursement details

After using the personal loan calculator, applying, and acceptance of your loan, the next step is disbursement of your funds. You can tell us how you want the funds sent to you. We can send the funds directly to your creditors in the case of debt consolidation, or the funds can be deposited directly into any of your bank accounts. Money can be sent as soon as the next business day once you're approved and accept the loan.
Why Discover® is trusted for personal loans
Great Rates

Save on higher-rate debt with a fixed interest rate from

x

to

x

APR.

Flexible Terms

Borrow up to

x

and repay it over

x

to

x

years — it's your choice.

No Up-Front Fees

Put more of your funds to work with no fees of any kind — as long as you pay on time.

Funds Sent Fast    

Funds can be sent as early as the next business-day after acceptance.
Common questions when calculating a personal loan
Our personal loan calculator estimates a monthly payment based on the loan amount, term and the credit score you select. Your actual payments will also be determined by your interest rate.

In the most general terms, the higher your credit score is, the lower your interest rate and monthly payments may be. Your interest rate is determined at the time of application based on the information you provide.

APRs for Discover personal loans are determined on an individual basis and are based on creditworthiness at time of application for loan terms of

x

to

x

months. Many factors are used to determine your rate, such as your credit history, application information, and the term you select. 

With a Discover personal loan, you get a fixed rate. That means you'll lock in your interest rate, so your monthly payments will remain the same for the duration of your loan, as long as you make the monthly payments on time. This is typically the 

key difference between a line of credit and a personal loan

.