How to get a personal loan
Our application process makes it quick and easy.
Check Your Rate
Won't impact your credit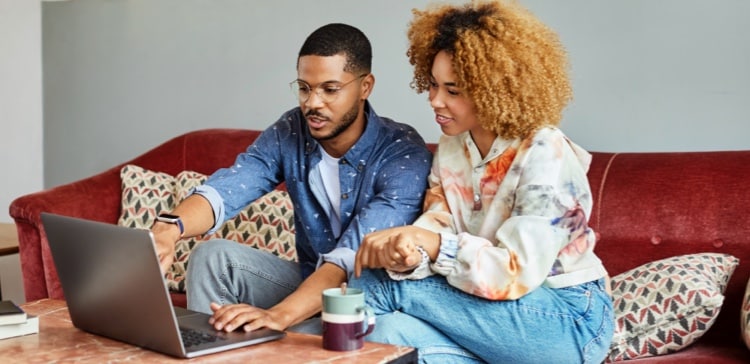 See what personal loan offers you qualify for
The first thing you'll want to do is check what APR and payment you can expect. Don't worry, this won't have any impact on your credit score.
Tell us how you plan to use the loan
Amount you want to borrow
How long you need to pay it back
Provide some personal info
You'll enjoy a lower APR if you use the loan for debt consolidation because you'll be creating less new debt.
Complete a personal loan application
You'll be presented with a few loan options to choose from — and can then apply in minutes. Here's what you'll need:
Income and employment information for verification
Bank account and routing numbers for direct deposit
Balances and accounts for creditors if you're consolidating debt
Once your application is received, a loan specialist may call you to verify your info and final details.
Get an approval decision
We'll let you know the APR, loan amount and payment terms if you're approved. You'll then be able to review the full details before you accept.
Receive your funds
Once approved and accepted, your funds can be sent as soon as the next business day to:
Pay off creditors directly if you're consolidating debt
Or deposit into your bank account
If, for some reason, we're unable to disburse as you requested, we would either issue you a check for the difference or credit your loan balance.
Pay off your loan
Save money with a lower interest rate and simplify with a single, fixed monthly payment.