What is a personal loan?
We've outlined the important details you need to know before you apply.
Check Your Rate
Won't impact your credit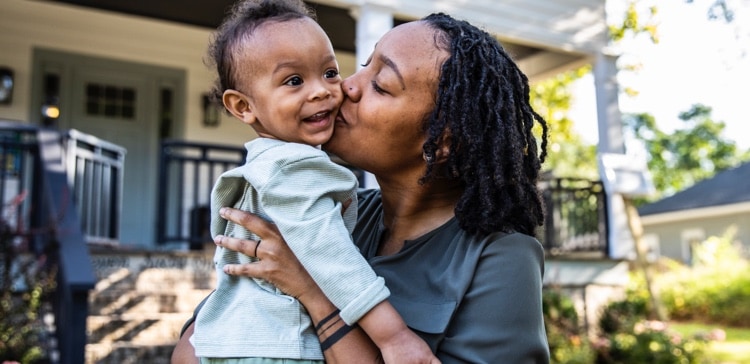 The benefits of a personal loan
A personal loan can be a great option for getting funds to support your financial needs, whether it's consolidating debt or covering life's big expenses. Paying on time - or even paying the loan off early - can help you improve your credit score.
The two basic types of personal loans
Unsecured loans
Allows you to borrow money for various reasons including debt consolidation

Not protected by collateral, like a house or car
Your credit profile can help determine a loan decision
Examples: Student loans, credit cards, personal loans

Secured loans
Requires you to offer an asset as collateral, often equal to, or greater than, the amount you're requesting
You could lose your collateral if you default on your loan
Commonly used assets are borrowers' homes, cars, and cash
Examples: Mortgages, auto loans, home equity loans, credit lines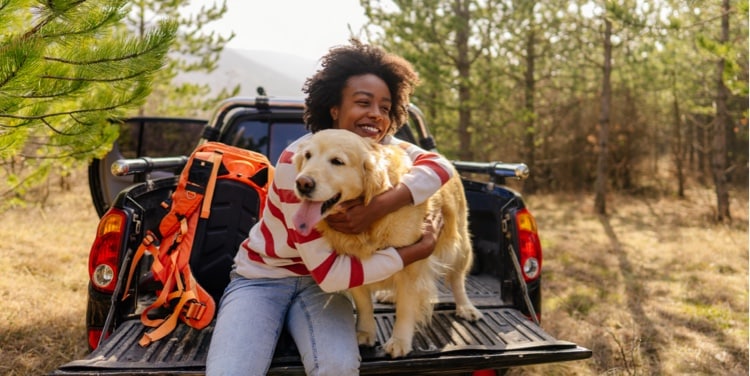 Make sure you understand loan terms
Interest rates

There is a cost to borrow money — it's called interest, and it's paid to the lender with your monthly payments. A personal loan with a low, fixed rate can help you accomplish your financial goals. Discover Personal Loans offers rates from x to x APR, based on your creditworthiness at the time of the application.

Length of loan

Personal loans allow you to find a term length that works for you. They're designed to help borrowers consolidate and pay off debts in a clear timeframe that works for their budget. You could pay off your loan between x and x months, and it could depend on your interest rate and monthly payment amount.

Lenders and fees

Be sure to look at a lender's reputation. And pay close attention to whether a lender charges origination fees, closing costs or prepayment penalties. A Discover personal loan has no additional fees as long as you pay on time.

Underwriting

Underwriting is the process a lender uses to determine if the risk of offering a loan to a borrower is acceptable. It can involve examinig the credit history of the borrower, and assessing the risk of defaulting on the loan.
What to consider before you apply
Your credit score

A good score could get you a better rate because it can be an indication of your ability to pay back the loan. Bad credit, however, can make the ability to get a loan a little tougher. Be aware, a personal loan is a responsibility and one that needs attention and management. There is a risk of defaulting and hurting your financial profile.

You can have multiple loans

If you've already taken out a loan, this does not exclude you from applying for another loan. In fact, there are personal loans designed to help you pay off other loans.

Using a personal loan for debt consolidation is a strategic way of combining debts into a more convenient and affordable solution.
Frequently asked questions
A personal loan has many different uses. Because funds can be deposited directly into any of your bank accounts, you can use a personal loan in a variety of ways. Personal loans are often used for 

debt consolidation

, so you may be able to pay down your debt at a fixed rate. A personal loan can also help finance a large purchase, like a 

wedding

, a 

vacation

 or a 

home remodel

. If you're facing an 

unexpected expense

 or a 

financial emergency

 you can get the funds you need with a personal loan. You can also use a personal loan to cover 

medical bills

, 

adoption

 or 

IVF

, 

auto repairs

, and more.

Some lenders charge customers a fee for processing and originating the loans—this is an origination fee. This fee is deducted from the total amount of the loan, so if your lender charges origination fees, remember to account for that when you request your total loan amount. Discover Personal Loans does not charge origination fees.

No collateral is required to qualify for a personal loan.

No. Because Discover personal loans are only for individual borrowers, co-borrowing is not permitted.
Read more about the basics of a personal loan
Get a loan offer in minutes with no impact to your credit score
Check Your Rate
Or call 1-866-248-1255