How to terminate a mortgage purchase agreement

Prospective home buyers can be overwhelmed by the amount of information available on home financing. To simplify the situation, this four-part series provides a one-stop-shop for information related to home purchase agreements.
How to fire your lender, broker or real estate agent
You have the right to terminate various agreements and relationships as you move through the homebuying process. Let's take a quick look at the three most common relationships you'll enter and your options for taking a step back.
Remember, certain agreements will come with cancellation fees and penalties, but these pale in comparison to the cost or emotional anguish of getting stuck with a home you don't want. Your homebuying partners should always let you know before you reach a point of no return.
If you've entered into a home purchase agreement, different rules apply.
Terminating your mortgage application
If you need to cancel a pending mortgage application, call your loan officer or broker immediately. In most cases, you have a three-day window to cancel the application and recover any paid fees.
Tell the lender you want to cancel the pending application and provide a reason. Explaining the situation will help the lender understand any future needs.
Next, go through your application and existing agreement with your lender. Typically, you can get refunds of certain fees, such as credit check and appraisal fees. Other fees, such as application processing and rate lock-in fees, are usually non-refundable. You may have to pay a penalty for cancelling a mortgage application.
Your lender is required to provide a confirmation of cancellation over the phone or in person and will also mail a confirmation. Keep all cancellation documents just in case you need it in the future.
Ending a buyer's agent agreement
Sometimes people just don't work well together. If you find yourself in this situation with your real estate agent or team, you may want to cut ties before you purchase a home. Your buyer's agreement is usually binding for a set period of time. However, most of these agreements contain language that will allow you to terminate with a letter of cancellation. Your search and payment agreement should include options for either you or the realtor to terminate. Read through your agreement and call your brokerage/agency. You'll likely have the option to either switch agents or cancel the agreement altogether. Your ability to cancel may depend on the type of agreement you enter, although you should always review your specific agreement:
Non-exclusive, not-for-compensation
The agreement can be dropped by you or the broker at any point in the home search.
Non-exclusive, right-to-represent

These agreements can be revoked under specific terms like your finding a home through another agency or by filing specific paperwork.
Exclusive right-to-represent
Typically, these agreements can only be ended if and when the contract is breached. Exclusive contracts are usually time limited, so it may be best to wait out the period instead of attempting to cancel.
Protecting Yourself
If you haven't signed these agreements yet, you're in a great place. When entering these relationships, always ask for an option to be released from your contract if it's not a good fit. Stick with partners who are willing to discuss these release options.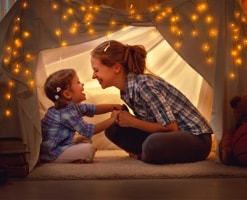 The home equity you've earned
can be used in a multitude of
ways. 
Main

Start your application online

or give us a call.
Main

Start your application online or give us a call.