When is mortgage insurance required?

When purchasing a new home, there are a series of insurance options to consider or may be required. Coverage costs should be included when estimating the budget for your new home.
Rates vary based on your home's value and location. Depending on the amount of your down payment and the region you live in, you may be required to take out a mortgage insurance protection policy or flood insurance.
Mortgage insurance requirements – private mortgage insurance, government required mortgage insurance, mortgage life insurance
To understand when mortgage insurance is required, there are three general variations on what people refer to as "mortgage insurance."  All are different and serve different purposes.  You should understand how each works.
Private mortgage insurance (PMI) and government required mortgage insurance
Mortgage lenders can require that a borrower purchase mortgage insurance protection, which will guarantee that the lender is paid if you default. This insurance is typically required when you cannot put at least 20% down in cash when purchasing a home; it allows you to get a more expensive home, but comes at an additional cost that maybe be built into the rate quote by the lender or increases your monthly payment.
Note: At the settlement, you may be required to pay your first year's PMI premium. This fee is payable to a Private Mortgage Insurance [PMI] Company. If the loan is being federally insured (FHA) or guaranteed (VA), the mortgage insurance or funding fees for those government loan programs would be shown on your Closing Disclosure form.
Costs for insurance for these home purchase mortgages depend on both the amount of your down payment and your credit score. The lower your credit score and down payment, the higher your insurance premium will be. These costs can also be important if you are considering a cash-out refinance option.
To avoid having to pay for mortgage insurance, your lender or realtor will suggest you put at least 20% of the appraised value or sale price down when buying your home. If you do need the coverage initially, you can request to cancel the policy once you have at least 20% equity in your home. The law requires lenders disclose how many months it will take you to break even to reach that 80% Loan to Value (20% equity) point, assuming all payments are made as scheduled.
Note: Some FHA loans now require life of loan payment of the Mortgage Insurance Premium.
Life insurance to payoff your mortgage
Mortgage companies sometimes sell mortgage life insurance, which pays off the loan in the event of your death. However, check these rates carefully, as they are not always competitive with life insurance policies provided by private insurers.
Homeowners insurance and your liability needs
Another type of essential coverage when buying a home is homeowner's insurance. Many mortgage companies will require you to have this before a mortgage is approved. If you've been renting, think of this as a more comprehensive renter's policy.
To provide adequate protection, your homeowner's insurance should cover the full cost of rebuilding your home if it's damaged or destroyed, as well as replacing the possessions in your home.
The typical homeowner's insurance policy covers:
Your home and its foundation

Possessions in your home

Additional structures on your property, such as sheds or detached garages
Be sure to get a homeowner's policy that includes liability coverage. This protects you against financial ruin if someone is hurt on your property and sues you. This policy may also cover the cost of medical payments for someone injured on your property without requiring a lawsuit.

Homeowner's insurance policies do not generally cover damage caused by flooding.
Flood and disaster protection
Flood insurance is almost always separate from your homeowner's policy, especially in areas prone to flooding. Mortgage companies in government designated flood zones must require flood insurance, but it may be a good idea to invest in the protection even if it's not mandated.
Many other natural disasters may not be covered by standard homeowner's policies, including:
Earthquakes

Mudslides

Water damage from storm surges

Federal programs and private insurance services are available to provide protection against these disasters.
Some disasters, such as hurricanes and hail, must be specifically listed in the "Named Perils" section of your homeowner's insurance to be covered.
Check your homeowner's policy to see if any of these natural disasters are covered if you are in an area prone to these disasters.
Home warranty planning
When you do have a claim and need to fix damage, you may need extra assistance in paying for repairs. Purchasing a home warranty when you buy your home can provide some peace of mind. Home warranties typically last one year and apply to plumbing, heating and air conditioning, wiring and major appliances.
If a pipe breaks in your home, homeowner's insurance will typically pay to repair the damage caused by the pipe and the leaking, but may not pay to fix the pipe itself. In situations like this, a home warranty plan will cover the remaining repair costs.
A home warranty plan can be a great way to round out the coverage on your new home and keep your possessions and property well protected.
Insurance joins property taxes and maintenance as new costs that you need to consider when planning your home ownership budget. Work with your lender to estimate these costs as you are planning to purchase a home.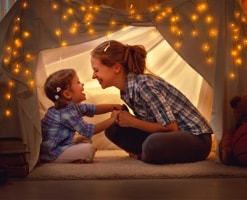 The home equity you've earned
can be used in a multitude of
ways. 
Main

Start your application online or give us a call.