What is the VA Home Loan Process?

Are you considering applying for a VA loan?  This home buying program is designed for former or current members of the military and un-married surviving spouses. It can offer significant benefits of low or no down payment, no private mortgage insurance, and competitive rates.  The loan can be used to purchase or refinance an existing single family residence, VA approved condominium or a 2 unit property.
VA loans offer several advantages:
100% Financing – No down payment required as long as the sale price does not exceed the appraised value

No PMI (Private Mortgage Insurance)

Limited closing costs
VA may be able to provide some assistance if you run into difficulty making payments

No pre-payment penalties
This outline reviews the process—from choosing a VA loan to becoming a homeowner—to help you make a decision and get started.
Step I – Determining Eligibility
Who is Eligible?
To be eligible, you must have served and been honorably discharged if you are a veteran.  Veterans, current Active Duty and National Guard and Reserves are eligible if they meet the required wartime periods, active duty dates, and minimum active duty service requirements.  See the US Department of Veterans Affairs eligibility rules for more details.
What is the first step in getting a VA loan?
You should obtain a Certificate of Eligibility. In most cases your lender can obtain an Automated Certificate of Eligibility instantly from VA's website, or they can submit an electronic application on your behalf once you provide the required forms that authorize the lender to obtain this on your behalf. Or, if you prefer, you may apply online directly through eBenefits at VA, veterans can also request this by mail by completing the 26-1880 form and providing their Proof of Service documentation to the eligibility center referenced below. VA's 26-1880 and 26-1817 for an un-married surviving spouse is available online at www.homeloans.va.gov or call your nearest VA Office.
VA Eligibility Center
Nationwide Processing
Atlanta Regional Loan Center
Attn: COE (262)
PO Box 100034
Decatur, GA 30031
Telephone Number: 1-888-768-2132
Step II – Get Pre-Approved for Credit
If you have confirmed eligibility, you will want to work with a lender who handles VA loans to get preapproved for credit. Your eligibility as a Veteran to participate in VA's home loan program does not qualify you for the loan, you must still qualify based on your, income and credit, and the property must be an eligible property.
How much can I borrow?
The Certificate of Eligibility tells the lender you're eligible to participate in VA's home loan program and it determines the amount of VA Entitlement you have available for your home loan. Your entitlement, the property value and county loan limit finalize the maximum loan amount you may be eligible to borrower, it does not determine that you qualify for the loan.
Does VA give me the loan?
VA does not directly lend any money. You must obtain your VA loan through a VA approved mortgage lender and VA will provide a loan guarantee. The guarantee means the lender is protected against loss if you or a later owner fails to repay the loan. The guarantee replaces the protection the lender normally receives by requiring a down payment allowing you to obtain favorable financing terms.
Step III – Find a Home
Once you know how much credit you qualify for, you can begin touring homes within your price range. After finding the home and presenting an offer that is accepted, you will need to have the property inspected. The lender will get an appraisal on the property. It's important to order a home inspection, as the appraisal is not a home inspection.  An appraisal establishes the value of the home, and a home inspection determines if there are any defects within the property that may need correction.  It's important to include a clause in your contract stating that the buyer won't be penalized if the price of the property exceeds the appraised value. You can also state that the contract is pending loan approval in case you aren't pre-approved for a large enough loan to purchase the property.
The rest of the process is similar to buying a home with a traditional loan.
Step IV Close the Sale
Once you've obtained your Certificate of Eligibility, been pre-approved for credit, found an eligible home and your transaction has been approved by the lender, you're now ready to close your home loan. As with any loan there are requirements that must be met in order to close your loan. Follow the instructions of your closing agent as you will be required to obtain all applicable insurance for your home, pay the applicable down payment and fees unless the seller has agreed to pay the fees on your behalf.  You can expect to pay the following on a VA loan:
VA Funding Fee
What is a VA funding fee? This is a fee that is charged to the veteran borrower to help offset the costs of the VA Home Loan Program. It is the only closing cost that can be rolled into your VA loan amount on a purchase transaction.  This fee is based on your veteran type (regular Military or Reserve / National Guard), amount of down payment and if this is your first VA home loan, or a subsequent VA loan (slightly higher funding fee). 
If you are a veteran that has been rated eligible to receive VA compensation due to a service connected disability, you may be exempt from paying the VA funding fee.
Other Fees
Other fees and charges you can expect to pay are: a lenders 1% flat origination fee, discount points, appraisal fee, credit report fee, prepaid taxes and insurance, title examination fee, title insurance, flood zone determination, environmental endorsements, compliance inspections on new construction, recording fees and the VA funding fee.  This is not an exclusive list of all fees and charges. The lenders 1% origination fee is a based on your total loan and can be a flat charge or the lender can itemize their charges not to exceed the 1% limitation.
To simplify the home buying process, it is important to work with a real estate agent and lender who have experience with VA loans. When you have a trustworthy and knowledgeable team, becoming a homeowner is much easier.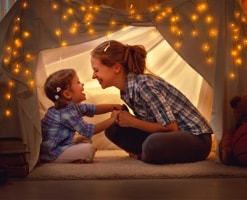 The home equity you've earned
can be used in a multitude of
ways. 
Main

Start your application online

or give us a call.
Main

Start your application online or give us a call.