Home construction loans: How to get a loan to build a house

Instead of buying an existing house for your next home, have you considered building?
There can be many advantages to owning a brand-new house, such as higher energy efficiency, lower repair costs, and the opportunity to customize many features.
The first step is determining how you can purchase your new home. Unless you can cover the sale price in cash, you will likely need to get a loan to build a house.
Starting the process for new home construction loans
The initial steps of obtaining a new house building loan are like getting a mortgage for an existing house:
Meet with a lender to get pre-approved for the amount you can afford.

Develop your wish list, including locations and features.

Visit new home communities and builders in your selected price range.
Remember that even though you're looking to build a new home, working with an experienced real estate agent can still be beneficial. Your agent may be able to help you ask specific questions of the builders about your new home and potentially help you negotiate on a final sale price.
Your next financing steps will depend on whether you have decided to buy a house in production or custom-built home.
Buying within a development
If you buy from a builder who is constructing multiple houses within a specific development – a practice called "production building" – the financing process will be very similar to getting a loan for an existing house.
In most cases, the builder can arrange financing for you—but make sure it is a competitive offering. You can do this by researching mortgage lenders and comparing what they offer to the builder financing.
The main difference from other loans is that you apply for your loan when you sign the contract with the builder, but you don't lock in the loan terms until the property is complete.
Buying a custom-built home
If you're having a house built on your own lot with your own design, you have many more financing options, but there are more steps involved.
Unless you're paying in cash, you will need to arrange for a home construction loan. These are not as widely available as regular home loans, so you may have to shop around.
When you're approved for a new home construction loan, you can expect to receive short-term financing with relatively high interest to pay for the build. During the term of this loan, it is common that you may only make regular interest payments while construction is ongoing.
Once construction is complete and your new home is built, you'll likely convert the home construction loan into a permanent mortgage with a lender. At that point, you will start to make monthly payments on both the principal and interest.
If you need additional funds during the construction phase, an inspector or appraiser may need to assess the state of the build for the lender to authorize a higher loan amount.
Strong credit requirements
Construction loans are considered higher risk.
You will typically need a credit score over 620  and a down payment of 20% or more. Lenders will also look at your debt-to-income (DTI) ratio to determine whether you have enough income to cover your anticipated monthly debt payments. It is common for lenders to expect you to have a DTI of 43% or lower to approve you for a new loan.
The specific down payment amount required is determined by the cost of the land and planned construction. If you already own the land, you can use it as equity for your construction loan.
Your lender will check the credit and credentials of your builder as well. Drawdowns on the funds are usually at prescribed completion points, requiring that inspectors approve the progress.
Other funding sources for new construction
If you have equity in your current home, your lender may offer a bridge loan to use while your new home is being built and you're waiting for your current one to sell. This can be an expensive, somewhat risky situation since you're planning on your home to sell – but it can help you get through if you're pressed for time.
Another approach is to sell your current home and rent a temporary home while waiting for your new one to be built. While this requires you to move twice, it frees up the equity in your home to use toward your new property.
Final thoughts: Home construction loans
There are a few extra steps involved in financing the building of a home. When you consider all the pros and cons, you may find that the advantages of a brand-new home outweigh the complexities.
If after researching how to get a loan to build a house you decide that you'd rather stay in your current home, you might consider tapping into your home equity to renovate, remodel, or upgrade.
Home improvement is a popular reason for taking out a home equity loan. You can use the cash from your equity to take on a custom remodel or to build a new addition to your home. This can increase the value of your home and improve the overall living space.
Discover® Home Loans offers home equity loans at low, fixed rates with no appraisal fees, no origination fees, and no cash due at closing. You may even be able to borrow up to 90% of the value of your home's current equity. Consider applying online today if you're ready to use the cash from your equity to make your home feel like a brand new house.
Disclaimer: Discover Home Loans does not offer bridge loans or home construction loans.
Articles may contain information from third parties. The inclusion of such information does not imply an affiliation with the bank or bank sponsorship, endorsement, or verification regarding the third party or its information.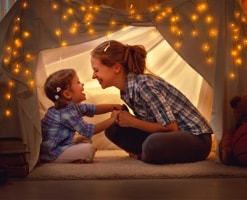 The home equity you've earned
can be used in a multitude of
ways. 
Main

Start your application online

or give us a call.
Main

Start your application online or give us a call.