What Homes are the Hardest to Resell?

When you're buying a new house, you probably aren't thinking about selling it. However, it will be important to be able to sell your home when the time comes. This consideration should be part of the purchase decision-making process. Some homes are just more difficult to sell than others. Read on for some of the most common reasons.
To determine whether a home may be difficult to sell, compare it to the neighborhood. It should be comparable in size and style. If it is larger or smaller than other homes, has high-end finishings in a middle-class area or has low-end finishings in a higher-class area, it may be difficult to resell.
A home that stands out may appeal to you, but not to everyone else. A grand house that towers over the neighboring homes won't attract most buyers looking in that area.
Many homebuyers expect to see certain amenities in each price range. A home that is lacking in one or more of these features may have trouble competing with other houses. Below are some of the common features that are expected in many homes, depending on price range and location:
Modern kitchen

Outdoor living space

Garage

Master bath

Walk-in closets

Plenty of storage
One way to determine whether a home is lacking something important is to compare it with other homes for sale. If you see a common feature that your house doesn't have, expect it to impact the sales price.
Many of today's buyers are busy and don't have the time or inclination to take on a fixer-upper project. If your home has an outdated kitchen or bathroom or if the wiring or plumbing need to be replaced, expect it to sit on the market longer than one with all of these issues resolved. That doesn't mean you won't find someone who sees the potential of the home; it just means it may take longer for that to happen or you may need to lower your price expectations.
Homes with inefficient heating or cooling systems will have a hard time competing in the market. Drafty doors and windows will also discourage buyers.
Homes that have a different label often appeal only to a certain type of buyer. For instance, manufactured or mobile homes have limited sales appeal; they generally have not held their value well.
Log homes are another type of home that attracts a narrow buyer base. While they do have rustic charm, the unconventional style may not appeal to mainstream buyers. Log homes also require different maintenance and upkeep than traditional homes, which could be a concern.
Homes with odd design features or unusual shapes often sit on the market longer, waiting for that one buyer who appreciates unique or specialized styles. This may include homes that are encased on all four sides with windows or homes built in a circular pattern. However, it also includes the only one-story home in a neighborhood of two-story houses or the lone contemporary house on a street of Victorian cottages.
If you fall in love with a home that is classified as hard to sell, it doesn't necessarily mean you should walk away. Just know what you're getting into. Recognize that you will need a strong marketing strategy if you should ever decide to sell.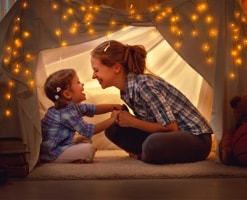 The home equity you've earned
can be used in a multitude of
ways. 
Main

Start your application online

or give us a call.
Main

Start your application online or give us a call.