Buying a foreclosed home: What it means and how to get started

Foreclosure may be a daunting term for many people, suggesting financial distress or uncertainty. However, for those with a keen eye for opportunities, purchasing a foreclosed home may be an excellent way to secure a property at a low price.
Buyers are often attracted to the idea of buying a foreclosed home because of the potential money they might save when compared purchasing a property listed at a price closer to the average for the area. First-time homebuyers may even be able to get a bigger house than they could otherwise afford.
To be prepared for what lies ahead, it's important to understand the concept of foreclosure, how the foreclosure process works and know what the differences are between a foreclosed home and other properties.
Defining foreclosure
Foreclosure refers to the legal process by which a lender takes ownership of a property when the borrower fails to make mortgage payments as agreed upon.
When a homeowner defaults on their loan, the lender will typically initiate foreclosure proceedings to recover the outstanding debt. This may result in the property being sold via auction or listed for sale as a foreclosed home.
As an example, consider this hypothetical situation: A couple bought a house six years ago for $350,000 and used a mortgage loan to finance the purchase. Due to unforeseen circumstances, they were unable to make monthly mortgage payments for an extended period, resulting in them owing a substantial amount of money to their lender. Unable to meet the financial obligations, the lender initiated foreclosure proceedings against the property. The home was listed for auction, and potential buyers had an opportunity to purchase it at a reduced price.
While this type of situation is an unfortunate one for the couple who lost their home, the risk of foreclosure is always present when taking on a mortgage loan.
Who should consider buying a foreclosed home?
Buying a foreclosed home can come with its own set of risks, so it may not be the best option for everyone. Here are a few types of buyers who may benefit from purchasing a foreclosed home:
Investors: Real estate investors stay on the lookout for opportunities to buy properties with potential for high returns. Foreclosed homes may be attractive to investors who have the resources and expertise to navigate the buying process and identify properties that need minimal work before being rented or resold. Investors may also be able to purchase several foreclosed homes at once and turn them into a real estate portfolio.
Handy buyers: If you're a handy person who enjoys fixing things up, a foreclosed home might be an exciting prospect. Some foreclosed homes may require repairs, and if you have the skills to take on renovations, you may be able to purchase the property at a lower price and make a profit by reselling it.
First-time homebuyers: First-time homebuyers may benefit from the lower costs that are typically associated with foreclosed homes. It's common for first-time homebuyers to struggle with collecting enough savings to make a down payment, so the opportunity to purchase a home for less or negotiate with a lender for better terms is desirable. While it may come with more risk and possibly hidden costs, it may also present a financial benefit for a budget-conscious buyer.
Contractors: For contractors, foreclosure properties might be an excellent investment opportunity. Contractors can purchase properties in need of renovation and offer their services to remodel the property, potentially adding value to it.
Buying a foreclosed home may not be for the faint of heart, so it's important to recognize and be comfortable with the risks involved. A buyer who can anticipate the risk of hidden costs, repairs, and price negotiations may be able to capitalize on the savings and investment opportunities this type of property might offer.
How are foreclosures different from buying other properties?
The primary difference between buying a foreclosure and a regularly listed property is that with a foreclosure, the seller is the bank. This will likely impact aspects of the selling process. The time frame may be much shorter than with a traditional sale, so you may need to be ready to buy with financing already secured.
When foreclosed properties are sold at an auction, cash is usually required. This may just be a larger down payment with the remaining balance to be paid by a certain date, or it could mean paying for the entire purchase up front.
In other cases, properties have already been through an auction and the bank was the winning bidder. These properties are called real estate owned (REO) and can be purchased through a real estate agent like a traditional purchase.
Another big difference is that you are buying the property "as is." You should still get an inspection — in fact, a thorough inspection is recommended to determine what issues the property may have. Keep in mind that the bank generally will not pay for repairs or reduce the price to compensate for problems found in the inspection.
In making your purchase decision, be sure to establish a budget that includes not only the purchase costs, but also any anticipated near-term and long-term repairs.
If you are not familiar with how buying a foreclosure works, it may be a good idea to work with a real estate agent who knows the process well or an attorney specializing in the area. You also need to get preapproved and let your lender know you are focusing on foreclosures.
Benefits and risks of buying foreclosed homes
Purchasing a foreclosed home may be a complex process, but with thorough research, proper guidance, and careful consideration of the risks, it  could be an effective path to homeownership and a positive investment.
Benefits
Discounted prices: Foreclosed homes are often priced below market value, providing buyers with an opportunity to obtain properties at reduced prices.
Potential for investment: Purchasing a foreclosed home may offer excellent investment potential, particularly for buyers interested in flipping properties or generating a source of rental income.
Room for negotiation: Buyers may have greater negotiating power when dealing with lenders or auction bidders when it comes to foreclosed properties.
Risks
Limited information: Buyers may have limited access to property history, inspection reports, or unpaid liens, making it necessary to conduct thorough due diligence.
Property condition: Foreclosed homes may require significant investment to repair or upgrade, depending on the condition in which they entered the market.
Competitive market: Buying foreclosed homes can be a highly competitive endeavor, as many interested buyers may bid for the same property and drive the price up.
Types of foreclosures
Keep in mind that all foreclosures are not the same. There are several different types each with their own unique features and requirements:
Strict foreclosure: A strict foreclosure is allowed in only a few states. In this scenario, the lender can file a lawsuit as soon as the law permits the lender to do so after the homeowner has defaulted on a loan. Once foreclosed, if the homeowner is unable to pay within the court-ordered timeframe, the mortgage holder becomes the owner and the property can be sold immediately.
Judicial foreclosure: This type of foreclosure is allowed in all states and required in some. The process begins when the lender files a lawsuit against the borrower demanding repayment of the delinquent payments on the mortgage. If the outstanding delinquency is not paid or the borrower does not have a defense or does not appear in court, a judgment is granted by the court to the lender. The borrower is given time to redeem the property (pay the outstanding delinquency in the court ordered judgement) and if this doesn't happen, the lender begins the process of selling the property at an auction.
Non-judicial foreclosure: With this process, also called a power of sale, no court is needed to handle the foreclosure. The lender sends out notices to the homeowner and all required parties as determined by state law until the end of the state-mandated waiting period. The mortgage company then holds a public auction without the assistance of a court or sheriff.
Steps to buying a foreclosed home
Research the market: Familiarize yourself with the local real estate market and foreclosure trends. Monitor listings to identify potential properties and their pricing trends.
Secure financing: Determine your budget and obtain a preapproval for a loan, as it may strengthen your position when making offers on a foreclosed home.
Hire a real estate agent: Engage a qualified and experienced real estate agent specializing in foreclosures. They can provide valuable insights, identify suitable properties, and guide you through the purchasing process.
Inspection and due diligence: Thoroughly inspect the property to assess its condition and potential repairs or renovations required. Conduct a title search and consult with professionals to ensure there are no hidden issues or liens on the property.
Make an offer: Once you find a property that meets your requirements and passes due diligence, make a competitive offer. Be prepared for negotiations with the lender or other potential buyers.
Close the deal: If your offer is accepted, proceed with the necessary paperwork as well as with additional requirements set by the lender. Make sure you have a clear understanding of the terms, closing costs, and timelines involved in the transaction.
Transfer property: Once all the legal requirements and finances are settled, the ownership of the property is transferred to you, and you can begin the process of making the foreclosed house your new home.
Closing thoughts: How to buy a foreclosed home
A foreclosure may look like a big bargain, but you may want to make a balanced analysis of the risks and opportunities of purchasing and possibly improving a foreclosed property before you take on this financial obligation.
If you're looking for a way to finance major renovations on a primary residence, Discover® Home Loans offers home equity loans with a low fixed rate that give you one lump sum of cash from your home equity. This money can be used for home repairs, debt consolidation, or paying for life's next big adventure. Find out what a payment might look like on a home equity loan with our monthly payment calculator.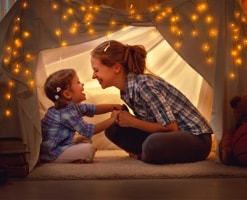 The home equity you've earned
can be used in a multitude of
ways. 
Main

Start your application online or give us a call.