Remodeling Projects That Fit Your Home's Architecture – Townhouse

Row House or Townhouse
Townhouses are popular due to their spacial efficiency and the financial benefits for the architect or builder. They are typically two or more stories with a traditional layout, side hallways and minimal lawn space. Townhouses are often stylized to reflect popular trends of the area. They became popular in the early 19th century and are especially common in urban areas where real estate is at a premium.
1. Spiff Up the Entrance:
a. A unique entrance can differentiate a townhome from the many others within the same area.
b. Millwork is often used in the interior of the home and adds character to doorways, making it perfect to add to the entrance.
c. You can also paint the front door to coordinate with the home's exterior colors or make it stand out.  
2. Optimize Space in Small rooms:
a. Townhomes are known to have the same type of rooms and amenities that a single family home has, but often with less space.
b. To overcome this, try to look for projects that will optimize the space in each room.
c. For example, using a corner sink in a bathroom can create space. Adding custom built bunk beds can help optimize space in rooms where kids share.
d. If you have an unfinished basement, like many townhomes, finishing it will add extra living space to the home.
3. Install a Storage System at Your Main Entrance:
a. As there is often less storage space in a townhome compared to a single family home, consider adding a storage system at the main entrance of the home.
b. This can include a bench to put on/take off shoes, drawers to store shoes, hooks or lockers to hang jackets, and other shelves to store other important items when leaving or entering the home.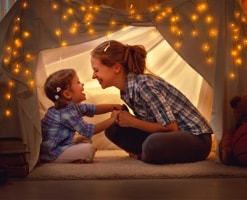 The home equity you've earned
can be used in a multitude of
ways. 
Main

Start your application online

or give us a call.
Main

Start your application online or give us a call.