What to expect during the home equity loan closing process

Do you remember having to close on your home's first loan?
Well, you're going to close on a home equity loan too! So, let's talk about how the home equity loan closing process works.
Processing your home equity loan
After you've applied for your loan, you will enter a processing period. During the processing period, your lender will conduct all of the necessary due diligence required to approve your loan application.
For most lenders, this processing period includes:
Verifying your borrowing ability and creditworthiness (this is called "underwriting")

Conducting an appraisal of your home

Running a title search to verify any existing liens or debts secured by your property

Preparing the home equity loan documents
This processing period usually requires the expertise of licensed appraisers, attorneys, title agents and other support staff. For this reason, most home equity loans also carry fees and closing costs.
Home equity loan closing costs and fees
With lenders that do charge fees and closing costs, you may be able to roll the cost into the loan amount so that you do not have to pay for these expenses upfront.
The largest cost associated with your home equity loan is the interest you pay on the borrowed funds. Your interest rate will vary by lender, and is often based on your FICO score, loan amount, lien position, and combined loan-to-value (CTLV), which is your loan amount plus your current mortgage balance, divided by your home value.
Lower CLTV's generally have lower interest rates. It is important that you understand how those rates work and how they affect your monthly payment before you close on your loan. Some loans will carry a fixed rate, while others might carry a variable rate. Variable rates usually include a cap that stops the interest rate from going over a specified amount.
Closing on your home equity loan
Once the processing period is complete, it is time to close on your home equity loan.
In most cases, a notary will meet you at your home, office, or other convenient location where you will sign your loan documents. In some states, an attorney that we will provide will need to be present as well.
Once the loan is closed, you have three business days to change your mind and cancel the loan, known as the right of rescission. You will typically receive your money on the 4th business day after closing.
If you've decided a home equity loan from Discover is the best for your needs, your next step is to apply.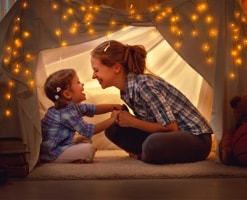 The home equity you've earned
can be used in a multitude of
ways. 
Main

Start your application online or give us a call.