Kitchen Remodeling Tips Tricks

The kitchen is one of the most frequently used rooms in the home. It's a place to gather, cook, entertain, bring people together and create memories. As a result, kitchen remodels are some of the most popular home improvement projects. In addition to giving the family a much improved living space, a kitchen remodel produces an average of 57% return on investment.
Tips for Deciding on a Kitchen Remodeling Budget
Consult with a real estate professional who can assist in evaluating the neighborhood, current home values and kitchen trends.

Select a style cohesive with the rest of the home.

Research kitchen trends at your home's price point and in your market. Over customization may reduce your overall return when you decide to sell.

Consider how long you will be in the home. Are you remodeling for comfort, investment or both.
Helpful Tips for a Smooth Kitchen Remodel
Create a prioritized list of wants versus needs. This will help you choose where to splurge and where to save.

Establish a budget and stick with it. With so many options and associated cost variability you can go over your budget. Adjust quality requirements to meet budgetary restrictions. For example, if you are working on a budget, choose lower grade granite that will look about the same as more expensive grades.

Include a contingency in your budget for overages. Many renovations run over budget because plans are based on ideal circumstances. Hidden issues are often revealed when cabinets and floors are removed. Give yourself some extra budget for unanticipated expenses.

Pay attention to details. The main components of a new kitchen include appliances, cabinets, countertops and flooring, but other expenses can quickly add up. Account for costs of demolition, paint, lighting, new fixtures, sink, window coverings, hardware and any needed furniture. Include installation costs which might involve plumbing, electrical, carpentry, flooring and countertop installs.

Be prepared to operate without a kitchen for an extended period. One of the biggest frustrations with a kitchen renovation is the lack of access to your kitchen during the renovation. Increases in dining out can quickly create budget overages if you are not prepared.
Controlling Your Costs during Your Kitchen Remodel

Granite countertops are popular options among homeowners at many price points.
Cabinets and countertops are two of the biggest kitchen remodeling expenses, but you can save in these areas if your budget requires.
Cabinet Options
Reface cabinets. If the layout will remain unchanged and the design is good, having cabinets refaced or repainted may be the least expensive option. Adding higher-end hardware can give your kitchen a fresh look without spending thousands of dollars on new cabinets.

Stock cabinets. Pre-built cabinets come in standard sizes. Using stock cabinetry may not only save money but also reduce the overall time needed to complete the kitchen.

Custom cabinets. This more expensive option allows you to tailor your kitchen space with the most efficient design to perfectly fit your needs.
Countertop Options
Laminated countertops are one of the least expensive option. New designs give countertops a high-grade look at reasonable costs. Some options allow placing new countertops over existing surfaces, saving money in demolition and disposal costs.

Granite countertops are popular options among homeowners at many price points. Granite offers a wide range of designs and can be very affordable while giving the kitchen a modern feel.

Quartz and Corian® are higher-end options with countless colors and designs, giving the kitchen a luxurious feel.
Paying for Your Kitchen Remodel
Kitchen remodels are popular because kitchens usually have high traffic and become focal points for families. Consider a kitchen remodel that will provide updated features you can enjoy for many years and give your home greater appeal when you decide to sell.
One way to pay for a kitchen remodel is a home equity loan. Discover® Home Loans offer loans from $35,000-$300,000 without application fees or cash required at closing. Talk to a Personal Banker today to learn more at 1-855-361-3435, or apply online.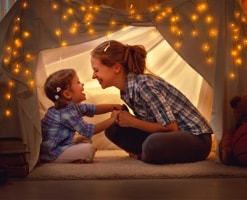 The home equity you've earned
can be used in a multitude of
ways. 
Main

Start your application online

or give us a call.
Main

Start your application online or give us a call.