How to pick a real estate agent

Hello, future homebuyers and sellers! Let's face it, navigating the intricate world of real estate may be daunting, especially if you're buying or selling your first home. But guess what? It doesn't have to be. That's where a real estate agent comes into the picture. The real estate agent is one of the most important people you'll work with throughout the process—but, how do you pick the right one? Read on, and we will uncover some tips on how to pick a real estate agent that's right for you.
Know what real estate agents can do for you
Real estate agents are licensed professionals who represent buyers and sellers in real estate transactions. They perform a variety of tasks to facilitate these transactions, which may vary depending on whether they represent the buyer, the seller, or both. Before you begin searching for an agent, understand why you should have one and what they do—an agent's job is more than just taking you to visit homes that are for sale. They must also help you understand the market and find listings available in your price range. The agent should have an in-depth knowledge of the current market, as well as the specific area where you are looking to buy. Here's a breakdown of their roles:
For buyers:
Property search: Agents assist in finding properties that meet buyers' criteria, using their knowledge of local markets and property listings.
Arrange viewings: They schedule appointments to show properties for buyers to check out homes for sale before making a decision.
Price negotiation: Agents negotiate prices on behalf of potential buyers with the intent of securing the best possible deal.
Closing assistance: They help manage the paperwork associated with making an offer on a home and work with buyers to close the deal.
For sellers:
Price suggestion: Agents help sellers price their property competitively, using their understanding of the local market.
Property staging: They may suggest staging techniques to make a property more appealing or to improve curb appeal to attract potential buyers.
Marketing: Agents list properties on various platforms, conduct open houses, or use other marketing methods to attract prospective buyers.
Negotiation and closing: They negotiate offers from potential buyers, striving to obtain the best price and terms for the seller, and assist in closing the sale.
Additional roles:
Real estate agents also provide guidance and context on market conditions, real estate procedures, and regulations.

They are responsible for coordinating transactions, ensuring that everything progresses smoothly from contract to close.

An agent may recommend a title insurance company, homeowner's insurance company and inspector, and may even schedule the inspection for you.
To summarize, real estate agents play an integral role in real estate transactions, using their skills, knowledge, and network to assist their clients in achieving their real estate goals. Whether you're a buyer or a seller, having a trustworthy and competent real estate agent in your corner may make all the difference in your transaction process.
What makes a good real estate agent?
Selecting the right real estate agent for you will depend on a variety of factors, both professional and personal. It's a good a idea to compare agents before choosing one by doing some research into their past work or having a conversation with them to outline your goals and what you're looking for in an agent.
Typically, these are qualities that define successful real estate agents:
Experience: Experience doesn't always equate to number of years in the business. It also may refer to the number of transactions the agent has handled throughout their career.
Expertise: A good agent should have a deep knowledge of your local real estate market, including property values, community features, housing trends, and school information.
Reputation: Satisfactory reviews and referrals from previous clients may accurately capture and express an agent's expertise in the real estate field.
Availability: Depending on the complexity of your transaction, you may need to be in constant communication with your agent. It's essential to choose an agent who is responsive and available at your convenience.
Personality is another important component in choosing a real estate agent. Since you may be spending a lot of time with this person, there should be a certain comfort level. You should feel confident being upfront and honest, and they should feel the same with you. Many first-time buyers and sellers may have unrealistic expectations for what money will buy. A good agent will address those expectations to help buyers find homes that fit their tastes and budget and help sellers close deals with terms and timelines that work for them.
Tips to choose your ideal real estate agent
Seek referrals: An effective method of finding a real estate agent is by asking friends, family, or colleagues. Personal recommendations may be invaluable and provide honest feedback from sources you trust.
Conduct interviews: It's okay to interview multiple agents before making your choice—consider it like a job interview, when you're the boss!
Check credentials: Remember real estate agents have specialties, too. Check if your prospective agent has credible designations from reputable organizations.
Analyze their communication style: Whether you prefer calls, emails, or text messages, make sure your agent is willing and able to communicate in a manner that works for you.
Evaluate their knowledge of the area: It's important to have an agent that is knowledgeable about the geographic area of where you plan to buy or sell.
In addition, find out how much experience the agent has and how many homes they have sold over the past year. If you are looking to purchase a specific home, make sure the agent is knowledgeable about the type of property you want. For example, if you are considering foreclosures and short sales, the agent should understand those types of properties. Also, buyers may depend on a trusted lender to handle the financing aspect of buying a home, but a real estate agent should also be familiar with special loan programs and know which homes qualify.
Closing thoughts: Picking a real estate agent
Real estate agents can do so much more than just open doors for a viewing. They may help you envision your goals and turn them into reality. Good communication, trust and respect all play a role in your relationship with your agent—finding the right agent may make your transaction go as smoothly as possible.
By keeping these tips in mind, you may be able to find an agent perfectly tailored to your needs.
Please note: Discover® Home Loans offers a home equity loan product but does not offer home purchase financing options.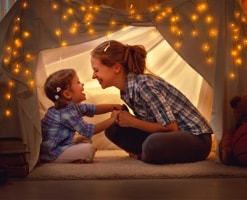 The home equity you've earned
can be used in a multitude of
ways. 
Main

Start your application online or give us a call.