How to Pick a Real Estate Agent to Suit Your Needs

The real estate agent is one of the most important people in the home-buying process. According to a survey from the National Association of Realtors, 88% of buyers used a real estate agent for their home purchase. The right agent can ensure a much smoother house-hunting process. Read on for a few tips for selecting your agent.
Know What Agents Can Do for You
Before you begin searching for an agent, understand why you should have one and what they do. An agent's job is more than just taking you to visit homes that are for sale. They must also help you understand the market and find listings available in your price range. The agent should have an in-depth knowledge of the current market, as well as the specific area where you are looking to buy.
Your agent is also the point of contact for sellers and their agents, as along with lenders and other parties involved in the buying process. An agent can recommend a title insurance company, homeowner's insurance company and inspector, and may even schedule the inspection for you. A buyer's agent is responsible for informing, guiding and protecting the buyer throughout a real estate transaction.
How to Find an Agent
One way to find your agent is to visit open houses and meet sellers' agents. The agent is likely to be familiar with that area, which is an important factor if you are focused on a particular location. You can also get recommendations from friends and acquaintances who have purchased a home. You should only consider experienced agents who do this for a living. Resist the obligation to use a friend who only handles real estate as a part-time interest.
What to Look For in a Real Estate Agent
Find out how much experience the agent has and how many homes he or she has sold in the last year or few months. If you are looking for a specific type of home, make sure the agent is knowledgeable in that area. For example, if you are considering foreclosures and short sales, the agent should understand those types of properties. Other specific knowledge includes:
Fixer-upper properties
Land only

Income property
While you will depend on your trusted lender to handle the financing aspect of buying a home, a real estate agent should also be familiar with special loan programs and know which homes qualify.
Personality is another important component in choosing a real estate agent. Since you may be spending a lot of time with this person, there should be a certain comfort level. You should feel confident being upfront and honest; he or she should feel the same with you. Many first-time buyers will have unrealistic expectations for what money will buy. An agent must confront those expectations and help the buyer find a home that fits his or her tastes and budget.
Good communication, trust and respect all play a role in your relationship with your agent. Finding the right agent can mean the difference between a smooth transaction and a bad experience.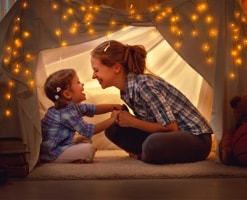 The home equity you've earned
can be used in a multitude of
ways. 
Main

Start your application online

or give us a call.
Main

Start your application online or give us a call.