Facts about Walking Away from a Home Purchase Contract

Buyers may get excited about the prospect of purchasing a home and put in an offer on the first house they like. However, once they've had more time to reflect, they may decide it isn't the right house for them after all. At that point, the next step is getting terminating their contract. Here are some guidelines and possible repercussions from walking away from the purchase of a home. Of course, anytime you deal with a legal document, you may want to contact an attorney to determine your rights under the contract.
Most contracts contain several contingencies that allow you to walk away from the contract under certain conditions. Designed to limit the consequences for both parties, these contingencies are included at the start of the contract and agreed upon by both the buyer and seller. The most common contingencies are for:
Financing

Appraisal

Home Inspection

Sale of Existing Home
Here are the details for each type of contingency:
Even if you have been pre-approved, it is not guaranteed that you will gain final approval for the purchase price of the house. The underwriter may not approve the loan or something could change with your credit or employment situation. If a financing contingency is included in the contract, you can usually walk away with your deposit. However, the contingency expires before closing, so make sure financing is in place with no issues before that date.
If an appraisal comes in low, it can affect the amount of the approved loan. If the appraisal is less than the purchase price, the seller can reduce the price or you can pay the difference. It may also be possible for you to walk away from the deal, but you should ask your real estate agent to explain your options. This contingency may also apply for a limited time only.
Home inspection contingency
If a home inspection reveals problems, generally depending on your specific contract, you may either require the seller to make the repairs or you can walk away from the deal. Typically, you have only a few days to make a decision after an inspection is completed in this contingency, so it's important to act quickly.
If you are a current homeowner trying to sell a house and buy another, you can add in a contingency for the sale of your current home. This allows you to put your new home under contract while trying to sell your current home. However, if you fail to sell your home, you may be able to get out of the purchase contract up to a certain point. This must be included in the contract and the two parties must agree. A seller will often look more favorably on a non-contingent purchase offer than on one that is contingent on the sale of another property simply because it reduces the seller's risk.  There may also be penalties, such as losing the initial deposit you provide with the contract.
Once the time limit has expired on the contingencies, you can still walk away from the house right up until closing, although you may lose your deposit. This is called liquidated damages. The seller could potentially sue you for specific performance, which means that you would be required to complete the contract.
If you feel that you must halt the purchase of a property, the best time to do so is while contingency timelines and agreements are still in effect. To protect yourself, understand what contingencies are in place and when they will be released. If you decide to walk away after those deadlines, consult with an attorney about the best course of action.
Terminating a contract for the purchase of a home is a serious decision that should not be made lightly. Although walking away may be possible, it's far better to use due diligence to understand the home-buying process, research your desired property, and think objectively about your wants and needs before you sign a contract so you can avoid "buyer's remorse." After all, your goal is to buy a new house to live in, not to walk away from it.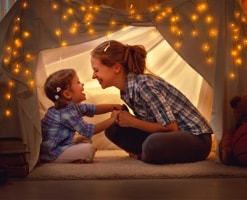 The home equity you've earned
can be used in a multitude of
ways. 
Main

Start your application online

or give us a call.
Main

Start your application online or give us a call.