Remodeling Projects That Fit Your Home's Architecture – Mediterranean Style Home

Mediterranean Revival Style – AKA "Mission" or "California mission"
Mediterranean revival style homes are usually clad in adobe-like stucco, with a flat or low-pitch roof made of clay tiles. They also feature design elements like porticos, balconies and ornamental details such as heavy wooden doors and multicolored tiles. Their popularity began around the 1920's and has resurged in recent years. They are most often found in California and throughout the Southwest.
Improvements:
1. Porte Cochere:
a. Many of the upper echelon Mediterranean Style homes sport a Porte Cochere.
b. Though expensive, a porte cochere, which is a covered entrance that is large enough for vehicles to pass through, can be a classy addition for any Mediterranean style home.
c. These typically fit best where the driveway enters into a courtyard that can be connected to the home, garage, or even stand alone.
 2. Fountain out Front:
a. For a stylish outdoor project to match the home, consider installing a round fountain out front.
b. This will add structure to the landscape of the home, which all your visitors will enjoy.
3. Remodel the Basement:
a. Many Mediterranean homes have extra amenities in the home, such as a pool, bar, media room or wine cellar.
b. If you have an unfinished basement, or are just ready for a remodel, consider enhancing your home with one of these features.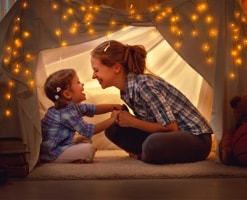 The home equity you've earned
can be used in a multitude of
ways. 
Main

Start your application online

or give us a call.
Main

Start your application online or give us a call.