Setting a budget for a kitchen remodel

The kitchen is a popular place for families and friends to congregate. Family members grab a quick breakfast before rushing out the door. Kids work on homework and chat about their day while a parent prepares dinner. Friends gather around sipping drinks and tasting appetizers during a dinner party. The kitchen really is the heart and soul of what a home is.
If your kitchen doesn't feel like the most popular room in your house, if family members step all over each other in a poorly organized space, if you're embarrassed about your kitchen's appearance or if you're constrained by its layout, you can make major improvements with less money than you might think.
Here are a few points to help provide an overview on how to budget for a kitchen remodel and the key factors to keep in mind while investing in kitchen remodeling.
Two big reasons to allocate a budget for kitchen remodel
A kitchen remodel is one of the most popular ways to spruce up a home in order to make it more comfortable. A remodel can also make the house more appealing prior to getting an appraisal.
Home buyers want nice kitchens, so kitchen updates are likely to cause an increase in value during the appraisal process, and buyers may favor your home over others that have outdated kitchens. Having an updated kitchen will likely result in improving your equity and overall home value.
With predicted home value increases, you will eventually recover part of the money you spend on a home improvement. Homeowners typically recover 71.2% of their costs for minor kitchen remodel projects and 56.1% of their costs for major remodels.
A major upscale major kitchen remodel, with an average cost of approx. $158,015, provides an estimated 52.5% return on a home's selling price.With a kitchen remodel, you get the immediate benefit of living in a nicer space with the added benefit of a higher sale price and a faster sale when you go to sell your home in the future.
Setting up a budget for kitchen remodel
Kitchen remodels that may add value typically include new appliances, cabinetry, countertops, flooring, and fixtures. Most remodels also take an eco-friendly approach to materials and appliances which must be factored into your budget.
Before you start your kitchen remodel project, it's very important to know exactly what you want to remodel or replace, and how much you can afford. Don't let the scope of your remodeling project creep up on you. Without a clear plan, your remodel will likely result in more expenses than you can comfortably afford, as well as a longer timeline.Make sure you include the expected costs of new furnishings for your remodeled kitchen. If you plan to have a new kitchen table, updated linens or new dishes, include them in your budget or you may not have money left to pay for these items after your remodel is complete.
Once you have outlined the details of your project and created a list of estimated costs, determine how you will fund your remodel. You may want to set up a savings account or consider a home equity loan, which is generally offered at a fairly low interest rate with potential tax benefits.
No matter how you choose to fund your kitchen project, make sure you have all the money you need. You don't want to find out halfway through the remodel that you don't have enough money for all the details of your dream kitchen.
If you have the time and skills, you may want to complete your kitchen remodel on your own. If you hire a contractor, be sure to pay attention to the details of his or her construction plan and previous projects  to be sure you protect yourself, your bank account and your home.
Where should you splurge in your kitchen remodel budget?
Most people have two main objectives for a kitchen remodel: Functionality and appearance. You don't want to skimp in areas that are frequently used or are very visible.
Fixtures: Your kitchen is one of the most popular places in your home. The appliances, countertops and accessories get a lot of use. For example, think about the number of times your kitchen faucet gets used each day. If you purchase an inexpensive fixture that starts to leak shortly after it is installed, not only will you have additional expenses in the form of a replacement, but you also have the added frustration of having your beautiful new kitchen out of commission while you make the repairs. Do some research on the fixture choices you like best and select better quality items that are more likely to last a long time. Note that expensive items aren't always the best quality. They may simply be the most stylish.
Cabinets: In some cases, quantity is more important than quality. A big upgrade for many small kitchens is adding enough cabinets so that countertops can be decluttered, which creates a more inviting space. This upgrade doesn't necessarily require top of the line cabinets; used and refinished cabinets are a big improvement over having no cabinets at all. A splurge in this area can be updated hardware and trim to enhance the appearance and value of discounted or resurfaced cabinets.
Lighting and structural details: Make your kitchen look spacious with natural or artificial lighting. This may mean tearing down walls, creating more windows, enlarging existing windows, adding ceiling fixtures or installing under cabinet lighting. Enlarging a tiny kitchen gives you the extra space you need, and it adds significantly to your home's appeal. Utilizing structural items can be expensive, but if it makes your kitchen feel larger, warmer and more inviting, it may be worth the splurge.
Countertops: Go for granite countertops if you can. The look is glamorous, but it's still quite functional. A stone countertop can even be the focal point of your kitchen. Granite will likely increase the resale value of your home, but it doesn't need to break the bank. Low grade granite looks very similar to higher grades, but costs significantly less.
Where can you save on expenses and budget your kitchen remodel?
Kitchen remodels provide many opportunities to save by purchasing in bulk. Contractors may be able to get volume discounts on materials. If your project is DIY, you maybe be able to obtain some of these discounts, depending on how much you buy.
Benchmark expenses: Research kitchen remodel products online. Using Internet search capabilities, make cost comparisons of local distributors. In some cases, ordering online can be cheaper than buying in the store, even when shipping costs are taken into consideration. This even includes large size items, such as major appliances and cabinets. Just make sure you check out the showroom models to be sure what you're ordering online is suitable for your needs.
Discount products: Consider shopping at places where you can get second hand items, floor models or gently used products. Always compare prices and styles to ensure you're getting a good deal.
Some of the big brand name stores have outlets that sell showroom models or last year's styles.

Habitat for Humanity ReStore frequently has donated surplus materials that can be purchased at discounted prices.

Many websites also can be a good resource for local deals.
Labor costs: Do some of the work yourself. For example, your contractor can do the drywall, cabinet and countertop installations; you can do the painting, cabinet finishing, hardware installation and some site prep and cleanup. However, be careful not to take on more than you can handle. Errors due to inexperience can be very costly.
Eco-friendly: Build in eco-friendly features for long-term savings. Energy Star appliances and energy efficient lighting may cost a bit more upfront, but they will help you save money every month on your utility bills.
Style and trends: The latest colors and fancy features for kitchen remodel products may be more expensive than high quality, classic items. Before you choose a trendy feature, think about its impact on selling your home in the future. If it is likely to go out of style, you may have difficulty recovering your remodeling costs. Stick with the classics to save money now and increase your chances of getting more money when you sell your home.
When determining how to remodel a kitchen, turn your wants and needs into a plan with a budget. Then, take a practical approach to your remodeling project so you can get the best fit for your family at the lowest cost.
Articles may contain information from third parties. The inclusion of such information does not imply an affiliation with the bank or bank sponsorship, endorsement, or verification regarding the third party or its information.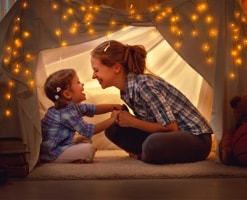 The home equity you've earned
can be used in a multitude of
ways. 
Main

Start your application online or give us a call.