Get the best return on your home improvement investment

If you're planning to sell your home, the improvement and repair projects you choose should boost resale value and help your home stand out from others on the market without over-improving it compared to your neighborhood.
Here is a guide to the costs and benefits of home improvement projects to help you make investment decisions that offer the best return.
Home improvement project blueprint: Where to start
Before knocking down walls and making major changes, consider these guidelines:
Neighborhood
If you are adding a second-story in a neighborhood of bungalows or ranch-style homes or changing the exterior architecture. Your return may not be as high as you thought because the changes may not fit in your neighborhood.
Age of home
If you have an older home from the 1950s through the 1980s and you remodel the kitchen and bathrooms, you will get a better return than if you remodeled these in a home that is only a decade old.
Appropriate upgrades
Adding a modernist kitchen in a traditionally-styled house may draw too much attention to the fact that the rest of the home needs updating, reducing your chances of making the home valuable to buyers.
Price of home
A more expensive home improvement project with fancy finishes will get a bigger return in a higher priced home than in one that is moderately priced. In other words, do not go with high-end appliances or fixtures in a home that does not have the price tag to go with it.
Home improvement projects with the greatest returns
When considering which home improvement project to undertake, one should always consider enhancements that anyone can appreciate and deliver the most return. These are typically places within the home that get the most use kitchen, bathroom and entertainment spaces; along with areas that improve the aesthetic quality of the home.
Think about working with an architect or interior decorator before you get started to determine the best projects and approach to maximize what you get for what you spend. These professionals may see a way to make changes that can save you time and money that you might not have realized.
Here are some general examples of average returns on your investment for completing these valued projects, as provided in a remodeling website's 2022 Cost vs Value Report.
| | |
| --- | --- |
| Project | Long-Term ROI |
| Garage door replacement | 93.3% |
| Minor kitchen remodel (midrange) | 71.2% |
| Window replacement (vinyl) | 67.5% |
| Deck addition (wood) | 64.8% |
| Roofing replacement (Asphalt Shingles) | 59.6% |
| Bathroom remodel (midrange) | 58.9% |
With these costs may come some additional benefits depending on the type of project. Some unexpected extras may be:
Increased energy efficiency

Additional space/square footage

Rental income for basement remodels

Curb appeal
Other improvements that make a difference, especially in older homes, are upgrades to the home's, wiring, plumbing and heating/cooling systems.
Of course, you don't have to spend a lot to make a lot. Smaller projects that can give you a big bang for your buck include:
Landscaping with native plants, which can reduce water consumption

Weather stripping around doors and windows to increase energy efficiency

Adding a programmable thermostat to better manage energy usage

Installing a steel front door for added security and energy efficiency

Putting in a new garage door, which can increase curb appeal and assist with energy efficiency
Stay focused on what can be done within your budget to complement your own lifestyle while still enhancing your home's resale value.
Projects that typically don't increase resale value are those that are unique to you and your tastes. Not everyone may want a swimming pool or music studio, for example, but if you get use and enjoyment from these, then there is intrinsic value in those improvements because they add to the comfort you get from your home.
If you do decide to sell your home after making improvements that are specific to your tastes, you can market them in a way that can be of interest to others. For example, a family may appreciate the swimming pool while a telecommuter, artist, or guy on the hunt for the perfect man cave could appreciate the additional square footage that was your music studio.
To learn more about using a loan from Discover® Home Loans for home improvement, call your Personal Banker at 1-855-361-3435 today.
Articles may contain information from third parties. The inclusion of such information does not imply an affiliation with the bank or bank sponsorship, endorsement, or verification regarding the third party or its information.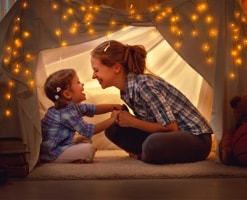 The home equity you've earned
can be used in a multitude of
ways. 
Main

Start your application online or give us a call.