Enjoy all the benefits of your Discover Card 
with the ease of Walmart Pay
Discover card logo|Walmart Pay Logo
Earn Rewards

with Every Purchase

 

Paying with Walmart Pay is easy. Using it with Discover allows you to earn rewards on every purchase - just as you would with your card.

You'll earn on every purchase you make
As always, your rewards never expire1
Easy to Set Up, Easy to Use
How to add your
Discover Card to Walmart Pay
Download the Walmart app at the App Store or Google Play. If you already have the app, make sure you have the latest version downloaded.
Open your Walmart app, select Services > Walmart Pay > Set Up Walmart Pay.
Create a Walmart.com account, or sign in to your existing account.
Select Add Payment Methods and enter your Discover card details.
Agree to the Terms and Conditions, follow prompts to verify proper set up, and create a Walmart PIN.
We're Working Together to Help Keep You Secure
How

We've Got Your Back
Fraud Alerts
Sign up to receive texts about any unusual activity or suspicious usage, in addition to the emails that come standard.
$0 Fraud Liability Guarantee2
Our $0 Fraud Liability Guarantee means you're never responsible for unauthorized purchases on your Discover card.
Get the Treatment You Deserve with
Discover it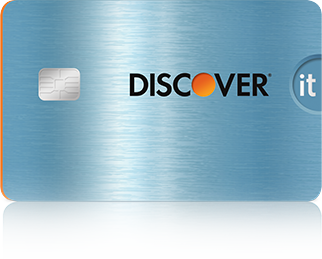 Apply Now

for a Discover Card
Already a Cardmember?
Put your Cashback Bonus to work. Sign In
Walmart Pay, the Walmart Pay logo are registered marks of Walmart, registered in the U.S. and other countries.
Program Details
Rewards never expire. We reserve the right to determine the method to disburse your rewards balance. We will credit your Account or send you a check with your rewards balance if your Account is closed or if you have not used it within 18 months.
An "unauthorized purchase" is a purchase where you have not given access to your card information to another person or a merchant for one-time or repeated charges.  Please use reasonable care to protect your card and do not share it with employees, relatives, or friends. Learn more at Discover.com/fraudFAQ.