Home Loan Calculators | Discover Home Loans
Run the numbers to learn your options.

When it comes to buying a home, a mortgage refinance or taking out a home equity loan, you can get an idea of how much you can afford with these home loan calculators.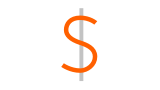 How much can I borrow?
Find the maximum amount you can borrow from your home equity based on your credit score range and location.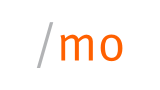 What's my loan payment?
Estimate your monthly payment with your projected home value, mortgage balance and desired loan amount.
Can I save on debt payments?
Determine how much you might be able to save by combining debts into one low-interest monthly payment.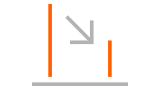 Should I refinance?
Decide on the right time to get a mortgage refinance with a shorter term or lower monthly payment.
Can I cash out my home equity?
See how much cash is available in your home equity for debt consolidation or covering large expenses.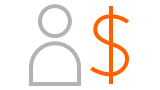 How much house can I afford?
Enter your monthly income, expenses, down payment amount and estimated mortgage details to find out.
Frequently Asked Questions
Main

A home equity loan in a type of loan with many uses, and it can help you cover the costs of home improvements or debt consolidation as well as pay for large expenses such as a wedding, college education or elder care. You can even use the money from your home equity to invest in a second home, rental property or business. Typically, home equity loans have fixed interest rates so the monthly payment remains the same over the term of the loan.
Main

A mortgage refinance can help you reduce your monthly payments so that more of your income is available to spend or save for other purposes. If your monthly income increased since you took out your current mortgage, you might want to refinance to a shorter term so that you pay off your mortgage faster and pay less interest over the life of the loan. With a cash out refinance, you can refinance your current mortgage and take additional cash out from your home equity to pay for other expenses. Check out more about the Top 3 reasons to refinance.
Main

Start your application online or give us a call.