What Is Chip Technology?

Chip technology is an international security standard for in-store purchases and ATM transactions.
How Can I Get a Chip-Enabled Credit Card or Debit Card?
We're currently sending updated chip-enabled cards to our customers. Please contact Discover at 1-800-347-3085 for information about our credit cards or 1-800-347-7000 for information about our debit card.
Where Can I Use It?
Use your chip-enabled card anywhere merchants are chip-ready and accept Discover. If a merchant isn't chip-ready, you can still swipe it to complete your transaction like you have in the past.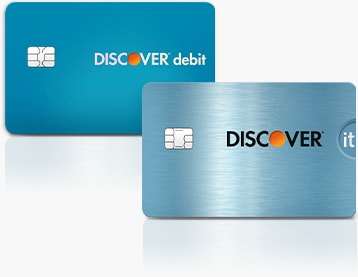 Additional Tips
If a retailer doesn't have chip-enabled terminals yet, swipe your card's magnetic stripe.

 

There are no changes in phone or online transactions. Simply complete your transactions as you do today.

 

If you are a retailer looking to adopt chip cards, learn more now

how to adopt chip cards?

.