The easy and secure way to pay online
Select Discover® Click to Pay. It's fast. It's safe. And you don't have to remember a password.
Check out online with Discover® Click to Pay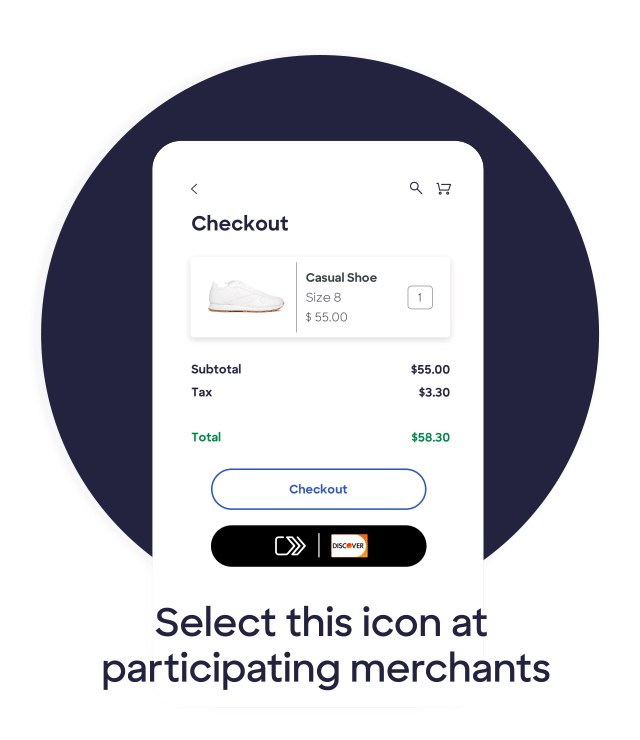 Questions? We've got answers.
1. An "unauthorized purchase" is a purchase where you have not given access to your card information to another person or a merchant for one-time or repeated charges. Please use reasonable care to protect your card and do not share it with employees, relatives, or friends. Learn more at Discover.com/fraudFAQ.
The Click to Pay icon, consisting of a pentagon design oriented on its side with a stylized depiction of a fast forward symbol on the right, formed by a continuous line, is a trademark owned by and used with permission of EMVCo, LLC.
EMV® is a registered trademark in the U.S. and other countries and an unregistered trademark elsewhere. The EMV trademark is owned by EMVCo, LLC.