Discover Card Help Center
Discover Deals
Learn more about how you can earn Cashback Bonus from over 100 merchants with Discover Deals.
View Discover Deals
What is Discover Deals®?

Discover Deals® helps cardmembers save on every day purchases and earn additional Cashback Bonus when shopping through Discover Deals. We provide exclusive Discounts and offers, including Fashion Deals and Travel Deals from top retailers. Offers from your favorite brands can be redeemed online or in store, and are updated frequently. Log in to see all of your current offers, review the details and take advantage of these exclusive discounts and extra rewards.

What types of Discover cards are eligible for Discover Deals?

Discover Deals are available to all types of Discover cards. Log into your account to see the Deals available to you.

Do I have to sign up for Discover Deals offers?

There's no sign up necessary for Discover cardmembers but you do have to log into your account to see your Deals.

Are Discover Deals rewards added to the regular rewards I would typically earn on my purchases?

Yes, you will earn Discover Deals rewards in addition to your other Discover rewards.

Do I need to pay with my Discover card to earn my rewards?

Yes, your Discover card must be used for payment to receive your reward. While shopping online you need to use your Discover card associated with the account you're logged in to in order to take advantage of the offer and earn rewards.

What if there is a problem with my order, such as a shipping or a merchandise error?

First, contact the merchant directly to resolve the issue. In the unlikely event that you don't receive the merchandise you ordered and you're unable to resolve the issue to your satisfaction, please contact Customer Service.

What if I have more questions about my offers?

If you have a question about an offer, send a secure email, or call us at 1-800-DISCOVER (1-800-347-2683). We're available 24 hours a day, 7 days a week to assist you.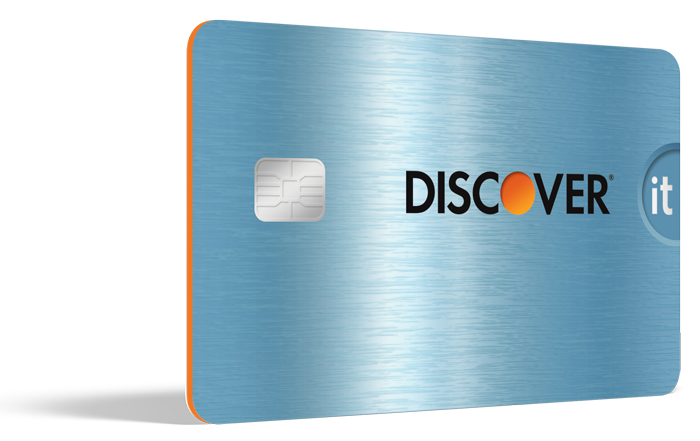 Get unlimited cash back with no annual fee.*
Discover it® Card
*See Rates, Fees, Rewards Terms, and, other info.