Discover Card Help Center
Discover Giving
How Discover gives back and how you can give back with your Discover Card.
Give Back
What is Discover Giving?

Discover Giving is a partnership with an organization called JustGive, which provides Discover customers with a database of over 1.5 million charities that they can donate to with their Discover Card. Click the link to donate now.

How can I give back through Discover Giving?

You can give back through Discover Giving by finding a charity in the database of over 1.5 million charities, choosing a one-time or recurring donation, and designating how your gift will be used. You also can donate in your name, in honor of a loved one or anonymously.

Will I earn Cashback Bonus when I donate?

You will earn Cashback Bonus for every dollar you donate.

Is there a minimum donation amount?

The minimum donation amount is $10.

How much of my donation goes to charity?

JustGive deducts 2.25% from your donation to cover its processing costs. The fee should not impact the total amount of your tax deduction.

Note: Consult your tax advisor if you are concerned about the impact to your tax deduction.

Is my donation safe and secure?

The website is locked while you provide your card and personal information and unlocks once you leave the payment area. All credit card information is encrypted so it is unreadable by anyone who is not part of your transaction.

Please read our Privacy and Security statement for more information.

Will I receive a donation confirmation?

JustGive immediately sends you a receipt via email when your donation is completed. You also can view your past history via the "Giving History" link in Your Giving Account.

Note: Please keep all donation receipts for your records and tax purposes.

How can I see my giving history?

Your Giving History is located in Your Giving Account. Log into your account using the email address and password you chose when you registered and click on the "Giving History" link to view your information.

What are the advantages of donating online?

Giving online enables you to donate to charity quickly by searching for charities by name or keyword. You also can earn Cashback rewards. Giving online also allows you to keep track and manage your donations throughout the year via your Giving History located in Your Giving Account.

Can I donate over the phone?

JustGive only processes online donations.

What if the charity does not accept my donation?

JustGive will contact you via email for an alternative recommendation if the charity you selected does not accept the donation, is no longer recognized by the IRS as a public charity or is not in good standing with federal regulators. If you do not respond within 30 days, JustGive will select another charity that meets high public standards and whose mission is similar to the original selection. If your designated charity funds do not clear JustGive's account within one year, those funds are reallocated to JustGive for program services.

Can I make a recurring donation?

You may make a donation monthly, quarterly or annually. The donation will begin on the first day of the month following your initial donation.

How do I set up a recurring donation?

Recurring donations are set up through the Make a Donation page. Recurring donations must be on the same frequency schedule, and you may not donate to one charity once a month and to another once a year. Your first donation will be charged immediately while all subsequent donations will be charged depending on if you are donating monthly, quarterly or annually.

Can I designate my recurring billing donation to a special program or event?

When you choose your recurring donation charities, you may designate the donations. Every time the donation is sent to the charity it will include the designation you specify during the original transaction.

Can I make a recurring donation to more than one charity?

Each donation must all be on the same frequency schedule either monthly, quarterly or annually. You can sign up to make recurring donations to multiple charities at one time by clicking the "Add More Charities" button in your Giving Basket. You also can add more charities by logging into Your Giving Account at a later date.

Can I cancel a donation?

Donations made through Discover Giving are not refundable. However, if there is an error on your credit card, please contact Customer Service to help resolve the problem.

How do I cancel a recurring donation?

Log into your Discover Giving Account and click on "Remove Profile" to update your recurring donations. A recurring donation cannot be refunded once your Discover Card has been charged.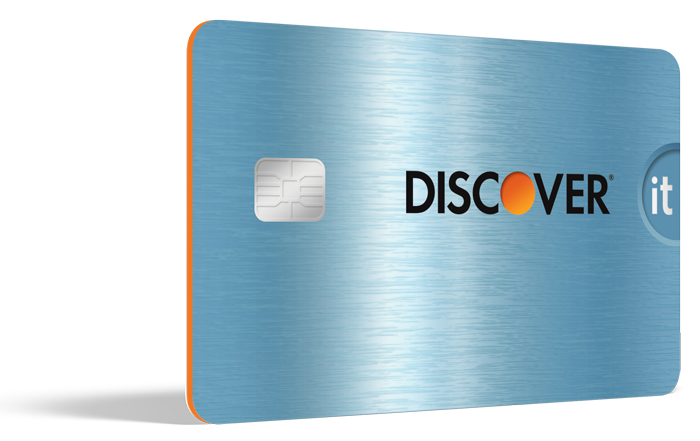 Get unlimited cash back with no annual fee.*
Discover it® Card
*See Rates, Fees, Rewards Terms, and, other info.