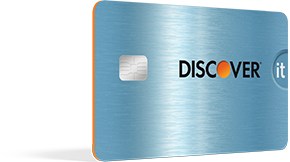 FICO ® Credit Scores for Free
*
What is a FICO ® Credit Score?
A FICO ® Credit Score is a three-digit number that summarizes your credit risk based on a snapshot of your credit file(s) from TransUnion. 90% of top lenders in the U.S. use FICO ® Credit Scores to quickly assess your credit risk for activities like applying for a car loan, credit card, or mortgage.
Why is my FICO ® Credit Score important?
Nearly all lenders in the U.S., including Discover, have been using FICO ® Scores for over 20 years as the industry standard for determining credit worthiness. Discover provides your FICO ® Score from TransUnion on your account statements so you can stay on top of your credit and avoid surprises. You can also view your scores and key factors within the last 12 months on our website and mobile app.
What's in FICO ® Credit Scores?
FICO ® Score provided by Discover considers both positive and negative information in your TransUnion credit report. It's calculated by these 5 categories, the importance of any piece of information depends on the information in your entire credit report: payment history, amounts owed, length of credit history, new credit, and types of credit.

The chart below illustrates how significant each of these categories are and how they impact FICO ® Scores for the general population.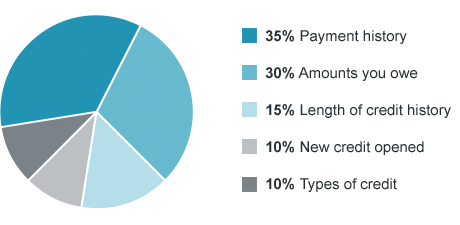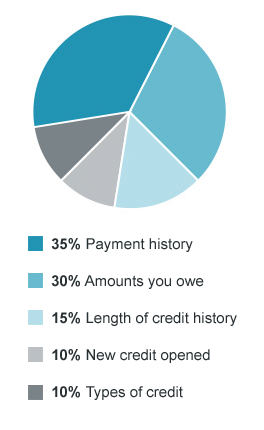 35% Payment History
30% Amounts you owe
15% Length of credit history
10% New credit opened
10% Types of credit
You can learn more than just your score
We don't just provide your FICO ® Credit Score for free. We also provide you with your recent scores so you can track your FICO ® Score history as well as key factors behind your scores online and on our mobile app. *
What your FICO ® Score means to lenders.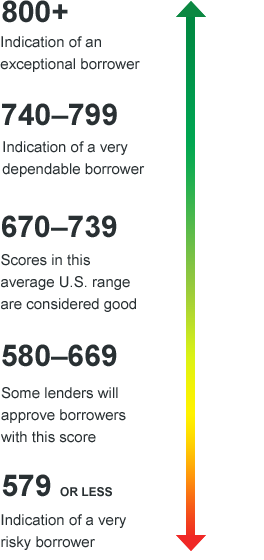 579 or less Indication of a very risky borrower
580 to 669 Some lenders will approve borrowers with this score
670 to 739 Scores in this average United States range are considered good
740 to 799 Indication of a very dependable borrower
800+ Indication of an exceptional borrower
Availability of your FICO® Credit Score
Active cardmembers receive their FICO ® Score on monthly statements, online, or on the Discover Mobile app.

Your FICO ® Score might not be available because:
You've opted out.
Key information is mismatched or missing (for example, an address change that has not been updated with Discover or TransUnion).
Your credit history is too new.
Your account status is abandoned, bankrupt, fraud, lost or stolen, closed, revoked, or charged off.
You have a foreign address.
Note: If you have no account activity for 180 days, such as no purchase transactions, fees, interest, or payments, your FICO ® Score will not be available online or on the Discover Mobile app.
Still have questions about your FICO ® Score offered by Discover? Read more FAQs
*FICO® Credit Score Terms: Your FICO ® Credit Score and key factors are based on data from TransUnion and may be different from other credit scores. This information is intended for and only provided to Primary cardmembers who have an available score. See Discover.com/FICO about the availability of your score. Your score and key factors are available on Discover.com and your score is provided on statements. You will see up to a year of recent scores online starting when you become a cardmember. Discover and other lenders may use different inputs, such as a FICO ® Credit Score, other credit scores and more information in credit decisions. This benefit may change or end in the future. FICO is a registered trademark of the Fair Isaac Corporation of the United States and other countries.
If you prefer not to receive your FICO ® Credit Score just call us at 1-800-DISCOVER (1-800-347-2683). Please give us two billing cycles to process your request. To learn more, visit Discover.com/FICO
Discover Financial Services and Fair Isaac are not credit repair organizations as defined under federal or state law, including the Credit Repair Organizations Act. Discover Financial Services and Fair Isaac do not provide "credit repair" services or assistance regarding "rebuilding" or "improving" your credit record, credit history or credit rating.