How to Choose a Checking Account Based on 4 Priorities
There's a perfect checking account for everyone. Find yours by evaluating these 4 checking account considerations.
Looking to open a new checking account? Maybe it's time for your very first one as you head off to college. Or maybe you've reassessed your finances and have decided to move your checking account to a new bank. You could even be content with your current account but interested in adding a new one to the mix to help budget for certain expenses.
Regardless of why you have checking on your mind, there are a lot of considerations for choosing a checking account. While physical convenience—the location of a brick-and-mortar bank and its ATMs—used to be a top priority, online and mobile banking now give you more options than simply whichever bank is down the street. There are also accounts that pay interest on checking balances, those that offer rewards for certain types of transactions and online-only accounts that skip the most common checking account fees.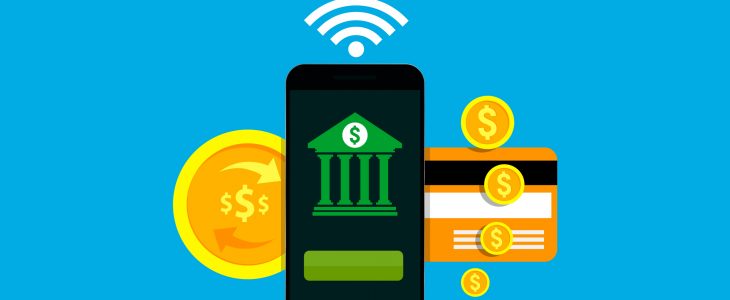 How do I select a checking account when there are so many options out there, you ask? It becomes easier to choose a checking account if you consider the following four factors:
1. Account fees
Even though the money in your account is yours, there could be costs associated with some types of checking accounts in the form of fees.
Comparing fees between banks or types of checking accounts isn't always straightforward, says Jennifer Jackson, a blogger at ADLT 101, a website that aims to help students and young adults transition into adulthood. Jackson says many of her clients aren't even aware their bank is charging fees. "A person may have opened the account with enough money to avoid maintenance or minimum balance fees, but when their balance drops, they don't notice the bank starts charging fees," she says.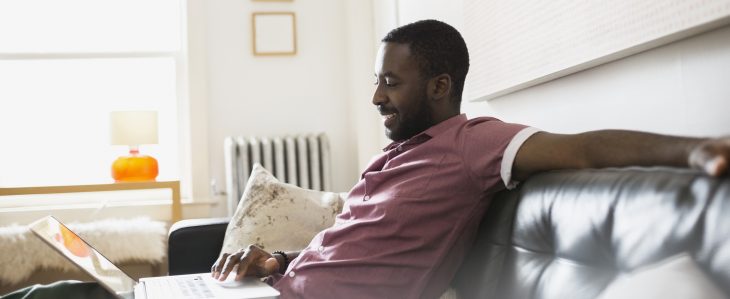 R.J. Weiss, a certified financial planner and blogger at The Ways To Wealth, says it's important to think about how you handle money if fees are one of your considerations for choosing a checking account. "If your account balance hovers around zero, you'll want to make sure the bank doesn't charge a minimum balance fee, and you'll want overdraft protection to ensure you're not charged for overdrawing the account," he says. If you like to keep cash on hand and regularly hit the ATM, you'll want to consider checking accounts that give you access to a large network of no-fee ATMs, he adds.
When comparing types of checking accounts, here are some common fees to consider:
Monthly fees. The average monthly maintenance fee for a basic checking account from the five largest U.S. banks is $10.99, according to a 2017 survey from MyBankTracker, a consumer banking comparison site. Before you choose a checking account, find out whether the bank charges a monthly maintenance fee and if there is specific account activity that could waive the fee.
Minimum balance requirement. Some banks charge a fee if your balance falls below a specified minimum. Minimum balance requirements vary by bank, but according to the MyBankTracker survey, you may need to maintain a balance of $1,000 to $1,500 at some of the major U.S. banks. When comparing types of checking accounts, look for one with no minimum balance requirement if you tend to keep less than $1,000 in your account or like to have flexibility when making large withdrawals.
Overdraft fee. If you spend more than you have in your checking account, your bank may allow your account balance to go negative, then charge an overdraft fee. According to MyBankTracker, the average overdraft fee at the 10 largest U.S. banks was $35.20 in 2017.
ATM fees. If you use an out-of-network ATM, you may be charged a fee by both the ATM operator and your own bank. According to a survey from Bankrate, the average out-of-network ATM surcharge was $2.97 in 2017, which can add up if you withdraw cash often.
Foreign transaction fees. If you regularly travel internationally, keep in mind that your bank may charge a foreign transaction fee if you use your debit card or withdraw cash from an ATM. A 2018 report from MyBankTracker shows that the largest U.S. banks charge a fee between $2 and $5 per foreign transaction and 0% to 3% of the transaction amount for using a foreign ATM.
The average monthly maintenance fee for a basic checking account from the five largest U.S. banks is $10.99.
2. Incentives
Earning money from your bank isn't just for savings accounts. Incentives in the form of earned interest or rewards may be a key consideration for choosing a checking account.
Interest-bearing checking accounts pay interest to the account holder, similar to how interest is earned on a savings account. But that interest rate will vary depending on the type of checking account. According to data from ValuePenguin, the average APY for a checking account at a brick-and-mortar bank was 0.04% in 2018, whereas online-only banks offered APYs of 1.00% or higher. Before you choose a checking account based on the interest, consider whether your money will sit there long enough to earn it and whether you have to meet a minimum direct deposit or minimum balance requirement each month.
If you have interest covered with your savings accounts, another option when choosing a checking account is to look for a rewards checking account. Discover's checking account, Cashback Debit, lets you earn 1% cash back on up to $3,000 in debit card purchases each month.1
Get 1% cashback on Debit from Discover. 1% cashback on up to $3000 in debit card purchases every month. Limitations apply. Excludes Money market accounts.Discover Bank,Member FDIC.
Learn More
"Anything that gives you perks is nice," Jackson says, "but read the fine print." Any rewards you earn can quickly be offset by fees.
3. Convenience
Feel like your calendar is crammed and you'll never get through your to-do list? That's why one of your considerations for choosing a checking account should be online and mobile access. Being able to check your balance, pay bills and make deposits from your computer and on the go from your phone can make managing your checking account as convenient as checking in on social media.
"If you deposit a lot of checks, online or mobile deposits can save a lot of time and transportation," Weiss says. "We're at an age where there are very few reasons to go into a bank," he adds.
4. Customer service
While technology makes it possible to handle so many banking functions on your own, online or through a mobile app, you'll want customer service to be available when you do need some extra assistance.
If you're trying to choose a checking account, Jackson recommends reading online customer reviews to get an idea of a bank's customer service. "You could be better off going to a bank with fewer perks but a great reputation for customer service," Jackson says. "For instance, if I go to an ATM, but I can't withdraw my money, I'll have to call the bank. If I'm calling, it's probably an emergency. Limited customer service hours would be a deal breaker."
"You could be better off going to a bank with fewer perks but a great reputation for customer service."
Choosing the right checking account
A checking account is more than just a place to deposit your paycheck and a place from which you pay your bills. It's the hub of your personal finances, and the right checking account can help improve your money management. Before you open a checking account, think through the above considerations for choosing a checking account. The best account will serve your needs without costing a lot of money in fees and have customer service that's available when you need it.