5 Steps to Open an Online Checking Account
What to look for in an online checking account—and how to open one that fits your needs.
You can plan your day using an online calendar or task manager. You can communicate with friends and family via social media. And you could be managing your money online, too. When you open an online checking account, there is no "open" and "closed" sign, and you never have to wait in line to speak with a teller. You can check your balance, deposit a check, transfer funds or authorize a bill payment from almost anywhere using your smart device of choice.
While banks and credit unions may offer online banking, online banks could offer additional incentives, like higher interest rates or rewards.
You can follow these five steps to compare your checking options, find an account that fits your needs and learn how to open a checking account online:
1. Research your options
The first step can be the most time-consuming, but it's time well-spent. Promise. Getting acquainted with the checking account features out there before opening an online checking account can help ensure you'll be happy with the account once you're up and running. Not sure what to look for? Here are several features you may want to keep top-of-mind:
FDIC insurance: Verify that your funds on deposit are insured by the Federal Deposit Insurance Corporation (FDIC) up to the maximum allowed by law. This insurance kicks in if an FDIC-insured bank or financial institution fails. You can check the FDIC's BankFind tool to determine which financial institutions offer this protection.
Interest or rewards: Because online banks don't have to pay to operate branch locations, they may pass the savings on to consumers in the form of higher interest rates, fewer fees or rewards (think cash back when you use a debit card). Discover Cashback Debit, named NerdWallet's 2020 Best Checking Account Overall, allows you to earn 1% cash back on up to $3,000 in debit card purchases each month.1
Potential fees: As with traditional checking accounts, opening an online checking account could come with a variety of fees. Some banks, for example, may charge you if your account's daily balance falls below a specific dollar amount. You may want to consider ways to avoid bank fees, like selecting a bank that doesn't require a minimum daily or monthly balance so you have extra flexibility. Don't forget to check out fees for overdrafts, insufficient funds, ATMs and wire transfers.
Readily available ATMs: Because online banks may not have branches where you can withdraw cash, no-fee ATMs that are easy to access can make all the difference. Tip: While some banks won't charge a fee for an ATM transaction, the ATM's operator may still do so. To avoid this, look for a bank that offers to refund ATM fees or that has ATMs that are part of a large, ATM network that doesn't charge a fee.
Easy deposits: Most online banks accept deposits by mail, ACH transfer, wire transfer and direct deposit. But one of the most convenient ways to deposit money is through a mobile banking app. Zina Kumok, a personal finance writer and founder of the blog Debt Free After Three, says this is one of her favorite parts about opening an online checking account. "I hate driving out of my way to go to a bank," she says. "Since I work for myself, I have almost a dozen checks to deposit every month." With mobile deposits, you can snap a photo of a check and deposit while on-the-go.
Options for bill pay: If you enjoy writing checks, you may want to open an online checking account that doesn't charge for them. Alternatively, online checking accounts may come with no-fee bill pay.
An easy-to-use mobile app: If you're taking your banking online, you may also want to manage your money from your phone. Michael Hermens is a change strategy consultant based in Dallas, Texas, but he travels around the world for business. "I am rarely home when bank branches are open," says Hermens, who has both an online checking and online savings account. Using his bank's mobile app, he's able to deposit checks, review his automated monthly bill payments and set up new payments with just a couple of taps.
Customer service: When you have a question or need assistance, you'll want someone to be available to help. Although there won't be a branch you can walk into, you may have the option of contacting a banker over the phone, by email or with online chat.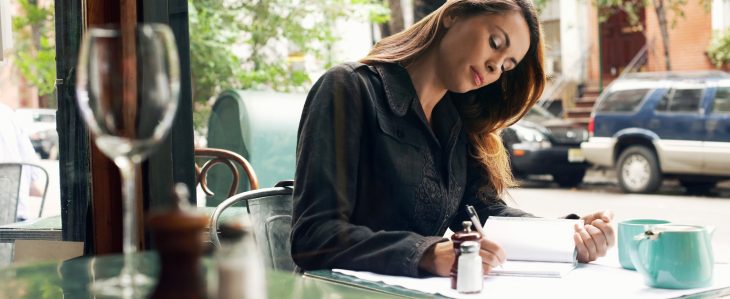 2. Create a profile
Once you've decided where you'd like to open an online checking account, you'll likely need to start by creating an online profile. This isn't too different from creating any other online account. To help improve your account's security when opening an online checking account, try to choose a long password that has a mix of letters, numbers and symbols; that you don't use for other accounts; and that doesn't rely on personal information such as your birth date. If you already have a relationship with the financial institution through a credit card or loan, you may be able to use your same login information when you open an online checking account.
3. Enter your personal information
Most online banks have a simple application that you'll need to complete to open an online checking account. You'll likely need to provide personal and contact information such as:
Your full name, date of birth and mother's maiden name
Your Taxpayer Identification Number (often a Social Security number)
A U.S. mailing address (not a P.O. box) and possibly a previous address
Your email address and phone number
4. Pick an account type
If you haven't already, you might need to choose the checking account type if the financial institution has several options. You may also have to indicate whether this is your account, a joint account, a trust or a Uniform Transfers to Minors Act (UTMA) account. When an account isn't solely your own, you may have to provide the personal and contact information for the joint account holder, trustees or custodian.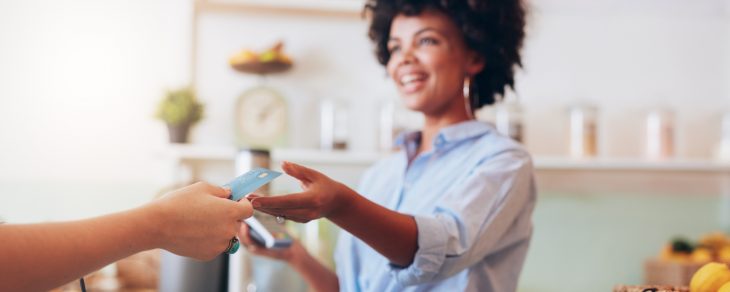 5. Fund your account
Once you've entered all of your information (almost there!), you'll have to decide how to fund your account, which is an important step when learning how to open an online checking account. If there is a minimum deposit requirement, you'll need to deposit at least enough money to fulfill the requirement. Generally, it's easy to fund your new account by transferring money directly from another bank. Alternatively, you can mail a check when you're opening an online checking account.
Using your new checking account
Once you know how to open a checking account online, you'll be a few days away from being completely set up. If you order a debit card or checks, they should arrive in the mail shortly. You'll also be able to create your personal identification number (PIN) so you can use your new debit card. In the meantime, you may be able to use your online account to transfer funds and pay bills online.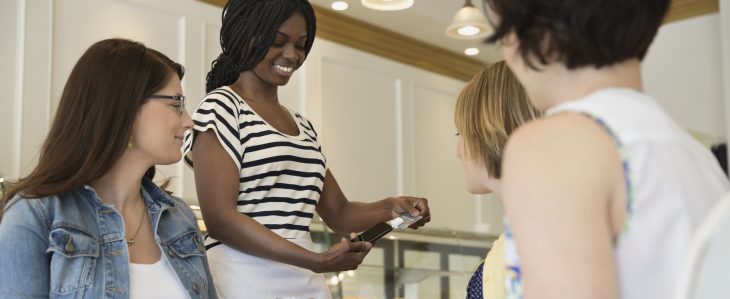 Rewards, lack of fees and access to a network of no-fee ATMs are all benefits that could come with your online checking account. Although there may be a few steps required to open an online checking account, working out all of the details doesn't take too long. And once you're done, you'll be all set for easy, convenient, on-the-go banking.