Where Should I Keep My Money? Consider These 4 Bank Accounts
Watch this video to assess your financial strategy, and then get expert tips on how to up your money game.
4 Different Types of Bank Accounts to Keep in Mind
As you can see from the video above, taking the time to consider different types of bank accounts can help you enhance your financial strategy. Ready to find the bank accounts to support your financial goals?
Read on to learn more about rewards checking, online savings, certificates of deposit and individual retirement accounts. You'll also hear from financial experts who provide tips on how you can regularly review your finances and how to determine which types of bank accounts are right for you.
It's time to ask: Where should I keep my money?
Katherine Pomerantz, owner of an accounting and financial strategy firm for small businesses and entrepreneurs, knows how easy it is to get stuck in a financial rut. While putting your finances on autopilot is a great way to relieve the pressure of managing bills, paying off debt and saving for the future, it's possible to automate your finances so much that you miss out on new opportunities to make your money work harder for you. Pomerantz says plenty of her clients use a savings account, for example, but she likes to help them look for ways to "double down on growing their income."
Could you also benefit from taking a fresh look at your finances? Maybe you've been putting money in the same types of bank accounts for years, but haven't checked how much you're earning. Or maybe you've increased your earning potential (congrats!) but haven't adjusted your approach to saving accordingly. Your savings diligence is admirable, but it might be time to take stock of your financial strategy to see if there are other types of bank accounts you could use to maximize your money.
Ask yourself: Where is my money? Where should I keep my money? And, where should I keep my savings? As you review your answers to these questions, and think about moving your hard-earned dollars to different types of bank accounts, here are a few options to consider:
If: You use a checking account
Then: Consider a rewards checking account
Most people use a checking account because it's an easy place to store money, pay bills and make small purchases. If a checking account (and debit card) is part of your regular financial routine, you may want to find an account that rewards you for using the account. Whether a bank pays interest on your balance or provides cash back on your debit card purchases, the benefit of a rewards checking account is that it lets you earn a little extra on the transactions you're already making on a daily basis.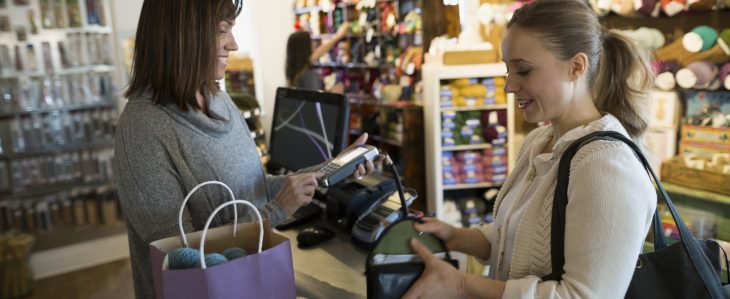 But choose carefully. Some types of bank accounts tie their rewards to high minimum balances, charge a monthly fee or limit rewards to transactions that require a signature. Be sure you know the requirements and, when asking yourself where should I keep my money, also ask yourself whether you can meet any requirements on a regular basis. Discover Cashback Debit allows you to earn 1% cash back on up to $3,000 in qualifying debit card purchases each month and has no monthly fees or monthly balance requirements.1
If: You use a traditional savings account
Then: Consider an online savings account
A savings account is a good place for your emergency fund because the money can be easily accessed when you need it.2 Interest rates, however, can be meager. Once you've saved enough to cover your immediate emergency fund needs, it's time to ask yourself: Where should I keep my savings?
"I like that [my online savings account] is at a separate bank from where I do my traditional banking because it makes it a little bit less tempting to use the money when it's not actually an emergency."
While interest rates are changing rapidly, online savings accounts may help you earn a better return. They're similar to the accounts offered by traditional brick-and-mortar banks, but because online banks have lower overhead, they often offer higher rates. You may also be able to find accounts, like the Discover Online Savings Account, that have no monthly fees for maintenance or balance requirements. This means your savings can grow more quickly.
Emilie Lima Burke, a startup consultant and blogger, uses an online savings account because of the higher interest rate.
"I like that mine is at a separate bank from where I do my traditional banking," Burke says, "because it makes it a little bit less tempting to use the money when it's not actually an emergency."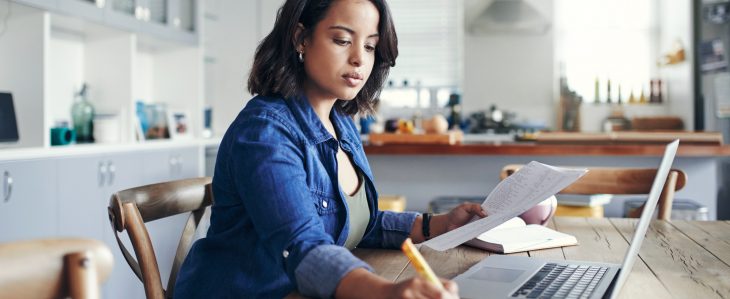 If: You have a money market account
Then: Consider a certificate of deposit (CD)
When comparing types of bank accounts, consumers may choose to save with a money market account if they find one with a competitive interest rate and enjoy the flexibility of withdrawing money when needed. Money market accounts can also be enticing when they offer check writing and debit card access.2 If you're just parking your money in a money market account and don't actually need to make withdrawals, you may be able to earn more with a CD.
With a CD, you agree to leave your money in the bank for a set term. Typically, the longer the deposit period, the higher the interest rate. Chelsea Brennan, an investment professional and blogger, says the benefit of saving for shorter-term goals with a CD is that your money is more likely to remain committed to its purpose. Alternatively, when you can dip into the funds easily, as with a money market account (and some other types of bank accounts), "this only makes it harder to reach your ultimate goal," she says.
If the answer to where should I keep my savings leads you to open a certificate of deposit, note that you'll be charged an early withdrawal penalty if you take out your money before the CD maturity date. You may want to avoid putting your money in a CD if there's a chance you'll need it to cover an emergency before it matures.
If: You use a 401(k)
Then: Consider an Individual Retirement Account (IRA)
An employer-sponsored retirement plan is an excellent workplace perk, especially if your employer provides a matching contribution. If you want to ramp up your retirement savings, you could consider contributing money to both a 401(k) and an IRA.
Opening a Roth IRA can be a way to diversify your retirement savings and create a tax-free stream of income for later in life, since distributions are tax-free in retirement. However, as you consider where should I keep my savings, it's important to know that contributions to a Roth IRA are limited by income, regardless of whether you participate in other retirement plans. Contributions to a Traditional IRA are tax-deferred now, but taxable in retirement.
Pomerantz, the owner of the accounting and financial strategy firm, works with a married couple who is using an IRA to save for a home down payment. Normally, withdrawing money from an IRA before the age of 59½ means paying a 10 percent additional tax penalty, according to the IRS. But there is an exception if the money is being used to buy or build your first home.
Pomerantz says her clients already have retirement savings in employer-sponsored accounts. They were trying to save for a down payment for their first home, but kept dipping into their savings account for other purchases.
"They wanted to open an entirely separate account that they couldn't withdraw from whenever they wanted," Pomerantz says. "That's when they thought of opening an IRA. Their savings grew exponentially," she says.
If you're considering opening an IRA for your retirement plan, keep in mind that you have more options to choose from besides Roth vs. Traditional. For example, Discover IRA Accounts offer two distinct, but complementary accounts.
A Discover IRA CD generally offers higher rates at fixed terms, making it a good choice for a long-term retirement plan. A Discover IRA Savings Account, on the other hand, provides a retirement savings option that allows for flexible contributions and withdrawals. An IRA Savings Account, with no minimum balance requirement, is a great place to stash your retirement savings if you are just getting started and looking for an account that will work with any budget. Keep in mind that you may have an IRS early withdrawal penalty if you withdraw your funds prior to age 59½. Consider consulting a tax advisor to discuss your specific situation.
As you consider how to manage IRAs, note that an IRA savings account can also be a place to stash funds from a maturing IRA CD if you're not ready to lock in another term.
Where should I keep my money?
If it's been a while since you asked yourself where should I keep my money, it might be time to mix it up. Whether you want to keep your money accessible, or save it and let it grow, there are several types of bank accounts that can help you reach your financial goals. Whichever mix of accounts you choose, make sure to regularly check in and assess that your financial setup is aligned with your short- and long-term goals.
1 ATM transactions, the purchase of money orders or other cash equivalents, cash over portions of point-of-sale transactions, Peer-to-Peer (P2P) payments (such as Apple Pay Cash), and loan payments or account funding made with your debit card are not eligible for cash back rewards. In addition, purchases made using third-party payment accounts (services such as Venmo® and PayPal®, who also provide P2P payments) may not be eligible for cash back rewards. Apple, the Apple logo and Apple Pay are trademarks of Apple Inc., registered in the U.S. and other countries. Venmo and PayPal are registered trademarks of PayPal, Inc.
2 Savings and Money Market Accounts may have limitations on the number of transactions out of the account. Check account agreements for more information.