To Spend, or to Cut? 4 Questions to Help You Avoid Unnecessary Expenses
Consider your material and emotional values to decide which expenses belong in your budget.
It's a universal truth: For most people, budgets only have room for so much. Juggling the cost of that summer vacation you've been taking for 10 years with the pressing need to help pay your child's college tuition, actually use your pricey gym membership or fix your faulty water heater is no easy feat. Sometimes, something's got to give. But how do you decide which expenditures are worth making and which ones you should cut?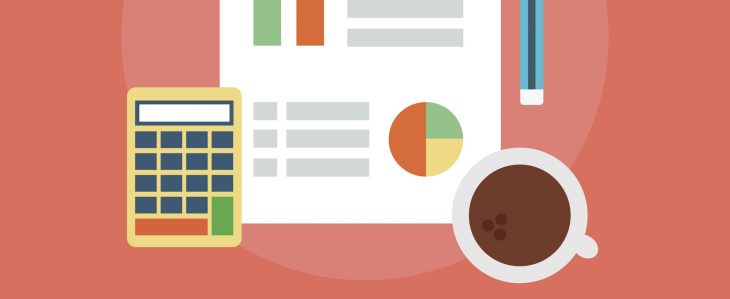 Figuring out when to spend and when to cut—and how to avoid unnecessary expenses—depends on your personal priorities. But the following four questions will help you weigh each spending decision and choose the best option for you:
1. Is it more than you need?
During a recent family budget meeting at Rosemarie Groner's house, the hot topic was … wait for it … paper towels. Every week the personal finance blogger's family sits down to review how they can reduce unnecessary expenses. When their giant pile of paper towels came under scrutiny, Groner, whose blog is called The Busy Budgeter, admits they were skeptical of the wisdom and sanitation of reducing their use of paper towels. They worried about the risk of spreading salmonella and other germs, for one thing.
The Groners decided to compromise by hanging cloth towels in the kitchen for drying wet-but-clean hands, using washable rags for many other cleanups and reserving paper towels for the germiest jobs. In the end, they realized they could stay clean and eliminate unnecessary expenses by cutting their paper towel consumption by 90 percent, Groner says.
While you may never face the great paper towel test like this Wilmington, North Carolina family, you can probably find other examples of wasteful spending in your own household. Think: Grocery shopping that includes quantities of food you can't possibly eat before they spoil. As tempting as a supermarket or warehouse store sale might appear, can your family really consume all those ribs and roasts before they get freezer burn? Do you drink enough milk to justify buying an extra gallon just because there's a two-for-one offer?
This kind of reality check for eliminating unnecessary expenses doesn't just work for groceries. Before you buy another sports jacket or pair of shoes, look for creative ways to make new outfits from the clothes and accessories you already own. Consider whether that item you think you can't do without might turn out to be something you won't have the opportunity to wear.
2. Does it bring you value or enjoyment?
When you're trying to avoid unnecessary expenses, a case can be made for not being too quick to rid your budget of that beloved family vacation. Listing just a few of the benefits of travel might convince you to salvage the trip and cut back in other areas to reduce unnecessary expenses. Travel provides the opportunity to explore different places and cultures, experience personal growth and reflection and create long-lasting memories with loved ones—all worthy outcomes.
Let's say it's not travel you're pondering in your quest to avoid unnecessary expenses, but the generous line item in your budget for events like concerts, plays or museum visits. Can these things get expensive? Sure. But you may decide that the enrichment of the arts is valuable enough to continue this spending.
Likewise, an investment in your education—earning a degree or taking a few classes to boost your credentials and increase your earning potential—might also be a worthwhile expenditure. In 2016, for example, the median weekly earnings for workers with a master's degree were $1,380, compared to $1,156 for those whose education topped out with a bachelor's degree, according to the U.S. Bureau of Labor Statistics—a difference of more than 19 percent. Professional degree earners had a nearly 51 percent pay advantage over those at the bachelor's level.
3. When's the last time you used it?
While some experiences are special enough that you wouldn't want to miss out on them, there might be others you rarely use even though you're continuing to pay for them. When eliminating unnecessary expenses, watch out for automatically renewable charges on gym memberships, magazine subscriptions and retail subscription services (including for fashion, cosmetics and food preparation kits) that continue even when you no longer want them.
That's a favorite hack for eliminating unnecessary expenses from Sami Cone, a Nashville-based speaker, author and finance blogger. Cone, who discusses money-saving tips on her website and hosts a radio show called Family Money Minute, recommends putting a reminder on your calendar at either the beginning or end of each month to check your statements for expendable services and subscriptions.
Similar to those subscriptions you haven't used in ages, are there items you purchase by habit that you or your family no longer want or need? A useful way to avoid unnecessary expenses is to take your spending off autopilot. Possible signs you need to do this stat include: You're paying for music and dance lessons your children skip more often than they attend; you buy extra phone and data services you never use or premium cable channels you never watch; you're frequently replacing dietary supplements and cooking spices that have lingered on the shelves past their expiration dates.
4. Will you save later by spending now?
Sometimes the best way to reduce unnecessary expenses in the long run is to invest in what seems like a big expenditure now. Upgrading your home's heating, ventilation and air conditioning system to a more energy-efficient model, for example, might be a smart way to splurge because it can save you money on your utility bills. According to the U.S. Department of Energy's Energy Star program, replacing a central AC unit that is more than 12 years old with an Energy Star-certified AC unit could trim your cooling bill by 30 percent.
Another example of a major expenditure that can pay off later is investing in quality home furnishings instead of choosing bargain goods. The higher-end products may save you more in the long run because they are often more durable so you won't have to replace them as soon. Making healthier, if more expensive, food choices now can also potentially help you avoid medical costs related to illnesses like diabetes, high blood pressure and heart disease.
Stay motivated to reduce unnecessary expenses
Having a specific financial goal in mind when you set your spending priorities is an important source of motivation when you're trying to avoid unnecessary expenses. Groner says her family is now out of debt after paying off more than $30,000 from credit cards and car loans with the help of their frugal spending habits.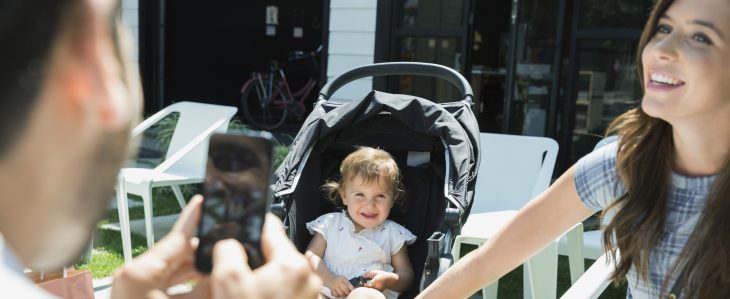 "In the beginning, when we were first trying to reduce our expenses, the reward was the relief to sleep at night without worrying about living paycheck to paycheck," Groner says. "We kept going even after we left the paycheck-to-paycheck cycle because then budgeting became fun. It wasn't about deprivation anymore. It was about laying out a path to get whatever we want in life."
Cone, whose family used plans for a Disney vacation as an incentive to reduce unnecessary expenses, says it's important to choose an objective that everyone in the family can get excited about. That way, when eliminating unnecessary expenses starts to pinch, you can remind them: "We're saying 'no' now, so we can say 'yes' later," she says.