Why Open a Savings Account? 5 Reasons to Add Savings to Your Financial Mix
See why a savings account is an important part of your financial plan.
When it comes to saving money, you may have the best of intentions. You might be saving up for repairs to your home, for instance, or planning to build an emergency fund that will cover an unexpected financial challenge. Maybe you're striving to save more money this year than last year, and you're still trying to decide exactly how you'll use those hard-earned funds.
Whether you're starting your savings habits from scratch or you already save on a regular basis, it's important to decide where to keep your money. While you may have multiple account types on your radar–such as money market accounts, CDs or IRA CDs–savings accounts come with several key benefits that make them attractive vehicles for your money.
So, why is it important to open a savings account? Here are five reasons why opening a savings account and effectively managing a savings account can help you achieve your financial goals: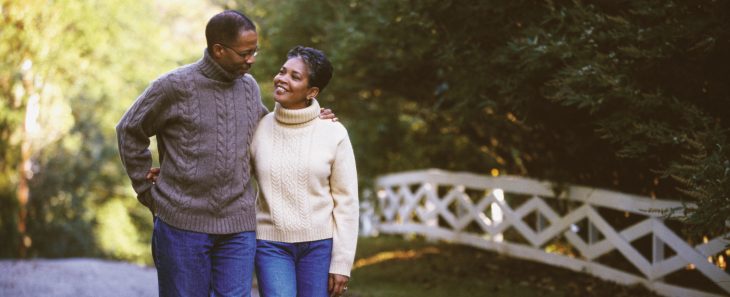 1. Most savings accounts are safe and insured
When you're choosing a savings account, your first concern might be keeping the money safe. You've worked hard to build up your funds, so your savings account requirements should include FDIC insurance.
But what does this mean, exactly? The Federal Deposit Insurance Corporation (FDIC), a government agency, insures the deposits at FDIC-insured banks up to $250,000 or the maximum allowed by law. The standard insurance amount is $250,000 per depositor, per insured bank, for each account ownership category. FDIC insurance is backed by the full faith and credit of the U.S. government, which means that the U.S. Treasury stands behind FDIC-insured depositors. According to the FDIC, no customer has ever lost a single penny of insured deposits since its creation in 1933.
When you're considering the question "why open a savings account?", be sure to confirm that the bank is FDIC-insured. You can do this by chatting with a bank representative, looking for the FDIC logo or information indicating the bank is a Member FDIC on the bank's website or using the FDIC's BankFind tool. Note that many online savings accounts, as well as savings accounts at brick-and-mortar institutions, are FDIC-insured. For instance, the Discover Online Savings Account is insured for up to $250,000 per account type per accountholder.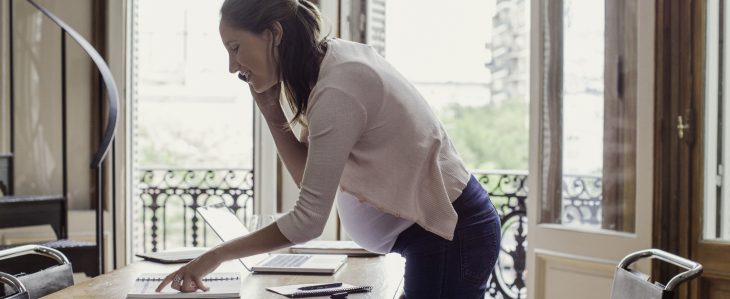 2. You can link your savings account with other accounts
Depending on your financial goals, when you're managing a savings account, one of your savings account requirements may be the ability to link it to other accounts for easy transfers and withdrawals. Many banks allow you to link your savings account to your other accounts at the institution (think: your go-to checking account), or even to accounts at other financial institutions.
When you're choosing a savings account, keep in mind that connected accounts make it easy to move money around, especially when your savings goals require monthly and/or automatic transfers. If you're wanting to save up for those home repairs in advance of getting started, for example, you can set up automatic transfers from your checking account to your savings account so you're regularly working toward your goal and keeping your eyes on the prize. Bonus: You're less likely to tap into this money for an unnecessary expense or splurge if it's tucked away in an account marked "home repairs."
Another answer to "why open a savings account?" is that linking your savings account to other accounts can allow you to easily make transfers in order to build your savings and get in a savings groove. One of the easiest ways to build savings is to have a percentage of each paycheck moved to your savings account. If your paycheck is direct deposited into your checking account, for instance, you can easily set up an automatic transfer of a certain amount to move from your checking account to your savings account. You'll be amazed at how quickly you learn to budget around this "missing" chunk of income and how quickly your savings grow.
With an online savings account, you can easily set up transfers between accounts via your computer or mobile device any time of the day, 7 days a week.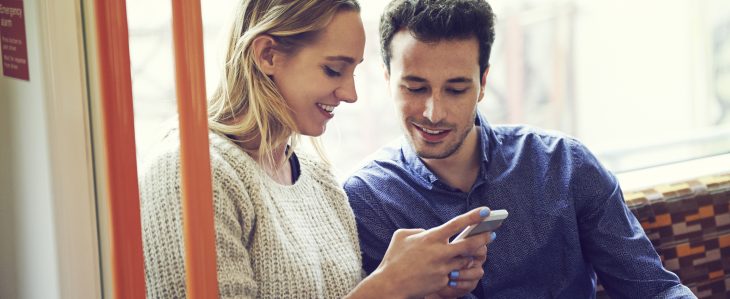 3. Managing a savings account and growing your money is simple
One of the best things about a savings account is that managing a savings account requires little effort. Repeat: little effort. The money you deposit automatically earns interest, and that interest compounds over time, accelerating the growth of your money.
When choosing a savings account, one of the savings account requirements on your list may be a high interest rate. When comparing savings account interest rates, you may find it helpful to focus on the APY. Standing for annual percentage yield, the APY considers the account's interest rate and how often the interest compounds. The interest on your savings account could compound daily, monthly, quarterly or annually.
Watch your windfall. Force yourself to wait three to six months before touching any tax refunds, gifts, inheritances or bonuses. Leave it in your high-yield online savings account until then and see if you still feel the need to spend it.
When you deposit funds into your savings account, they'll start growing and compounding according to your account's APY. There's nothing else you need to do except for continuing to deposit your savings in the account—and track your progress. If you're still wondering why you should open a savings account, try this savings calculator to see how fast your interest earnings add up with a high-yield online savings account.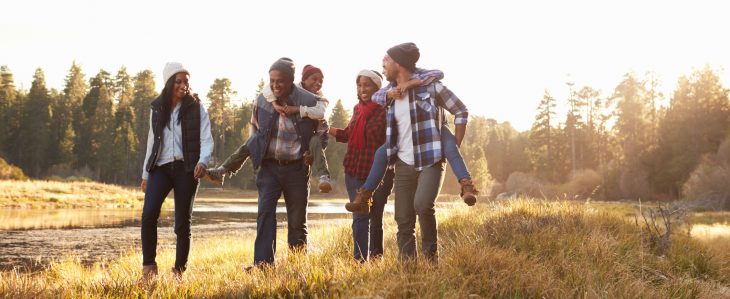 4. There are few savings account requirements or limitations
If you're at least 18 years old, you can open a savings account at most institutions. In order to complete your application and open your account, there may be some savings account requirements, including providing identification information and meeting a minimum opening deposit amount. Note that some savings accounts come with no minimum opening balance requirement, making them a great fit if you're just ramping up your savings efforts or want to open the account and worry about depositing funds later.
As you're choosing a savings account and considering savings account requirements, make sure you research whether the bank requires you to maintain a minimum balance in the account in order to avoid a monthly maintenance fee. If you want to skip the stress of fees altogether, consider opening a savings account that has no monthly balance requirement and no maintenance fees. This will also allow you flexibility to make large withdrawals from your account when it's time to put your funds to work achieving one of your financial goals. Is it home repair time?!
Most savings accounts come with multiple options for withdrawing your money, including transfers to other accounts, ATM withdrawals, official bank checks and outgoing wire transfers. One of the limitations of managing a savings account may be limitations regarding the number of certain types of withdrawals and transfers from savings accounts. Be sure to confirm any requirements or restrictions with the bank before opening an account.
Whether you're opening an online savings account or choosing a savings account at a physical branch location, the process of opening an account is typically easy to complete. If you have questions about the requirements, you may be able to call, chat or email a bank's representative for help.
5. Online savings accounts offer unique advantages
In the past, consumers had a propensity to open new accounts inside branches, but that behavior has been gradually changing over recent years, according to Bankrate. This uptick in digital account opening is due, in part, to improved digital experience. If you're choosing a savings account at an online bank, you'll have the ability to not only open your savings account online, but also manage your online savings account from the comfort of your home and device of choice.
In fact, since many online banks have no or limited brick-and-mortar buildings to maintain, they have reduced overhead expenses. These savings are often passed down to consumers in the form of higher interest rates. Online savings accounts may also have fewer fees, or no fees at all. One benefit of the Discover Online Savings Account, for example, is that it comes with no account fees.1 That means you won't be charged for things which may incur fees at other banks, such as monthly maintenance (maintaining a minimum balance) or insufficient funds. What's more, there is no minimum deposit to open.
With no fees to worry about and a high yield, it's easy to grow your savings for any financial goal with an online savings account. When you also consider the convenience of being able to access and manage your account—and therefore, your money—any time day or night from your computer or mobile device, the question of "why open a savings account?" almost answers itself!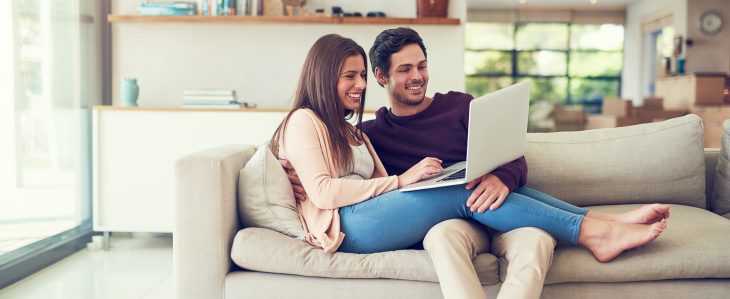 A savings account is an essential part of your financial plan
While more complex investments and different account types may serve important purposes in your overall financial plan, a savings account is an essential part of the big picture. By exercising discipline in saving money, a properly managed savings account can provide real payoffs for you and your family down the line.