4 Ways to Prepare Your Finances for a Natural Disaster
Hurricanes. Floods. Earthquakes. Fire. No matter where you live, emergencies happen. Here's how to batten down your budget.
When wildfires ripped through Northern California in 2017, Eiman Jahangir had little warning other than someone knocking on his door at 2 a.m. telling him he had to evacuate. "I grabbed my wallet and clothes for our kid, and that was about it," says Jahangir, personal finance blogger for the site Dollars and Debts. Jahangir's home was destroyed, and he and his family lost everything. "I was by no means prepared," he says.
Boarding up doors and windows and mapping out evacuation routes might be part of your disaster preparedness plan, but have you also considered how your finances might weather such an event? Thankfully, Jahangir and his family were able to financially recover from their loss. But according to a Harris Poll, over 70 percent of Americans experience a financial burden when affected by a natural disaster. What's more, natural disasters are occurring with greater frequency and intensity. According to the National Oceanic and Atmospheric Administration, 2019 marked the fifth consecutive year in which 10 or more separate billion-dollar disasters have impacted the U.S. These disasters can be catastrophic for an individual's personal finances, putting people at greater risk of job and property losses that can result in debt and credit issues—even bankruptcy.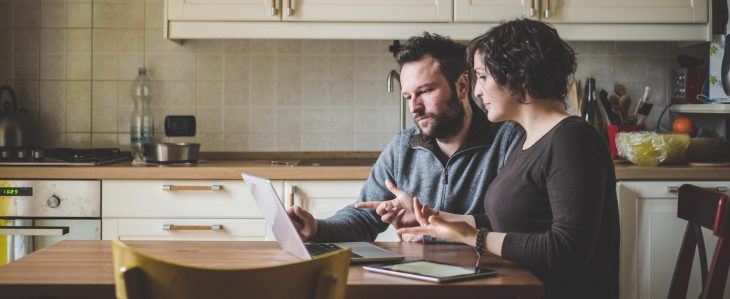 With your finances becoming increasingly vulnerable as a result of such extreme circumstances, it raises the question: How do you financially prepare for a natural disaster? Much of it comes down to the day-to-day habits you employ during calmer times, as well as the steps you take after you've already experienced a natural disaster. In either case, consider these four rules:
1. Build an emergency fund—and have a cash cushion
An emergency savings fund is one of the best ways to prepare your finances for a natural disaster. Yet a Bankrate survey found that nearly 28 percent of U.S. adults have no emergency savings. The rule of thumb for starting an emergency fund is to save at least three to six months' worth of core expenses—i.e., enough to cover basic needs such as housing, insurance and groceries. If you're building your emergency fund from scratch and can't set aside several months' worth of expenses just yet, it's okay to start small when preparing financially for a natural disaster. You should consider keeping your emergency fund in a separate account to reduce the temptation to draw from it for non-emergency expenses. A high-yield savings account, for instance, can provide an ideal place to build an emergency fund, allowing your money to grow and earn interest while you're not using it.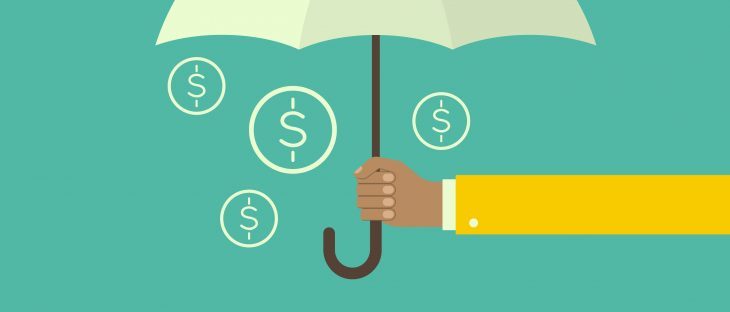 "If you're socking away money every month, you'll be prepared for that rough patch—and while it may be unpleasant, it won't be a huge financial stressor or lead to credit card debt," according to Ryan Frailich, CFP®, owner and founder of Deliberate Finances, a New Orleans-based investment advisory firm.
When you're building an emergency fund in order to prepare your finances for a natural disaster, consider all the expenses you may need to cover as a result of the event. If you're hunkered down at home, at the very least you might need water, flashlights and batteries, Frailich says, adding that these and other emergency household supplies can range anywhere from $75 to $300. There's also a chance the power could go out for an extended period of time. If a portable backup generator needs to be accounted for when preparing financially for a natural disaster, it could cost $1,000 to $4,000, according to CostHelper.com.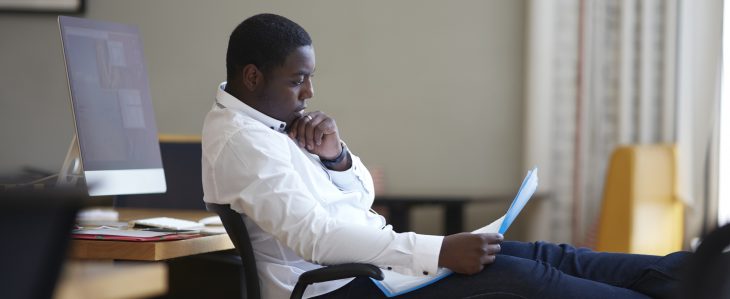 As you set aside savings into your emergency fund when preparing financially for a natural disaster, you may also want to consider evacuation expenses, such as lodging, meals and transportation. Frailich recalls having to leave his home due to an approaching hurricane. Even though the storm passed without damaging his property, he still had to cover the costs of a hotel room, gas and food while on the road. "It turned out to be nothing, but I still spent $500," Frailich says.
According to Jahangir, learning how to be financially prepared for a natural disaster could include having cash set aside in the event of an emergency. Cash could become especially important if there are no working ATMs during a disaster. Consider storing your cash in a safe place in your home so it's easily accessible. For instance, Frailich keeps a bag set aside with a few hundred dollars in case there's a power outage and he can't get money electronically.
Over 70 percent of Americans experience a financial burden when affected by a natural disaster.
2. Make sure your insurance is up to date
Do you know whether you're properly insured? Preparing financially for a natural disaster means checking with your insurance companies to make certain you have adequate coverage for your property, life, auto, health and flood policies. Note that the definition of "adequate" coverage for property and flood policies can vary greatly based on several factors, including geographic location (living in a flood-prone area) and your home's size and features.
Frailich says it's a good idea to revisit your homeowners and auto insurance policies at least once a year and update those policies if necessary. Factor in any life changes such as marriage, divorce, a new home or vehicle. While you're doing this, you might be able to find ways to save money and even funnel that savings toward your emergency fund. For example, bundling home and auto policies could save you up to 15 percent on your premium, Frailich says. As you are preparing financially for a natural disaster, you might also check to see if your area's flood risk zone has changed by visiting the Federal Emergency Management Agency (FEMA) site and requesting a Flood Zone Report.
Another tip on how to be financially prepared for a natural disaster: "Make sure that whatever your deductibles are, you'd be able to repay them," Frailich says. A lower deductible—that's the amount you have to pay toward a loss—typically means you will pay higher homeowners insurance premiums. Frailich adds that it's best to keep the equivalent of your deductibles in a savings account. You may consider keeping the amount in your emergency savings account.
Preparing your finances for a natural disaster is also a good time to take pictures of your car and of each room in your house, so you'll have a point of reference in case you experience property loss or damage. According to Frailich, it's ideal to update these photos once a year, or at least whenever you complete a renovation or make a large purchase. Backing up your images—as well as entire computers and mobile phones for that matter—onto the cloud will allow you to save critical documents that go where you go in case hardware gets damaged.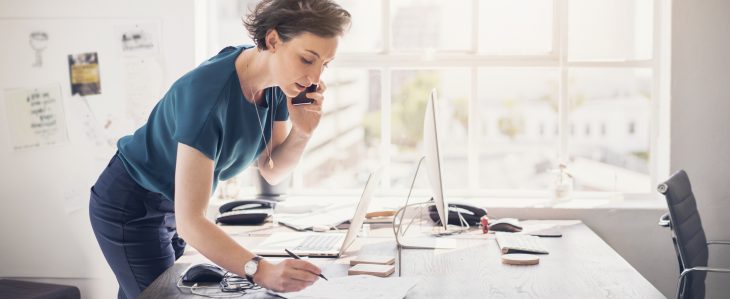 3. Prepare multiple survival kits—for you and your finances
From Jahangir's experience of having to quickly evacuate his home, he learned the importance of putting together a "get out of Dodge" bag you could grab if you had limited time to flee. He suggests that the evacuation bag may contain the following:
Checkbook
Your at-home cash cushion
Credit cards
Clothing staples
Toiletries
For pet owners: pet food and collars
You may also consider including any over-the-counter medicine or prescription medications you might need.
Another way to help prepare your finances for a natural disaster is to consider creating what FEMA calls an Emergency Financial First Aid Kit for use after an emergency. In the event of an emergency of any scale, you'll want all of your important personal and financial paperwork accessible in one place during the recovery period. To keep it safe, you may consider storing this information in a fireproof and waterproof box, a safe or a bank safe deposit box.
The kit could include:
Household identification documents, including information about each member of your household, such as original birth certificates, Social Security cards, passports and proof of pet ownership.
Financial and legal documentation, such as your mortgage or real estate deeds of trust, lease agreement, utility bills, account information for all of your credit cards, vehicle registration and retirement account statements.
Medical information, including your insurance card, physicians' names, immunization records and prescriptions.
Service provider contact information for your mortgage representative, insurance agent, attorney, financial advisor and household service providers.
4. Be ready to deploy your recovery options
The days and weeks after a disaster can be chaotic, but the more organized you are during this time, the better, Frailich says. By reviewing the proper steps in advance, and having the essential information on hand, you can prepare your finances for a natural disaster effectively and efficiently.
One of the most essential steps is to be prepared to call your insurer to discuss your coverage and review the reimbursements you're entitled to for your personal property. "Take full advantage of the insurance you pay for," Frailich says.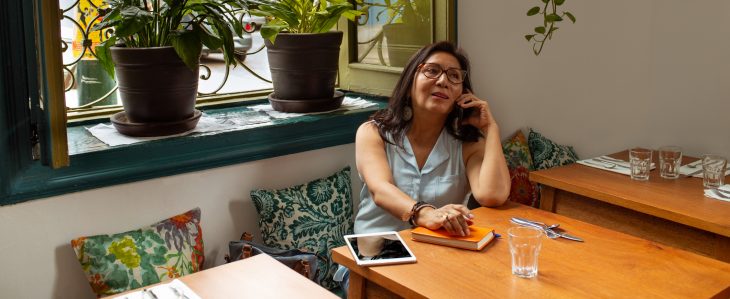 Disaster claims may take longer than other kinds of claims to process, and the amount of time can vary based on how quickly you contact and respond to your insurer, says Frailich. The same goes for any federal, state or local disaster assistance. In the event of a natural disaster, remember to keep records of phone conversations—jotting down who you speak to as well as dates and times—and save all email communications when filing for claims in case you need to reference them later.
When you're considering how to be financially prepared for a natural disaster, know that fraud is an unfortunate side effect of disasters. Protect your finances by being vigilant about credit card scams, such as callers posing as contractors, insurers or disaster assistance agencies who will try to talk you into giving them your credit card information. Remember to check your credit report regularly for any fraudulent activity.
"If you're socking away money every month, you'll be prepared for that rough patch—and while it may be unpleasant, it won't be a huge financial stressor or lead to credit card debt."
Find fiscal calm before the storm
Thinking about how to be financially prepared for a natural disaster can be scary. Creating a plan that works can offer peace of mind before a disaster happens, and it can help you manage the recovery process in the event of an emergency. To do this, it's important to understand your cash flow—what's coming in versus what's going out.
"Know your monthly expenses inside and out," Frailich says. For him it also includes living below your means for a time, if necessary, so you may have the ability to save enough to get through a rough patch down the road.
So, don't wait to prepare your finances for a natural disaster. Start taking stock of your resources—savings, insurance and emergency supplies—before an emergency occurs. You'll be more likely to preserve your assets, ease stress and manage a difficult situation.