How to Plan a Vacation Without Going Into Debt
Estimate trip costs, save regularly and enjoy your next vacay without the stress of debt.
A break from the daily grind, sleeping late, exotic foods, breathtaking views and plenty of material for your social media accounts are just some of the reasons you may be counting down the days to your next vacation. You're probably less excited about the financial hangover that hits once you've returned to reality and realize you've racked up debt in addition to riveting memories. If you plan ahead, there are a lot of ways to avoid going into debt on vacation so you can enjoy your time away to the fullest and skip the post-vacation blues.
While you may be focused on your travel itinerary as you vacation prep, creating a savings plan in advance of your trip can be an effective way to plan a vacation without going into debt. Follow this step-by-step guide as a way to avoid vacation debt and still get the most out of your time away:
1. Estimate your trip costs
In order to plan a vacation without going into debt, you'll need to know how much to save up in advance. Getting an accurate sense of how much your trip will cost may require some research on your part.
"You need to add up four main expenses per day: nightly accommodation, meal spending, daily transportation and activities. Calculate an average cost per day of these," says Jen Avery, co-founder of Thrifty Nomads, a budget travel website she manages with her husband.
You can estimate the cost for your nightly accommodations by scoping out the places where you'd like to stay (you'll find a wide range of costs across hotels, hostels and vacation rentals). It may be more difficult to finalize where you'll be eating and adventuring ahead of time—especially if you like to make choices on the fly when vacationing—but you can reference travel blogs for the average cost of restaurants and activities in your travel destination as a way to avoid going into debt on vacation. If you prefer hard copy or are looking for nightly reading before your vacation, travel guidebooks can be a good source of this information.
If you'll be taking an all-inclusive vacation, estimating your trip costs can be a lot simpler. But in order to plan a vacation without going into debt, you'll need to confirm exactly what is covered in your fee and what may come with an additional expense (think excursions or specialty meals).
"When in doubt, always overestimate rather than underestimate, and be realistic in your estimates," Avery says. "It's also wise to leave some wiggle room for unexpected costs, treats and souvenirs that may catch your eye during the trip."
2. Create a monthly savings goal
Once you've determined how much your trip should cost, one of the key ways to avoid vacation debt is to save up methodically. Create a final savings goal for yourself, and put money away at regularly scheduled intervals, like every paycheck or every month. You could consider opening an online savings account for your vacation fund so you're less tempted to spend it on another financial goal or discretionary spending. Automating your savings with direct deposit can also help you build your vacation fund on autopilot.
If you already have your vacation marked on the calendar (is it here yet?), divide your estimated vacation cost by the number of months you have between now and your trip. If you're planning on spending $3,600 for a vacation that's 12 months away, for example, target saving $300 per month (or $150 per paycheck if you average two each month).
If you don't have a specific travel date in mind but are still looking for ways to avoid going into debt on vacation, review your budget to determine where you can trim spending to sock away funds for your vacation instead. Look for easy ways to save on everyday expenses by identifying extras you can live without (even if it's for the short term) like dining out, premium cable packages, unused subscriptions or a fancy coffee habit every morning before work. You can then use these funds from your budget to plan a vacation without going into debt.
"You need to add up four main expenses per day: nightly accommodation, meal spending, daily transportation and activities. Calculate an average cost per day of these."
3. Find ways to earn more money
While Avery and her husband try to reduce unnecessary spending as one of their ways to avoid going into debt on vacation, they also focus on earning more money through side hustles you can do while working full time.
One tactic that could be easy to squeeze into your already packed schedule is selling things you're not using or that you don't want anymore. "Most people have even a few unused items they can part with," Avery says.
Avery and her husband have also identified other ways to earn money for vacation funds. "This can be done by getting side jobs," she says, "partaking in the sharing economy or renting your home."
4. Be flexible
Another way to avoid vacation debt is having some flexibility in your travel plans.
"My travel savings strategy is to travel during the off-season," says Debra Schroeder, founder of the website Traveling Well For Less. Off-seasons are usually the less popular time to visit when a destination's weather is not as good. Crowds tend to thin at these times, however, and prices for accommodations and airfare are often not as expensive.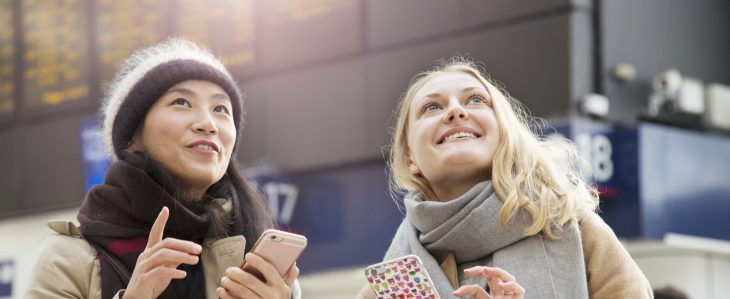 "I also have a bucket list of places I want to visit but their order isn't set in stone," she says. "So if the airlines are offering cheap flights to a country that's number 20 on my list, that's our next trip."
If you're not set on the duration of your trip, taking just a weekend getaway could be an opportunity to travel on a budget.
5. Stay motivated
Focusing on your savings goal to plan a vacation without going into debt can be hard work. That's why it's important to find ways to motivate yourself—especially if your vacation is still far out.
Avery recommends following blogs and social media accounts of travelers you admire or destinations you hope to visit to surround yourself with incentives to stick to your vacation savings plan. Seeing travel photos and stories from people who are going to the same places you'll soon visit can be exciting and help lessen the sting of saving and making sacrifices.
"Each time you turn down a coffee or a meal out, think about what you'll gain on your trip instead," Avery says.
You might also track the progress you're making on your savings goal by regularly checking on your balance. Seeing those funds add up can be encouraging and may entice you to save even more as a way to avoid vacation debt.
Enjoy your vacation
Congratulations! You've saved up and it's time to enjoy your vacation. Before you go, remember one of the final ways to avoid going into debt on vacation: "While you're on vacation, try not to spend more than normal" or what you've budgeted for your trip, Schroeder says. "That's how people get into trouble. They go out to expensive restaurants that they never would at home because they're on vacation. That's a recipe for financial ruin and not relaxation."
However, if you can estimate your vacation budget, come up with a savings plan and stick to it, there's no need to worry. You really can find ways to avoid vacation debt.
"If you really want to make that trip, you can," Avery says. "The lifelong memories and travel experiences will be worth it."