Happy Birthday to You! How to Create a Meaningful Birthday on Your Budget
It's your birthday! Whether you want to go big, be modest or keep frugal, these ideas will help you create a meaningful birthday celebration.
Marc Andre's 40th birthday is one he'll always remember. The personal finance blogger at Vital Dollar celebrated the milestone with a five-day vacation to a state park that was on his bucket list. Andre's favorite memory? Conquering a steep waterfall hike with breathtaking views.
"It was definitely one of the highlights of the trip," Andre says of this fond birthday memory he shared with his wife.
How should I celebrate my birthday, you ask? Outdoor adventure is just one exciting way to celebrate your birthday as an adult, but what you choose to do on your big day should be as unique as you are. Some people prefer big get-togethers with family and friends. For others, skydiving out of a plane may be what it takes to create a meaningful birthday. Don't want to make a big fuss? Your perfect birthday might be as simple as meeting up with your best friend at a local brewery.
Whether this birthday is a big milestone, you're craving a good old birthday party like when you were a kid or you want to go simple and straightforward, there are ways to approach your birthday spending to make sure it fits within your budget and doesn't detract from your financial goals.
As you make your birthday plans, consider if you're gravitating toward a birthday splurge, a modest celebration or a frugal festivity. Then use this birthday guide for budgeting tips and inspiration on how to celebrate a birthday you'll never forget. If you already have plans for this year or not enough time to prepare for the celebration you have in mind, it's never too soon to start thinking about next year.
How to use this birthday guide:
Not sure how much you want to spend? Review each section to help you pick the right type of celebration and make it fit within your budget.
Think you know your birthday style? Skip right to that section!
The big birthday splurge: Spend with confidence
Maybe you've had a great year or you just feel like making this birthday an extra special one. Before you create a meaningful birthday with a big splurge, it's important to ensure you have room in your budget. Start by making sure you're on track for your long-term financial goals, such as paying off debt and saving for retirement, says Sean Messier, an associate editor at Credit Card Insider.

"My birthday spending is entirely dependent on my current financial state," Messier says. "I'm never going to splurge if I'm not absolutely confident I can do so."
Before deciding to create a meaningful birthday with a splurge, Messier also checks that he's covered on any big upcoming expenses that could conflict with his birthday spend (think quarterly taxes or lump sum car insurance payments). It's important that he knows he has enough money to pay for his celebration without going into debt, he explains.
Once he knew his budget could accommodate a birthday splurge, Messier used money from a work bonus to book a condo for two nights in Montreal and score concert tickets. He created a meaningful birthday celebration by going with friends, which also saved him money since they chipped in on the costs.
"My birthday spending is entirely dependent on my current financial state. I'm never going to splurge if I'm not absolutely confident I can do so."
A win-win, says Messier, is to "plan a birthday that's exciting enough that other people will be willing to commit some of their own cash to it."
There are other ways to make a big spend have less of an impact on your budget. One way is to plan the thing you want to do on your birthday well in advance. "We planned ahead and set aside money throughout the year," says Andre, the adventurer who planned the hiking trip.
He also saved money by doing a road trip to the destination instead of flying and going off-season. "Our main activity on the trip was hiking, so overall it was a very affordable vacation."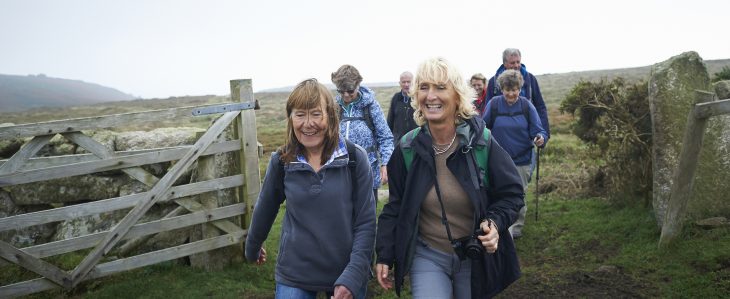 Andre suggests balancing out your birthday splurge with more modest parties other years. "My typical birthday celebration is just a simple dinner with my wife and kids," he says. "But I enjoy it because I get to be with the people I love."
Looking for indulgent ways to celebrate your birthday as an adult? Consider these suggestions:
Hire a personal chef to cook for you and your friends: "You don't need to worry about dinner, and your guests will enjoy a personalized menu crafted to your taste," says Jay Warra, founder of Walletero.com, a personal finance site.
Buy VIP tickets for your favorite artist: Concert tickets with the best seats or backstage passes are awesome, but expensive. Steffa Mantilla, personal finance blogger at Money Tamer, tracked when tickets for her concert of choice went on sale and put aside money from each paycheck in preparation. "I splurged on backstage passes for my favorite band for a special birthday, and it was well worth it," she says.
Go to the theater: Financial advisor James Taylor suggests you go see that long-awaited play or musical. "Seats are available months in advance," Taylor says. "So I look at what shows are in production the month of my birthday and budget to buy tickets."
The modest birthday treat: Good fun on a budget
Want to treat yourself to something special but have other financial goals you want to keep on track? A modest birthday endeavor with a reasonable budget is one way to go.
There are ways to celebrate your birthday with a budget you consider to be modest if you're strategic about it, says Jen Smith, a personal finance blogger for Modern Frugality. She suggests setting up monthly automatic transfers from your checking account to your savings account at least four to six months out from your special day. That way, when you wake up on your birthday, you know you have the funds set aside for your treat.
If Smith hadn't planned almost a year in advance, her short birthday cruise wouldn't have become a reality.
"I was 38 weeks pregnant for my 30th birthday," Smith says, "so I wanted to make my 31st birthday extra special." She adds that a modest birthday was necessary given the costs her family added to their budget with their new addition.
She and her husband signed up for a credit card rewards program and leveraged an introductory bonus offer, which covered half of the cruise and moved the trip from their splurge to modest spending category. Smith suggests that if you're looking for things to do on your birthday with a tighter budget, you should shop for discounts and deals to trim costs.
She also recommends being flexible on timing. You might be able to get a great deal on a modest experiential gift before or after your actual birthday because of sales or seasonal deals. Your goal is to create a meaningful birthday—which you can still do if you celebrate it on a different day.
There are ways to celebrate your birthday with a budget you consider to be modest if you're strategic about it.
Consider these suggestions for things to do on your birthday without breaking the bank:
Face your fears: Taylor suggests checking an item off your bucket list that could be modest in cost but give you a lot in terms of satisfaction. "Good examples of this are to go skydiving or bungee jumping," he says.
Host a fancy cocktail party: "Host a cocktail night where you and your friends experiment with new drinks that you make yourselves," Taylor says. "You can get a cocktail set and all the necessary drinks for under $100."
Go camping: "You can make a weekend out of your birthday by going camping with a group of friends," says Joshua Hastings, blogger at Money Life Wax. Camping can be less expensive than other kinds of trips, especially if you split the cost of food, campground fees and any gear.
The frugal but fabulous: When cutting back isn't boring
Even if your spending and savings are already committed to other priorities, it doesn't mean you can't have fun on your birthday. There are all sorts of free and low-cost ways to celebrate your birthday.
If you have a discretionary budget set aside to buy things beyond your basic needs, you might want to put a percentage of it toward something to do on your birthday, says Warra of Walletero.com. You can even look for ways to increase your earnings to have more room in that birthday budget by taking on extra work via a side hustle you can do while working full time.
Remember that it's your birthday and oftentimes people will be eager to help you celebrate by treating you.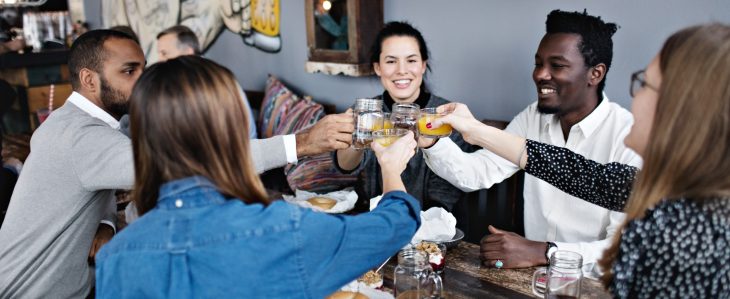 Hastings had his favorite birthday celebration when he turned 30. His top priority that year was paying down his student loan debt, so he opted for cost-effective festivities with his family.
"I knew my family would want to go out for dinner, so I let them take me," Hastings says. "We went to a local Mexican restaurant that has become our family go-to place, and we followed that up with board games at my brother's house," Hastings says.
Warra believes that how you create a meaningful birthday should align with your financial values, just like any other discretionary expenses. Warra prefers to funnel his money toward saving for retirement and building his net worth, so he often celebrates frugally.
"One of the most fun birthday celebrations I had was picnicking in the park potluck-style with friends and family," he explains.
Just because you're being frugal doesn't mean you can't find an extravagant thing to do on your birthday. Taylor suggests signing up with online house- or pet-sitting services, where you might be able to stay in vacation homes during the off-season or take care of someone's pet in another city. That way you can travel without having to pay for accommodations—and maybe even get paid to do it.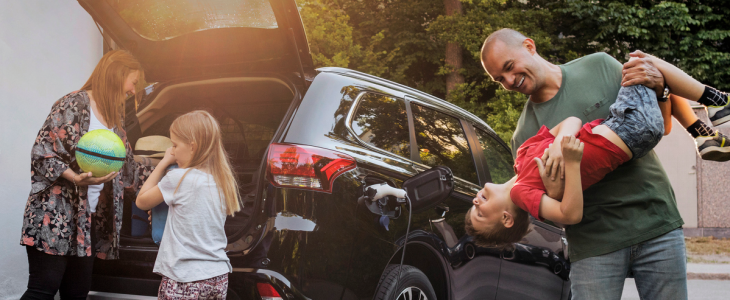 Chloe Skupnick, a copywriter, put her creative cap on when she traded her skills for a night at a bed and breakfast for her birthday. "I traded accommodations for writing marketing copy, cooked at the bed and breakfast and spent less than $10 on entertainment," Skupnick says.
Even if you choose not to barter for your birthday, you can still acknowledge your big day for less. Consider these suggestions for frugal but fun ways to celebrate your birthday:
Organize a game night: "Have your guests dust off their old board games for a night of group fun at your place," Warra suggests.
Host a wine tasting party: "You can ask each of your friends to bring a bottle of their favorite wine," Warra says. "Add some cheese, dip and crackers for an easy, low-cost party."
Enjoy local cultural venues: Often the best times are right under your nose. "My favorite birthday party was at the local natural history museum," Mantilla says. Some museums even hold events where they are open late, she adds.
Celebrate without guilt
However you choose to celebrate this year, doing so in a way that takes your budget and financial goals into account will make you better able to enjoy your birthday and look back fondly on the memories you made.
"A sense of guilt and remorse can follow in the weeks after your birthday because of how much money you spent. This can lead to having to pinch every cent for the following month," Taylor says. "Not having to do this is a birthday treat in itself."
Once it's over and all the confetti is cleaned up, hold yourself over by thinking about ways to celebrate your birthday next year.
Enjoy your special day!