Don't Forget These 8 Costs When Buying a Home
If you're planning to buy a home, be prepared for these often unexpected expenses.
Buying a home is a little like playing a game of chess. It takes a certain amount of strategy to negotiate an offer, and there are lots of moves you have to make before you can officially become a homeowner. Having a plan can make it easier to score a real estate checkmate.
Part of that plan should include carefully tallying up the costs beforehand. Running into unexpected expenses when buying a home could easily derail your homebuying dreams.
"Budgeting homebuying costs is certainly one of the hardest challenges," says Artur Muller, founder and CEO of AMLUXE Realty, a luxury real estate brokerage located in Lighthouse Point, Florida. "Most first-time homebuyers think that they only have to come up with the down payment, and that's absolutely wrong."
While your down payment is certainly important, it's not the only thing you'll be spending on (or saving for). Getting mentally—and financially—prepared for unexpected expenses when buying a home can help you avoid any snags along the way.
With that in mind, don't forget these costs when buying a home:
1. Earnest money
If you're a first-time buyer, earnest money may be one of the first unexpected homebuying expenses you encounter. This is a good faith deposit made after your initial offer is accepted.
Cedric Stewart, team leader of Entourage Residential Group at Keller Williams Capital Properties in Rockville, Maryland, says the general rule of thumb for earnest money is 1 percent of the sales price. In hot markets, however, that may not cut it.
"Listing agents and sellers may expect between 3 and 5 percent in earnest money to show that a buyer is serious," Stewart says.
If you're not sure how much earnest money to offer, it may be better to err on the side of caution and budget a higher amount. If you end up needing less earnest money, you can hold the extra in reserve to pay for other unexpected homebuying expenses.
"Most first-time homebuyers think that they only have to come up with the down payment, and that's absolutely wrong."
2. Appraisal fee
Before your lender can approve your mortgage, they'll need a professional appraisal showing how much the home is worth. As the buyer, you're responsible for paying the appraiser's fee. This adds to the tally of unexpected homebuying expenses.
"Expect to budget between $300 and $700 for an appraisal, depending on the size and complexity of the property," says Romana King, real estate expert and content manager for Zolo, a property listing website.
In most cases, you'll only pay the appraisal fee once, but if the home doesn't appraise at a high enough value to satisfy the lender, you may need to get a second opinion. Don't forget these costs when buying a home if you think additional appraisals may be needed.
3. Inspection fees
Although an inspection is not required, it's a good idea to have one. Similar to the appraisal, you'll bear the cost yourself, so this fee should be on your list of expenses not to forget when buying a home. Every homebuyer should consider at least two types of inspections, King says.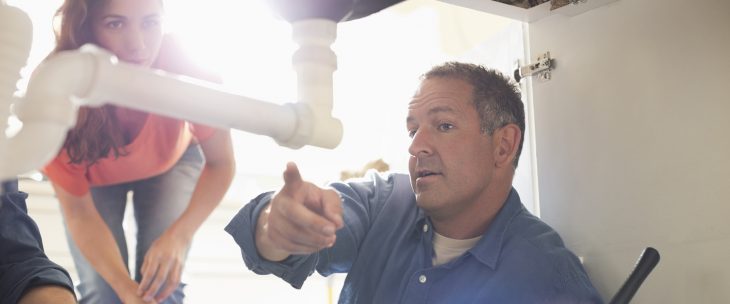 The first is a standard home inspection. An inspector assesses the overall condition of the home you want to buy—including the roof, wiring and the heating and air conditioning system—to make sure everything is in good working order. The average home inspection cost $327 as of February 2019, according to HomeAdvisor.
You may also want to have a separate inspection for termites. This has its own fee, so don't forget these costs when buying a home.
"A termite inspection can provide insight into past damage that could compromise the home's foundation or structure," King says.
On average, a termite inspection that is part of real estate closing costs may add another $65 to $100 to your budget, according to CostHelper, Inc. That could be money well-spent if you want to avoid fixing major damage, which can lead to costly and unexpected expenses when buying a home.
4. Closing costs
While having to pay closing costs may come as no surprise, the amount you have to pay can easily be one of the largest unexpected expenses when buying a home. More than 50 percent of homebuyers say closing costs caught them off guard, according to a ClosingCorp survey.
Muller, of AMLUXE Realty, says closing costs are typically around 3 percent of the purchase price, but you may not have to pay that much out-of-pocket.
More than 50 percent of homebuyers say closing costs caught them off guard.
"You can ask the seller to offer a credit toward closing costs," Muller says. Essentially, the seller credits you a certain amount of money, which is added to the sales price. When you buy the home, the difference—between that higher sales price and decreased closing costs—is credited to you at closing, meaning less money you have to outlay. The closing costs are effectively financed into your mortgage.
The amount of seller credit may be limited based on the type of mortgage. According to The Mortgage Reports, the maximum credit allowed for conventional loans is 9 percent of the sales price depending on your down payment amount. With Federal Housing Administration (FHA) and U.S. Department of Agriculture (USDA) loans, the cap is set at 6 percent. It drops to 4 percent for loans from the U.S. Department of Veterans Affairs (VA).
5. Moving expenses
Once you've sealed the deal and the home is yours, the next step is moving your stuff from your old home to your new. While you may be anticipating a move, the cost may take you by surprise and is an expense not to forget when buying a home.
Muller says budgeting for a move depends on several factors. "Are you using a moving company?" he says. "How much furniture do you have? How far will it need to be moved? These are all important questions to ask."
You should be ready to do some comparison shopping to find the best rates on hiring professional movers or renting a moving truck if you plan to handle the move on your own. Don't forget to factor in the cost of renting a storage unit if that's something you'll need as you make the transition to your new place.
6. Utilities
You'll need basics like electricity and running water at your new home, and you may want extras like cable TV or Internet service. Don't forget these costs when buying a home.
Stewart, with Keller Williams Capital Properties, says homebuyers should be aware that they may have to pay deposits for utilities if they're establishing services for the first time. If you have poor credit, some companies may require a larger deposit, so plan ahead for these unexpected homebuying expenses.
To avoid any service interruptions, remember to have your services transferred into your name on or before the day of closing, even if you aren't moving in right away. Sellers are not obligated to leave these services on, so you need to plan ahead to make sure you're not spending a dark first night in your new home.
7. Furniture and household items
You may think you have everything you need to set up house but inevitably, there are going to be things you'll need to buy. You might need a new microwave or other appliances if the seller decided not to leave them behind. Then there are smaller things like blinds, new light bulbs or extra cleaning supplies.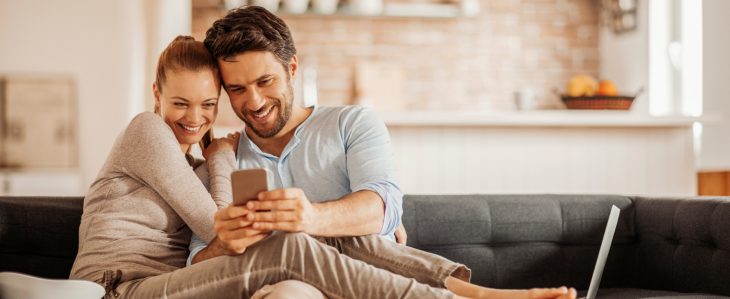 These are all important expenses not to forget when buying a home. You should also consider the costs of adding personal touches.
"One joy of moving into a new place is getting to decorate it and make it your own space," King, of Zolo, says. But if you're starting from scratch and buying new, the costs can quickly escalate.
Using a cash back rewards incentive could help you save on home purchases. Nevertheless, you still have to be smart about how you use them.
"Using a credit card and not paying the balance in full isn't a good strategy if you're paying a high interest rate," King says.
8. Upgrades and repairs
One final category of expenses not to forget when buying a home is renovations and repairs.
An inspection can catch major flaws such as a leaky roof, but it doesn't account for livability, says Aaron Norris, vice president of The Norris Group, a real estate investment firm located in Riverside, California.
"Making something a home is a different story," Norris says, and the amount you budget for physical improvements or repairs largely hinges on the condition of the home.
"Even if a home is brand new, I always assume there will be at least $5,000 worth of upgrades to make certain it's right," he adds.
Plan ahead and don't forget these costs when buying a home
With so many unexpected homebuying expenses, it may be helpful to open an online savings account as you're creating your homebuying budget. From there, you can figure out how much you'll need to set aside each month to ensure you're ready for homeownership and able to make your real estate checkmate move. The more prepared you are to pay for unexpected expenses when buying a home, the better it will be for your bottom line.