6 Ways to Plan a Luxury Vacation on a Budget
You don't need to be a celebrity to enjoy luxury travel. These savings tips can help.
If you frequently read travel or lifestyle media, you may have noticed the Maldives are all the rage. Makes sense—the Maldives seem tantalizing: pristine waters, five-star accommodations and a masseuse at your beck and call.
You may have also noticed something else about traveling to the Maldives: It's not cheap.
"The average cost of a week in the Maldives—complete with water bungalows—is easily $10,000 to $20,000," says Courtnie Nichols, a travel agent with five years of experience booking travel and events and as founder of TravelBash, an agency that focuses on destination weddings and luxury travel.
While regulation changes in the country now allow for some budget accommodations, Nichols says they are extremely limited. Additionally, since the Maldives are not known for budget travel, there may be major trade-offs if you try to do a luxury vacation there for less.
Specifically, the Maldives—an Islamic nation—adhere to religious laws outside of the luxury resort islands. That means visitors who choose alternatives to luxury travel will need to adhere to these laws, which include no alcohol, no pork and no public displays of affection. Women are also barred from wearing bathing suits outside of the resort islands. In other words, if you're looking for the magazine-like experience of a luxury vacation in the Maldives, you'll likely have to pay for the resorts.
If the Maldives are out of your price range, don't worry. The good news is you can still plan a luxury vacation on a budget. Think of it as a Maldives-like experience without the sticker shock.
Here are some tips on how to have a luxury vacation for less:
1. Choose lesser known locations with similar atmospheres
"Most of the time, people are just looking to have the experience of staying in water bungalows, being pampered and gazing into the sunset with their partner beside them," Nichols says.
She believes you can plan a luxury vacation on a budget and have this experience of a lifetime without having to take a plane halfway across the world. Nichols says Central and South America have options with a Maldives feel and are a good choice for those wondering how to have a luxury vacation for less.
"Panama is home to some pretty nice resorts that have fewer crowds, untouched beaches and over-the-water bungalows," she says. Riviera Maya, in Mexico, may also have some less expensive options for all-inclusive resorts and yes, even water bungalows.
The key, according to Nichols, is to do a little bit more research and avoid areas that have a lot of hype surrounding them. If you really want to know the industry secrets for how to have a luxury vacation for less, Nichols suggests enrolling in programs that offer educational resources and can help you find the best travel locations based on your budget. Industry magazines and websites specifically for travel agents may also help you plan a luxury vacation on a budget.
"There are so many places to discover and experience, I love the idea of finding new gems," adds Quincy Davis, a professional surfer who travels frequently for surfing trips and photoshoots. "I am more about the place than looking for something super luxurious," she says. "I love anywhere in the Caribbean."
2. Visit during the off-season
Visiting locations during the off-season—meaning when the weather may not be perfect—is also a great way to plan a luxury vacation on a budget. For example, you may run the risk of dealing with a hurricane if you book a cruise for October, in which case they have alternative routes and backup plans, but you may also find some good cruise promotions at cheaper prices.
The good news is it doesn't need to be as dramatic as planning a trip in hurricane season. Sometimes a tip for luxury travel on a budget is as simple as visiting a cold-weather location in winter instead of during its busy summer months. Or vice versa.
Just note that peak seasons and off-seasons vary around the world. But this information is readily available, Nichols says.
"There are several ways to get more information about a location's peak travel seasons," she says. "Some suggestions would be to follow the travel section of U.S. news sites, searching for the destination of your choice online, following travel bloggers, visiting travel board websites or visiting the U.S. Department of State website."
3. Book during promotional periods
If your heart is set on that cruise, and in the prime season no less, don't lose all hope of planning a luxury vacation on a budget. If you book a cruise during a cruise line's peak promotional season, which is typically early in the year, you may be able to snag a deal. This is the time of year when cruise lines slash prices because there aren't as many people taking vacations.
According to a leading cruise review site, the prime season for discounts is called Wave Season, and it takes place January through March.
Cruise lines book close to 40 percent of their cabins during this time, according to the Miami Herald. Think Black Friday or Cyber Monday for cruise vacations. During this time, cruisers can get free upgrades, value-ads like complimentary drink packages and fare discounts.
If you prefer to plan a luxury vacation on a budget and stay on land, find when promotions tend to run for your destination or desired hotel.
If you're on a longer trip with multiple destinations and are comfortable with the plan-as-you-go approach, you could even find deals on your accommodations by booking last-minute. Davis, for example, says she has found deals by booking a hotel the day she needs the reservation.
The prime season for cruise discounts is called Wave Season, and it takes place January through March.
4. Join a loyalty program
You can't discuss tips for luxury travel on a budget without talking about "travel hacking" your vacation. Travel hacking usually refers to using points—like those you receive from loyalty programs or by using branded credit cards—for free airfare, travel upgrades, access to airport lounges and hotel stays. While you can also use these points for other things, such as dining on a budget or gift cards, travel hackers often reserve them for big ticket travel expenses like airfare and lodging.
There are a number of websites dedicated to the art and science of traveling using points and, if you know what you're doing, you can save thousands of dollars when you plan a luxury vacation on a budget. Many of the articles on these sites also focus on how to have a luxury vacation for less.
If you're considering tips for luxury travel on a budget, don't overlook the power of your debit card when you're spending on travel prep or during the trip itself. Discover Cashback Debit, for example, allows you to earn 1% cash back on up to $3,000 in monthly debit card purchases.1 Earning while you spend can go a long way toward helping you plan a luxury vacation on a budget.
Why should credit cards have all the fun?
Now you can earn cash back with your debit card.
Additionally, if there is a brand of hotels you really love, Nichols suggests joining its loyalty program to get access to discounts. As a loyalty member, you'll earn points for stays that you can later redeem for free nights. You can often get upgrades as soon as you join and exclusive access to flash sales via email.
There is one caveat when using points. When figuring out how to have a luxury vacation for less by using points, you may need to be flexible with your travel dates. Flash sales on hotels are temporary and sometimes airlines only have specific dates available for rewards travel.
"Panama is home to some pretty nice resorts that have fewer crowds, untouched beaches and over-the-water bungalows."
5. Join a house-sitting network
While some people plan a luxury vacation on a budget by redeeming points, you can also choose to get free accommodations by becoming a house sitter.
That's what Amy Rutherford and her husband decided to do back in 2014 when they retired from the traditional workforce. Their plan was to travel the world, but they didn't necessarily want to spend a lot of money doing it. That's when they started devouring content about how to travel for less.
Through their research, they discovered that they could join a network of house sitters who work all over the world. The idea was appealing, especially because this would also allow them to experience places as a local rather than as a tourist.
"Our very first sit was a dream and we were hooked," says Rutherford, who is the founder with her husband of GoWithLess, a blog about frugal living and budget traveling. "The home was stunning and owned by an interior designer with two of the cutest and loving labs."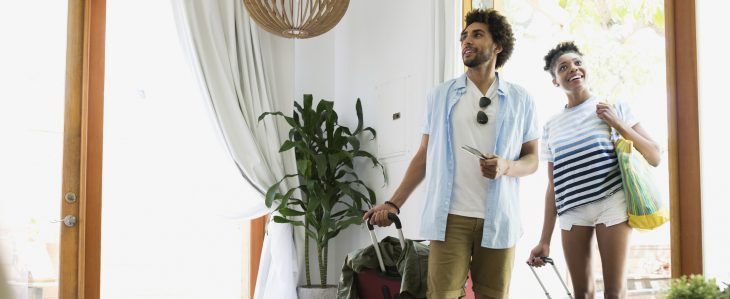 Since then, they've stayed in several multimillion dollar homes in luxury spots all over the country.
If house-sitting is a form of travel that's up your alley, Rutherford suggests signing up. It can cost roughly $120 a year, and you can either go anywhere in the world or choose to stick to a specific region.
"After the membership fee is paid, there is no money exchanged. We don't pay the owners, they don't pay us," she says.
She says the best jobs are very competitive, but offers a tip for luxury travel on a budget for aspiring house sitters: "To build up our resume and our references, we took on several local sits."
6. Get help from a pro
If you've tried implementing all of the tips for luxury travel on a budget but still aren't getting very far, then your next option is to get help from a travel agent.
"An agent has connections to suppliers in specific destinations that can put you at an advantage," Nichols says. "Their job is to create the luxury you want at the right price."
According to Travel Market Report, consumers report that travel agents save them an average of $452 per trip plus four hours of travel planning.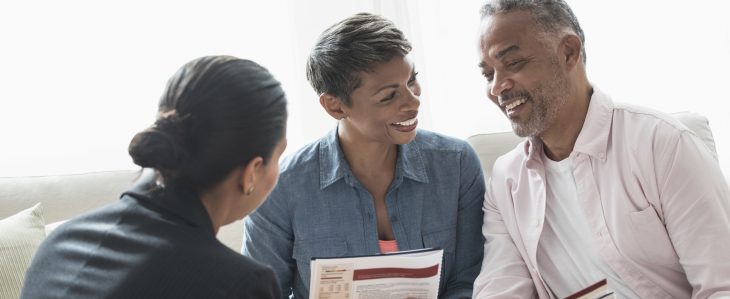 Nichols also shares one of the lesser known tips for luxury travel on a budget: By getting on a travel agent's email newsletter, you can learn of exclusive sales that can be accessed through the agent's connections.
Travel doesn't need to be expensive
If you're flipping through travel magazines, you may be inclined to believe that luxury travel is reserved for the rich and famous. The truth is you can get a luxury experience for far less by implementing some of these tips while you plan your next vacation and by finding your own definition of luxury travel.
For Davis, the professional surfer, a luxury vacation is "to go somewhere beautiful and stay in a small open cottage that is walking distance to the beach," she says.
"I love to be active on vacations, either surfing, swimming, yoga or just long beach walks in the morning with a cup of coffee," she adds. "That is an ideal vacation to me."