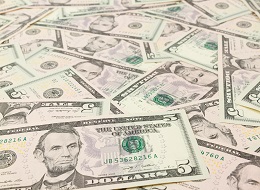 Savings accounts have come a long way in the past twenty years. It was not too long ago when you had to go into a bank to make deposits and withdrawals. Nowadays, you can open a savings account online and enjoy many potential benefits.
1. You can actually earn interest.
When the Federal Reserve lowered interest rates to zero, many banks dropped their savings account interest rates to 0.01%. That is the lowest possible rate a bank can pay you and still say you earn interest.
You do not have to accept close to zero-percent interest on your savings though. While the national average savings account interest rate is 0.06% as of November 2015 according to the FDIC, many banks offer savings account interest rates that are far higher. Consider shopping around for the best rate.
2. Not all savings accounts charge monthly fees.
Many banks charge you a monthly fee unless you keep a high minimum balance. With savings account interest rates so low, that fee can easily eat up any interest you earn on your savings. With a no monthly fee savings account you do not need to worry about that happening.
3. You can still access your money whenever you want.
Sometimes the unexpected occurs and you need to use some of your savings. Being able to access your savings when you need to is the main advantage of having savings or an emergency fund.
With an online savings account, your money is available when you need it.
You should note that there are limitations on the types and number of transactions for a savings account. You may be charged an excessive withdrawal fee if you exceed the savings account transaction limitations.
4. You can set up automatic deposits to steadily build your savings.
Making saving money a habit is hard but it does not have to be. You can take your willpower out of the equation by setting up weekly or monthly deposits from your checking account into a savings account.
The amounts don't have to be large. Over time the deposits add up and every day you are earning interest on the money in your savings account.
Not all savings accounts are the same. Take time to shop around for a good interest rate. Once you open a savings account online, you can start earning interest towards your savings goals right away.
Discover Bank, Member FDIC