The Roth Individual Retirement Account
Avoid future taxes on your retirement funds with a Roth IRA.
A Roth IRA allows you to avoid future taxation of your retirement funds by making nondeductible contributions now. Contributions for the 2016 tax year can be made up to and including the April 2017 tax-filing deadline. This includes contributions made to Discover Roth IRA CDs, which offer guaranteed rates, flexible terms, and FDIC insurance up to the maximum amount allowed by law.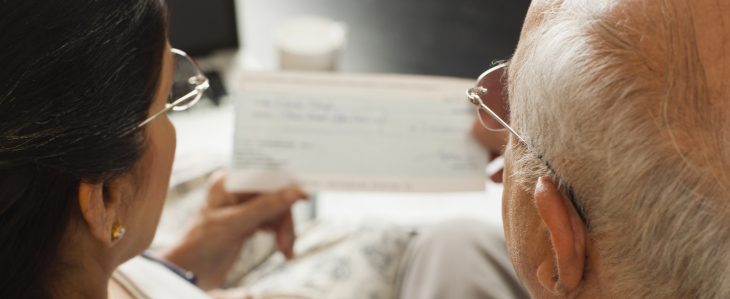 Rules of the Roth IRA
The following is a partial summary of the rules for Roth IRAs:
Contributions to a Roth IRA are nondeductible regardless of your income level or participation in an employer-sponsored retirement plan.
Contributions are limited to $5,500 a year for the 2016 tax year. Investors aged 50 and older can make an additional $1,000 "catch up" contribution annually.
Income thresholds, such as your modified adjusted gross income (MAGIs), determine whether you are eligible for a Roth IRA. Your MAGI is your income before any deductions are taken out.
For the 2016 tax year, single taxpayers with (MAGIs) between $118,000 and $133,000, and married couples filing jointly with MAGIs between $186,000 and $196,000 are eligible for a partial contribution. Taxpayers earning less than these thresholds may make the full contribution. Those earning more are not eligible.
Qualified distributions are tax free. To qualify, you must have maintained a Roth IRA for five years (which begins when the Roth is opened) and:
Be at least 59 1/2 years old
Withdraw up to $10,000 (lifetime limit) and use the money for a first-time home purchase, or
Become permanently disabled
Conversion of a Traditional IRA to a Roth IRA
If you have a Traditional IRA and your contributions were not tax deductible, investment earnings and capital gains will be taxed but contributions will not. The withdrawal from your Traditional IRA will count as income but will not affect your eligibility for the Roth conversion.
If you have a Traditional IRA that has declined in value you may want to consider whether converting to a Roth IRA is appropriate given your situation. You would pay taxes on a smaller amount now than you would have paid several years ago when the contribution was originally made.
Because IRA rules are complex, ask your financial advisor about the IRA strategy that's best for you. Even if you decide not to convert assets to a Discover Roth IRA CD, you may determine that it makes sense to contribute to a Discover Traditional IRA CD instead.

Discover
In addition to offering IRA CDs to help you grow your retirement savings, Discover also offers an Online Savings Account to help you with your short-term savings goals and a full range of CDs to help you save for the future. Open an account online in minutes or call our 24-hour U.S.-based Customer Service at 1-800-347-7000.