Make Saving for Retirement a Reality
Get tips to help you start—and keep—saving for retirement.
Whether you're just starting your first job or only a few years from finishing your career, it's important to know how to start saving for retirement. Early retirement planning is best, of course, but if you learn how to budget your money, you can plan and put away savings for your future at any time.
How to start saving for retirement
There are many ways to save, and they all center on two key principles:
Start saving.
Keep saving.
That sounds simple, but because it's even easier not to save, many folks put off getting started on their retirement savings.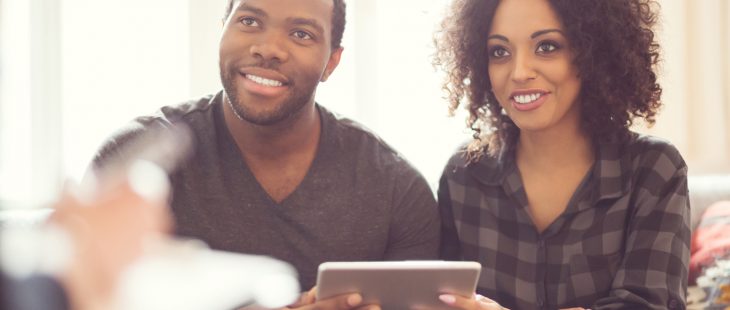 Practical tips to make saving for retirement a reality
Start saving as soon as you can. If you make saving a habit early, you are more likely to stick with it over time. Also, the earlier you start, the more your savings can build over time.
Put your savings into interest-bearing accounts with compound interest. This will allow you to build your retirement savings faster because you'll earn interest on the amount you have contributed as well as the interest you have earned in prior periods.
Add to your savings regularly. If possible, set up salary direct deposits so that some amount of money is taken from each paycheck to go into savings. If you never see this amount in your take-home pay, you're less likely to spend it.
If you can manage it, put your maximum allowed amount into your 401(k) or IRA each year. You may be eligible for tax savings tied to the amount you save.

Take full advantage of your company's matching contributions to your 401(k). Some companies may match 3% to 5% of any contributions you make. You could be leaving money on the table if you don't take advantage of your company's 401(k) match.
Use pre-tax benefits that your company offers: health care savings accounts, dependent care support, transportation benefits, tuition aid and others. This can lower your tax liability so you have a little more money left over at tax time.
If you have a windfall, like an inheritance or a tax refund, put some of that money into savings. When you have a salary increase, give your salary direct deposit a raise too.
Learn how to budget your money. Include your retirement savings as one of your regular "expenses," just like your mortgage or rent and utilities, and then be sure to pay it each month.
Don't steal from your savings. When you withdraw funds from a savings account, you're missing out on the compounding interest you'll get on those funds in the future. If this is a tax-deferred retirement account, you may also have to pay an early withdrawal penalty on top of the tax you'll have to pay the IRS.
As you begin your early retirement planning, set savings goals and track your progress against the goals. If you're not making the progress you want, make adjustments to your financial lifestyle to get on track.
Remember: Anyone can learn how to start saving for retirement. Once you know how, start saving and keep saving. When you do finally retire, you'll be very happy that you took these steps earlier in your career.