How to Eat on a Budget While Traveling (Hint: Ask the Locals)
Just because you're traveling on a budget doesn't mean you can't enjoy the local cuisine.
Your first buttery taste of a perfectly flaky Parisian croissant, the way a rich Italian hot chocolate melts in your mouth, the best Indian daal of your life—food memories are often the longest lasting. And for good reason. Tasting new cuisines is a key reason so many travelers love exploring the globe. But it's not always easy to dine well and eat on a budget while traveling. The secret may be to act less like a tourist and more like a local.
Get into the [local] zone
A surefire way to save money on food while you travel is to venture outside the tourist zone. Jessica van Dop DeJesus learned this lesson early and has used it with continued success. As a major in the U.S. Marine Corps Reserve living abroad, she made friends in many countries. She grew to love traveling then and still does. Now, whenever she's headed to a new destination she asks friends who live there to recommend eateries outside the city centers, where tourists usually flock. Not only do the neighborhood restaurants she discovers that way serve less expensive and, almost invariably, great food, they also provide a refreshing change of atmosphere.
"Usually the spaces are a bit more quaint," says DeJesus, who left active duty in 2009 and has been writing a blog called The Dining Traveler since 2012. "It's less noisy than when you're dining with a bunch of tourists."
Don't underestimate the spoken word
Word of mouth is another effective way to eat on a budget while traveling and find out where the locals flock when they dine out, says Erik Wolf, executive director of the World Food Travel Association, a nonprofit that promotes the food tourism industry. Three of Wolf's most interesting trips took him to Sweden, Spain and Ecuador, where he made a point to ask hotel employees and other locals where they eat. "I was able to find some real gems," he says.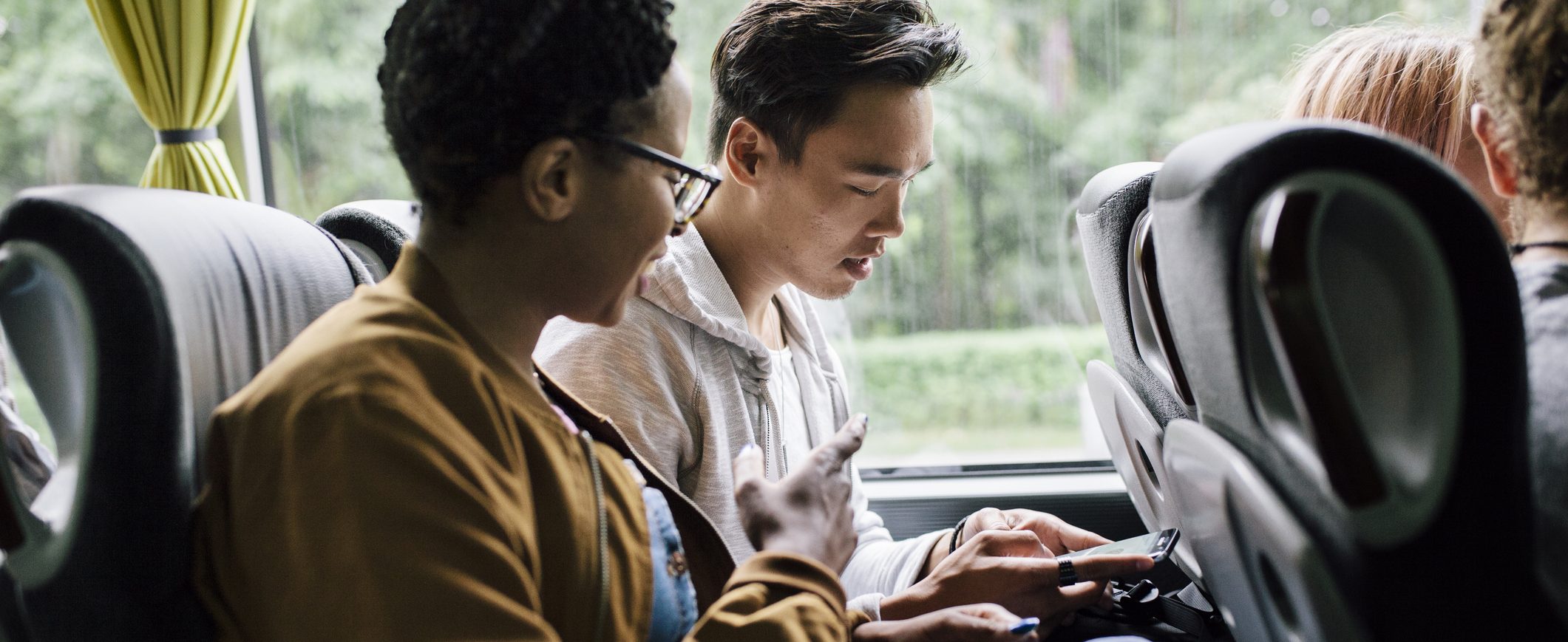 Baristas, bartenders and passengers on local buses and trains are among the favorite sources for dining tips for Sarah Schlichter, senior editor of SmarterTravel, an online travel guide that is a subsidiary of TripAdvisor. On the other hand, she says the hotel concierge isn't always the best guide to eating on a budget while traveling.
"Sometimes they'll give you good recommendations, but a lot of times they kind of have their standard places they recommend that are tourist-friendly," Schlichter says.
Make local reviews your friend
Besides talking directly to residents to find the can't-miss restaurants where you can eat on a budget while traveling, you can check out websites like Eater, which has links to microsites sharing restaurant reviews from local patrons around the globe. There's also apps like ChefsFeed, which lets you in on where some of the world's best chefs like to dine when they're not at their own restaurants, Wolf says.
If you can read more than one language, try using the "all languages" option when you check out restaurant reviews on sites like Yelp or TripAdvisor. DeJesus and her husband, who speak five languages between them, will often read the tips in the local language of their travel destination for true insider insights. Even if you don't speak the local language, you can still benefit from local reviews by pasting them into an app like Google Translate, DeJesus says.
Get in a travel mindset
Along with tapping locals for dining tips and exploring neighborhood restaurants, another secret to eating on a budget while traveling is having an attitude of adventure and flexibility. Carry that mindset with you and follow these 10 tips to save money on food while you travel:
Rethink your definition of fine dining. The idea that great dining automatically means gourmet food and expensive wine is "old school," Wolf says. "You don't need to spend a lot of money to have a great meal."
Have lunch instead of dinner at your splurge restaurant. If you're trying to save money on food while you travel, note that lunch menus tend to have lower prices, often for just slightly smaller portions than the same dishes you find on the dinner menu.
Opt for cafes over more formal restaurants. "A lot of times cafes will have cheaper food than higher-end restaurants," Wolf says. Going the cafe route will go a long way toward eating on a budget while traveling.
Grab some groceries. Visit a local supermarket or farmers market to pick up the ingredients for a simple picnic meal to take to a park.
Eat light and share. Ordering an appetizer in place of an entree, or splitting one entree between two people, is another good way to save money on food while you travel.
Taste some tax-free home cooking. If you sign up for a peer-to-peer dining program like Traveling Spoon or BonAppetour—or get invited to the home of a newfound friend in your travel destination—you won't pay any taxes or service charges on your meal, Wolf says.
Eat on the street. It's a fun way to eat on a budget while traveling, but be careful where you grab a bite. "Street food is very affordable and very local, but you do, of course, want to take safety precautions," Schlichter says. "I always make sure I'm going to a stall that's really busy, with a high turnover of the food so it's not sitting around."
Be water wise. Instead of buying bottled water at a souvenir shop, it's more economical to get it at a local grocery store, Schlichter suggests.
Rent a kitchen. Choose lodging that comes with a kitchen, such as a vacation rental or hostel. That way you can save money on food while you travel by cooking some of your own meals.
Keep snacks in your pack. Carry something to nibble on—like fruit, nuts or a baguette—when you go out on a tour or excursion. You'll be able to eat on a budget when you break for a restaurant meal because you're not starving.
Eating on a budget while traveling can be a challenge, but if you dine and shop like a local, you can find some great bargains—and often the best bites around.