4 Benefits of a Money Market Account
Can a bank account have super powers? See for yourself with a money market account.
By now you're probably familiar with how to use trusty checking and savings accounts. While necessary for day-to-day banking, you might be seeking financial products that can do more to help grow your savings while still providing easy access to your funds. Sound about right? Then you might consider the benefits of money market accounts as part of your overall financial strategy.
When sizing up the advantages of money market accounts, imagine a kind of savings vehicle with the potential to out-earn the interest found with traditional savings accounts. While there are similarities between these two accounts, there are also important differences. The amount required to open money market accounts, for example, is usually higher than a typical savings account.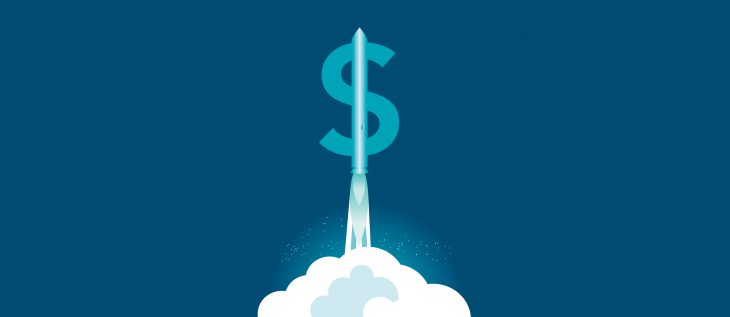 Money market accounts don't necessarily generate the highest returns in a low interest rate environment or in comparison to the stock market. Even so, there are plenty of advantages of money market accounts, including the ease of access to your account* and the way your money is protected.
Below are a few more money market superpowers, as well as some pointers from financial experts Randy Becker and Andrew Denney. They highlight several benefits of money market accounts that can make them a superior option if you are looking for a safe place to park your funds:
1. It may be insured and secured
Unlike money invested in stocks and bonds or other investment vehicles, the funds in a money market account carry lower risk. If you open a money market account with an institution insured by the FDIC, you can rest easy knowing that if the institution fails, you will be protected by FDIC insurance to the maximum allowed by law. One of the benefits of a money market account is that it's a "very safe way to get good returns," says Denney, founder and CEO of Prosperity Financial Group, an investment advisory firm.
2. It comes with familiar account benefits
The benefits of money market accounts may include account perks you receive on the familiar checking or savings account, like access via checks, debit cards, ATMs and online banking.*
While this might seem run-of-the-mill, Becker, who owns Becker Retirement Group, gave a real-world example where those checks, for example, are especially handy.
One of the benefits of a money market account, he says, comes with the sale of a family home. When individuals buy or sell big-ticket items such as a house, the seller usually has to pay taxes on profits from the transaction. To ease this potentially painful encounter with the tax man, Becker says the seller can proactively estimate any capital gains taxes on the sale, and park that amount in a money market account where it will earn interest. This is a key benefit of a money market account because when tax time comes, you "can simply write a check when the IRS wants the money," Becker says.
3. It is usually easy to access
With no maturity date, one of the main benefits of a money market account is its liquidity, Denney says. This comes in handy if you want to set up an account that earns interest and where the cash is accessed easily, like an emergency fund, or, if you're lucky, a splurge fund. The advantages of money market accounts make a difference when you need to tap into your funds to pay for that unexpected auto repair or a spontaneous weekend getaway. In these instances, you can typically write a check, withdraw from an ATM or transfer money online.* It's important to know that all money market accounts come with transaction limitations, though, so check in with your financial institution to make sure you understand your monthly limits.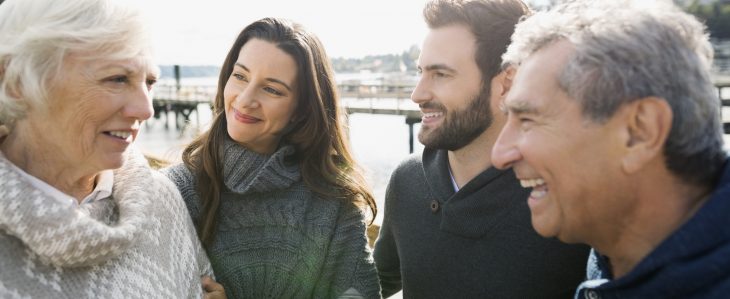 4. It could return superior interest rates
One of the advantages of money market accounts is your ability to earn more interest than you would on a checking account, Becker says.
Despite the fact that most yields are currently small, Denney anticipates they will grow because the Federal Reserve is expected to continue to raise interest rates. He believes there may be three or four hikes in 2017 of about 0.25 percent.
"So, for the money market accounts that are specifically tied toward short-term interest rates," he says, "as the Fed raises rates, money market yields will rise."
Bonus tip: Always do your homework
While there are advantages of money market accounts, Becker suggests that you shop around to find the best rates before you sign on the dotted line. They vary by institution, so a little homework can go a long way if you hope to reap better rewards and maximize the benefits of a money market account. When you are looking, make sure to hunt for accounts with good customer service and no hidden fees.
"Do the research and legwork as if you're trying to save a few bucks at the grocery store with coupons," he says. "Going shopping for rates means more when we're talking about big dollars."