Budgeting During Tough Times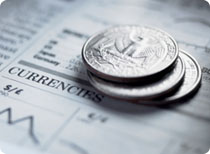 Budgeting and saving are always in style, regardless of the economy.
But if you want to recession-proof your finances, there are a few simple budgeting tools you can use that are very effective. At the top of the list: Know what you spend.
"Good budgeting requires the concurrent use of some type of financial tracking system," says Steve Martin, president of Martin Wealth Management and a financial planner based in Ft. Collins, CO. That's because budgeting is all about comparing what's coming in with what's going out, and how closely that tracks to your projected income and expenses.
"Estimating your income and expenses is useless unless you know how close you come to your estimates," Martin notes.
If you're way off - and are spending more than you earn - you have to cut expenses or figure out a way to raise your income so that your numbers are more in balance.
To help figure it out, Martin suggests using an electronic tracking system such as Microsoft Money, Quicken, Quicken Online, Mint.com, Mvelopes.com or other online budgeting software. Other options include using a paper system or your own spreadsheet—"for those who really want to do a lot of work," says Martin.
The most important part: Writing it down. Be sure to keep track of every cent you spend.
Construct a Smarter Budget
"A budget should encompass an entire income and each category would be assigned a specific dollar amount that can be used," says Velda Eugenias, founder and chief executive officer of Eugenias Advisory Group in Gadsden, Ala. "You have a category for taxes, insurance, food, clothing, eating out, gifts and everything possible that you use the money for. If you say you will spend $6,000 [per year] in food then that means each month you can only spend $500 on food. So if you splurge one month you cut back the next month."
Eugenias says many consumers will benefit by using automatic payments to pay for fixed bills such as the mortgage, though she discourages clients' use of automatic payment for credit card bills and other bills that vary on a monthly basis. She also encourages clients to take advantage of bank deposits, funds that are deducted periodically from paychecks and placed in checking, savings or high yield money market accounts.
"This takes more of the emotional decision-making out of the process on a monthly basis," Eugenias says. "If the budget has been set up and everything is occurring regularly, then you have less money to spend on 'mindless' items."
Follow Top Budgeting Tips
If comparing your income to your expenses isn't giving you the budgeting results you're looking for, try these tips to kick your budget into gear:
Get personally involved with your money. It's hard to earn, particularly in a recession. So it's even more important that you watch your pennies and understand where your cash is going.
Distinguish between your wants and your needs. Think about every purchase no matter how small, and make sure it's necessary. If you don't need to buy it immediately, you may not need it at all.
Learn to appreciate deferred gratification. If you think you "need" something, wait a week or two to be really sure you aren't making an impulsive buy. This will also give you time to shop around to see if you can find it for less online or if you can use a coupon to save more on the purchase.
Make a spending pact. Eugenias suggests you make a pact with your spouse, partner, parent or friend that neither of you will make any purchases over "X" dollars without consulting with each other—this gives you time to consider whether you really need the item. The dollar amount of the pact will vary, based upon your financial situation or the type of purchase. Be careful not to set the dollar amount so high that it exceeds what you typically spend anyway and defeats the purpose of the pact.
Direct-deposit your savings. The easiest way to save is to have money deducted from your pay before your check is issued. Martin suggests putting away as much as possible through company-sponsored plans, like a 401(k). Then, ask your human resources or benefits manager if you can have some of your pay direct-deposited into a high yield account in an institution other than your primary bank.

Discover Bank's AutoSavers Plan makes it possible to deposit small amounts of money into a high yield money market account weekly, bi-weekly or monthly. Funds are transferred directly out of your checking account into your money market account. Call Customer Service toll-free 1-800-347-7000 for details.
Don't buy without a plan for payment. If you've planned for your purchase, it's fine to use your credit card to get cash back or other rewards. But if you're mindlessly blowing money, you could quickly get out of sync with your budget.
Save for an Emergency
After you've tracked your expenses for a while, set up a budget and followed it, you should set aside some of your savings into an emergency fund. This is cash that you'll use to help you get by in the event of a job loss, death, divorce or other calamity. It's not a Christmas club account or the account to tap for a vacation or special gifts.
Most financial experts suggest you put away enough cash to fund your basic living expenses (food, mortgage or rent, transportation, childcare and utilities) for at least three to six months.
"You need enough cash-equivalent investments for a sufficient emergency fund, and you also keep any money you know you will be spending in the next five years in very safe investments," Martin says. He recommends putting emergency-fund cash into savings accounts, money market accounts or certificates of deposit.
Discover Bank offers many products such as money market accounts, certificates of deposit, and IRA certificates of deposit to assist customers with their budgeting goals. Many of these accounts can be opened conveniently online at DiscoverBank.com or by calling our toll-free 24-hour Customer Service at 1-800-347-7000.
Back to Saving Solutions
Back to Top