Partners in Life and Money: When to Open a Joint Checking Account
If you're considering a joint checking account, ask yourself—and your partner—these 5 questions.
Ah, l'amour! When you're part of a couple, it seems inevitable that you and your partner would do everything as one. You live together, eat together, Netflix together. So it's just natural that your money should likewise mingle, right? Not so fast. Deciding when to open a joint checking account is a serious decision that can have complex emotional, financial and even legal ramifications.
If you're wondering when to consider a joint checking account, it's really about you and your partner's financial goals and money management preferences. Regardless of the timing, it's important to be fully aware of the benefits and drawbacks of sharing finances. Understanding how combining finances with your significant other would work will help you make the best decision for yourself as part of a couple and as an individual, too.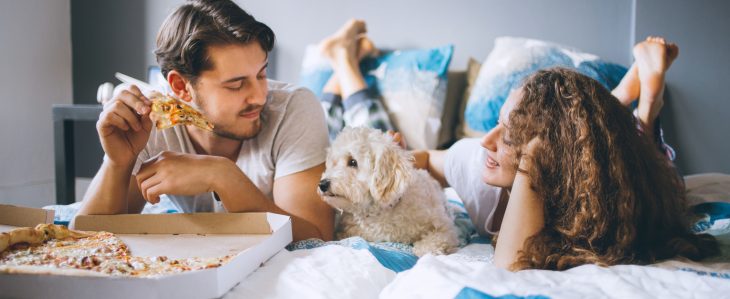 If the question "should we open a joint account?" keeps finding its way into your conversations, here are some essential points to consider:
1. Would we benefit from a financial partnership?
In general, most financial experts answer the question "should we open a joint account?" with a resounding… yes.
"Joint accounts are a great idea for a like-minded couple that wants to simplify their finances," says Tom Drake, personal finance expert and founder of Canadian Finance Blog. "Whether it's paying bills or enjoying dinner and a movie, having a joint account allows spouses to work as a team with their money."
Rob Carrick, a personal finance columnist for Canada's largest newspaper, The Globe and Mail, underscores how a joint checking account can solidify a partnership.
"I endorse joint accounts all the way," Carrick says. "I just think it simplifies life greatly when couples are paying all the bills from the same source and they're not arguing, 'You cover this and I'll cover that bill,' with no one having any idea about where the money is going and each person is kind of working in their own little silo."
Han Chang, co-founder of InvestmentZen, an investment service run out of San Francisco, agrees.
"A joint checking account makes running the household much easier and equitable," he says, "and forces good financial communication." Speaking of communication…
2. Are we good communicators?
If you're deciding when to open a joint checking account, Chang's point is an important one: If both members of a couple aren't willing to talk honestly about money, then a joint checking account could be a bust for their relationship.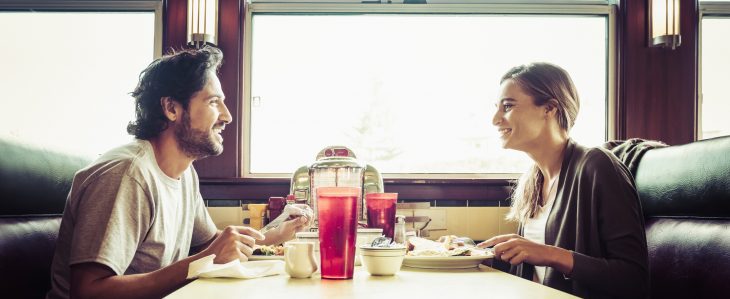 "Communication is the main key when taking on a joint checking account," says David Bakke, a regular contributor to the personal financial blog Money Crashers. He points out that open dialogue is the only way to set parameters for managing a shared account. If you and your partner are discussing when to consider a joint checking account, chat about which expenses the account will cover and how much each individual can take out of the account. A recurring and regularly scheduled time to talk finances and discuss the joint checking account—maybe over a nice dinner out, to make it more fun—can eliminate the potential for miscommunication, misunderstandings or missed bills.
3. How will we manage the account?
When to open a joint checking account? After you and your partner establish ground rules and agree on how the joint checking account is to be used. You may be tempted to skip this step, but it could help prevent not-so-fun disputes down the road.
"Ideally there's a list of the bills that are paid through the account as well as when and how much each person contributes," Chang says. "More importantly, at the very least a joint account forces you to create a budget for the bills that are paid through the shared account."
Bakke and Chang believe that to solidify your financial fellowship each partner should take turns paying the bills.
"That way, both people know what it's like to handle monthly finances," Chang says.
When you're considering opening a joint checking account, decide each person's responsibilities and how you will handle situations that may arise, like overdrafts or debts. Joint accounts could come with some risks relating to debt collection, liens, judgments or garnishments that can affect both account holders, even if only one person's financial situation has led to such actions.
"In case of overages, there should be a good solution to who helps fund the account if the budget gets exceeded," Chang says. "Also, make sure to decide beforehand what to do with the leftover funds every month. Ideally, the amount contributed is greater than the expenses, so you'll need to figure out how to handle the extra."
"Joint accounts are a great idea for a like-minded couple that wants to simplify their finances."
4. What kind of joint account do we need?
When to consider a joint checking account may depend on many factors, but one reason to consider such an account is to ensure a partner has easy access to cash in the event one predeceases the other. Drake, the personal finance expert, notes that even if you include your spouse in your will, "in the short term they could be locked out of the account and unable to access funds at an already difficult time."
That's why some people use a "joint tenants with rights of survivorship" account. This type of account ensures that each person has equal access to the money, even if one person dies.
But be warned: While a "joint tenant" account has the aforementioned benefits, the account could be subject to debt collection, regardless of which account holder accrued the debt.
5. Will sharing finances cause conflict?
Like anything, there are pitfalls to consider before opening a joint checking account. Sharing a pot of money can cause friction in a relationship if you each have different spending habits and priorities.
"If one is a saver, but the other is a spender, not only will it lead to financial problems, but it will also lead to resentment between the couple," Drake says. "With people getting married later in life, not surprisingly these locked-in lifestyles and spending habits are leading more couples to consider not getting a joint checking account."
Still, laying out ground rules if you're discussing when to open a joint checking account can go far to minimizing possible problems.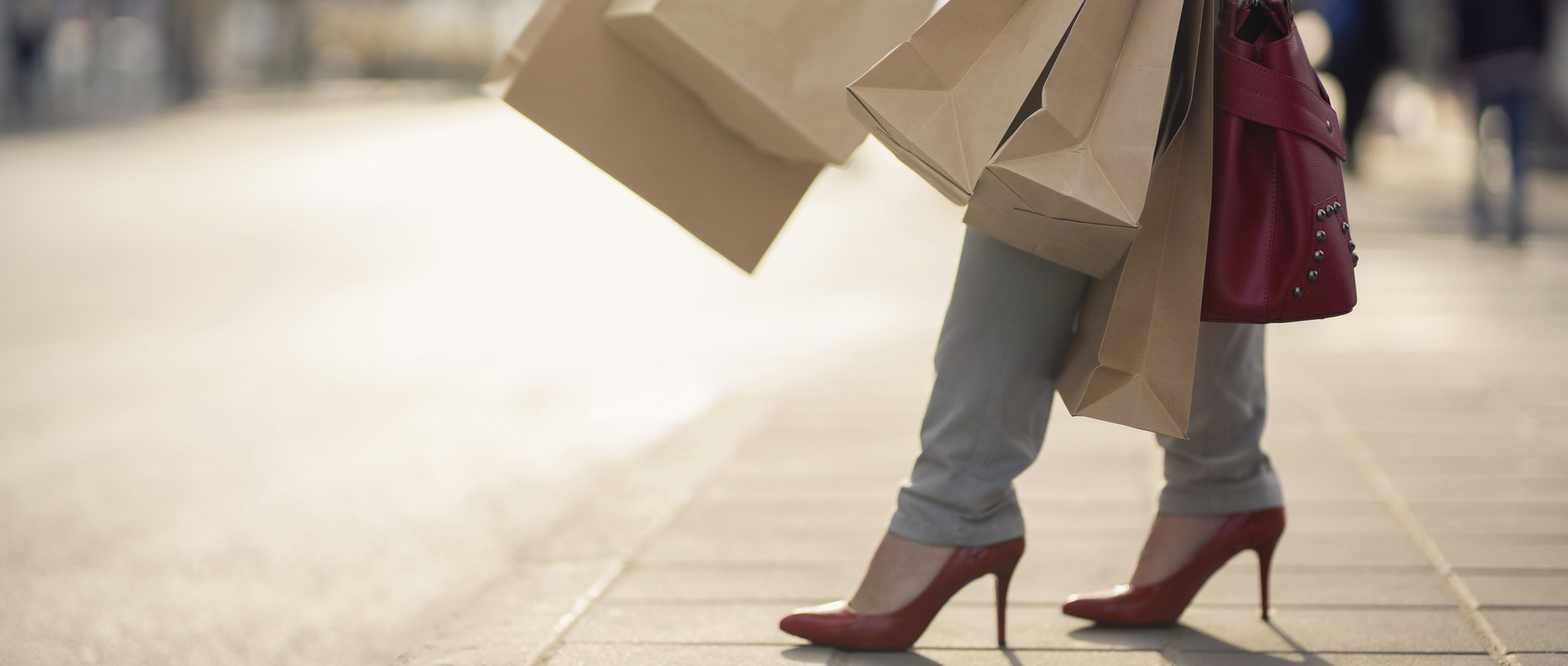 The benefits of maintaining separate accounts
The answer to the question "should we open a joint account?" may depend on whether or not you and your spouse have individual accounts that are yours and yours alone. Keeping a separate checking account could be a way to prevent the possible drawbacks of a joint checking account.
"I think each spouse needs a discretionary account in their own name," says Carrick, the columnist. "Not everything has to be cycled through the household or the family account."
Partners should agree on how much goes into their discretionary accounts, he adds, versus how much they put into the joint checking account.
Knowing the questions to keep top-of-mind if you're discussing when to consider a joint checking account can help you and your partner decide if it's the right financial move. If it is, addressing these questions and having open dialogue can help alleviate potential problems before they arise. It's also a good way to ensure you have the best possible partnership in love and money.