6 Warning Signs That You Need a New Job
Data show that a good economy is helping workers leave their jobs for more money.
According to The Wall Street Journal, career experts used to tell people to stick to one job as long as possible, even if there was a down economy. The idea was that if you were planning on finding a new job at some point and had a history of job hopping, employers might have considered you unreliable.
The Journal reported this in 2004. Fast forward to the present, and more recent data suggest the opposite may be true. The 2017 Q3 Workforce Vitality Report from ADP, a payroll processor, found that among full-time workers, job switchers saw an earnings increase by an average of 4.9 percent. Job holders lagged behind at 4.3 percent. A similar ADP report from the first quarter of 2017 found that a better economy is giving workers more leverage, meaning they feel more comfortable leaving a job and negotiating a salary increase.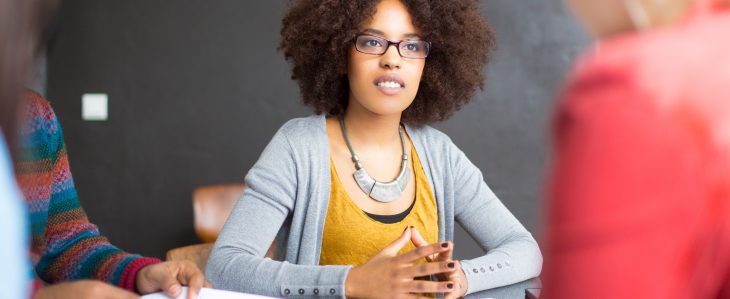 This significantly changes the career game. Now that switching jobs won't necessarily hurt you, it's crucial to discuss ways you know it's time to quit your job.
Here are six warning signs you need a new job:
1. You haven't seen a raise in two years
According to another ADP survey, there is a sweet spot for trading in your current gig for a new opportunity. The survey found that individuals who leave a company after at least two years, but before five years, get the highest salary increases at a new job.
Individuals who try to switch jobs after working five years at the same company won't see as much of an increase as those who leave between the three- to five-year mark (this, the survey found, is when employees get the greatest salary bump). The longer you stay past five years, the less of an increase you'll see, the ADP survey found. More experience often means you'll have higher pay at your current job, so you're less likely to see as much of a pay bump if you leave.
2. The company is having money problems
One surefire warning sign that you need a new job? "If your paycheck suddenly starts becoming irregular," says Sandy Smith, a senior certified human resources professional with seven years of experience working in corporate human resources. It's a clear indication of cash flow issues within the company, she adds.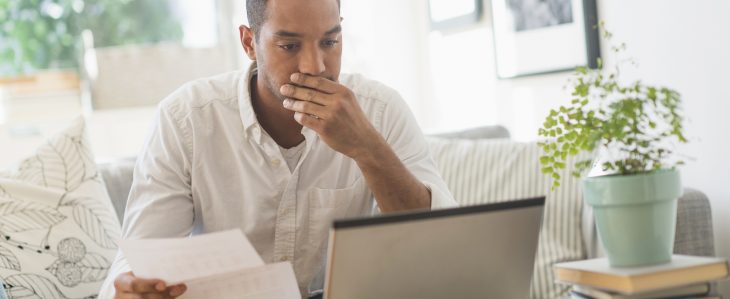 Smith, who is also the founder of the personal finance blog Yes, I Am Cheap, says this is one of the major signs it's time to change jobs.
"Saving money by not paying employees is the death knell of a company on its last legs," she says, "and you should immediately jump ship."
If your employer is starting to cut benefits or lay people off, Smith suggests that it might be a warning sign you need a new job and time to financially prepare for a job transition. While one layoff or cut may not be definite signs it's time to change jobs just yet, Smith says to keep an eye on it.
"Layoff after layoff indicates a serious issue, and you should never take for granted that your job is safe," she says.
"Saving money by not paying employees is the death knell of a company on its last legs, and you should immediately jump ship."
3. You're stagnant
Going as far as you can go with a company is one of the ways you know it's time to quit your job.
"If you are upwardly mobile but you have no opportunity for advancement within the company, it might just be time to move," Smith says.
And because you alone are in charge of your career, it's essential to be proactive, Smith says. That means you can't wait for your manager to give you a promotion or tell you when there's no promotion anywhere in the foreseeable future.
So, if you find yourself lacking mobility, it may be a warning sign you need a new job, and finding a new employer could be the best way to advance. Smith also points out that taking a new job in this scenario will likely allow you to increase your earning potential as well.
4. You're not busy
It can be difficult to identify the signs it's time to change jobs. A slow day here and there may feel kind of nice, sure, but not having enough to do at your job could actually be an indication that it's time to move on, Smith says. She knows from experience. She has not only seen people let go as a result of inactivity, but was also laid off herself when her position was no longer needed.
"Every job has cycles, but if you find yourself twiddling your thumbs day in and out for months, your position might just not be needed," she says. "It's only a matter of time before your manager realizes it and your head count is cut."
Her advice if you experience this warning sign you need a new job? Take action. Either find ways to become useful by volunteering for projects or helping your co-workers with their load, or take it as one of the ways you know it's time to quit your job.
5. You are not feeling fulfilled
Sometimes deciding whether or not to change jobs has more to do with fulfillment than money. According to a 2016 global report by LinkedIn, 74 percent of job candidates want a job where they feel like their work has a sense of purpose. If that need for fulfillment isn't being met, it may be one of the ways you know it's time to quit your job.
While there were several factors that contributed to Tara Falcone's decision to leave her well-paying job, a lack of purpose was one of them. When she started her own investment firm in 2016, ReisUP LLC, she was seeking more personal and professional satisfaction.
Before going out on her own, Falcone spent four years working as an investment analyst on Wall Street. She enjoyed what she did, but she wasn't exactly feeling fulfilled by it. She spent her days helping people who were already wealthy manage their money. Instead, she wanted to help people who came from backgrounds similar to her own attain more wealth.
74 percent of job candidates want a job where they feel like their work has a sense of purpose.
"Coming from a humble, blue-collar background, I yearned to find a way to use the skill set I had acquired on Wall Street to help people like my friends and family."
Even if you identify a lack of fulfillment as a sign it's time to change jobs, leaving a secure paycheck is a difficult decision for anyone, especially when, like Falcone, you're making a pretty hefty sum. Yet, money was not the biggest factor in her decision to leave her job. Ultimately, she valued other things more—like helping an underserved community and having more personal time.
"The money was good, but not good enough to tie me down, nor more than I thought I could ever make doing something else," she explains. "I grew up without money, so I wasn't chasing it. And I knew that a big shiny paycheck would never fulfill me on its own."
6. Your job is negatively affecting you
A final way you know it's time to quit your job: It's negatively affecting your life. Of course, this may look differently to different people. For some, health problems are the warning signs you need a new job. For others, like Falcone, it's when your job starts getting in the way of your personal life.
"My work started negatively affecting the limited time I spent with family," she says. "As an investment analyst, you don't really get true vacation time when the market is open."
Falcone recalled going home for Christmas and still needing to be available for work via phone and email. Eventually, she felt like it became too intrusive.
It's time to find a new job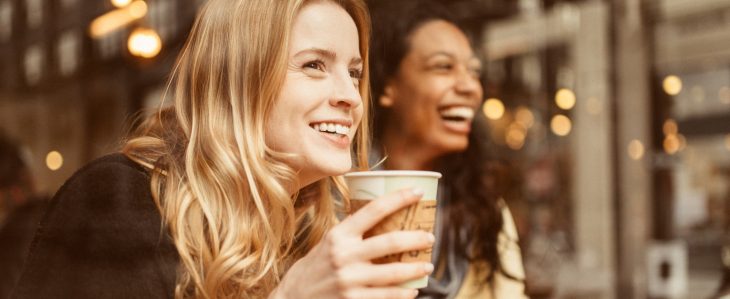 If you see yourself in any of these six scenarios, take them as signs it's time to change jobs. Dust off that resume, get on LinkedIn and start reaching out to your contacts. Now that the job-hopping stigma seems to be a thing of the past, you have far less to worry about should you decide to quit your job and find a new one.