A Mortgage Refinance with Discover comes with a low fixed rate and $0 costs due at closing
Refinance Rates Today

Term Length Options:


Rate Range:

30-Year Fixed Rate

x.xx

% -

x.xx

% APR


20-Year Fixed Rate


x.xx

% -

x.xx

% APR

15-Year Fixed Rate


x.xx

% -

x.xx

% APR


10-Year Fixed Rate

x.xx

% -

x.xx

% APR
Product Terms

Loan Amounts

$35,000-$300,000

Payments

Fixed Monthly Payments

Terms

10, 15, 20 & 30 Years


Application Fees

$0

Origination Fees

$0

Appraisal Fees

$0

Charges at Closing

$0
Discover Home Loans pays all closing costs incurred during the loan process, so that you don't have to bring any cash to your loan closing.
In the event that you decide to pay off your loan balance in full within 36 months after your loan closes, you will be required to reimburse Discover for some of the closing costs that we are paying on your behalf, not to exceed $500.00.
Reimbursable closing costs will include all title fees, recording fees, and mortgage/transfer taxes. If you reside in Connecticut, Minnesota, New York, North Carolina, Oklahoma, or Texas you are not required to reimburse the closing costs.
What you can do with a Mortgage Refinance from Discover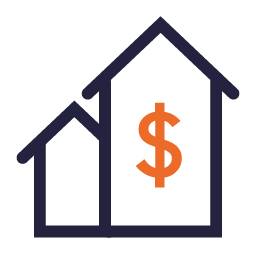 Achieve your financial goals
We may be able to refinance your primary mortgage, a home equity line of credit (HELOC), or an existing home equity loan.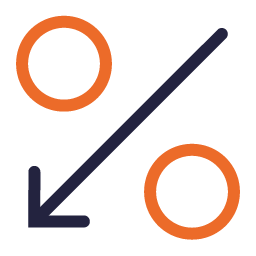 Get a low rate or longer term

Update the terms of your mortgage to take advantage of low fixed refinance rates or change to a new monthly payment.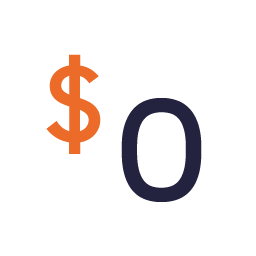 Access cash you need without the fees

With a cash out refinance, you can refinance your existing mortgage and borrow cash from your home equity with $0 application fees, $0 origination fees, $0 appraisal fees, and $0 costs due at closing.

Find the Mortgage Refinance rates you may qualify for
Questions about Mortgage Refinance rates
Main

Your APR is determined using factors like your credit history, loan amount, and the amount of equity you will have in your home after receiving the loan.
Main

Your interest rate is the direct charge for borrowing money.
The APR, however, reflects the entire cost of your mortgage as a yearly rate and includes the interest rate, origination charge, discount points, and other costs such as lender fees, processing costs, documentation fees, prepaid mortgage interest and upfront and monthly mortgage insurance premium. When comparing loans across different lenders, it is best to use the quoted APRs for the same type and term of loan.
Main

A mortgage refinance allows you to obtain a new mortgage loan replacing your current mortgage. At times when mortgage rates are low, you may want to consider a refinance to lower your rate so that you are paying less money over the life of your mortgage. You can also choose to extend or shorten your current loan term with your new loan depending upon your personal goals. You may also be able to take cash out of your equity when you refinance to use for a variety of purposes including home improvement, debt consolidation, or paying for major expenses or purchases. Many conventional refinance lenders charge closing costs when you refinance; however, Discover offers loans with zero application fees and zero cash due at closing.
Main

A cash out refinance is when you take a portion of your home's equity out as cash when refinancing your current mortgage. While a traditional refinance loan will only be for the amount that you owe on your existing mortgage, a cash out refinance loan will increase the amount of the loan, allowing you to both pay off your existing mortgage and take a lump-sum payment in cash for the additional amount of the loan. When mortgage rates are low, a cash out refinance may be advantageous over other types of credit like credit card, personal loans, or HELOCs that have a variable rate.

Cash out refinance loans from Discover have low, fixed rates that won't change over the life of the loan, as well as no cash due at closing.
Main

Start your application online

or give us a call.
Main

Start your application online or give us a call.