Renovating Responsibly: What You Should Know about Homeowner's Insurance, Contractors and DIY Projects

Starting a home improvement project can be an exciting time. However, even the best laid home improvement plans can sometimes be derailed by unanticipated complications and expenses. There are steps you can take to ensure that your family and your home are protected. Embark on a smooth remodel with these renovation tips.
1. Invest in the Right Homeowner's Insurance before Remodeling
Imagine you're planning a big remodel. You're adding extra livable space, refinishing a basement or upgrading your dated kitchen. Great! But before you tear down that first wall, remember this: your project needs to be covered by a homeowner's insurance policy.
An adequate homeowner's policy will protect you against any unforeseen damages.
2. Protect Your Investment
Once the project is complete, you'll need to increase the size of your insurance policy to reflect your home's added value. Unsure about your home's market value? You can find an estimate by reviewing comparable home prices in your area or visiting a website like zillow.com.
3. Consider Renovations that Decrease Long-Term Insurance Fees
Certain remodeling projects, like roof replacements, can actually qualify you for a discount on your current homeowner's insurance. These projects usually involve updating and fireproofing old systems that are considered dangerous. (Examples include updating an old electrical system, installing a new security system or replacing an old roof.)
4. Vet Your Contractor (and their Insurance Policy)
It's essential that your contractor is independently insured. Before signing a contract, ask to speak to your contractor's insurance agent over the phone, and have them provide you with a physical copy of the contractor's Certificate of Insurance, which outlines their policy coverage. Make sure your contractor has the following:
Workers' Compensation Coverage

insures the contractor in the event of any on-the-job injuries. If your contractor lacks workers' compensation coverage, you open yourself up to potential lawsuits. A good policy should cover any medical bills and lost wages. If the terms of the policy are too limited, you could still be held legally responsible. (If you are embarking on a DIY project, you can actually purchase your own workers' compensation insurance. Check your state's workers' compensation laws.)

General Liability Coverage

protects you against any accidental property damage to your home as well as your neighbors' property.

Builder's Risk Insurance

covers damage done to uninstalled appliances, furniture and materials. (Don't splurge on an updated stove and dishwasher only to have them destroyed in an accident!)



5. Consult with an Expert
If you're unsure about which project to tackle first, meeting with an interior designer, realtor or landscape architect can help you determine where to start. Many realtors will meet with you for free and most designers and landscapers have reasonable hourly rates.
6. Plan Ahead and Consider Your Options
It's easy to get swept up in selecting paint colors, luxe fabrics and eye-catching backsplash designs. Just remember to talk to your financial advisor about the scale of your renovation. They'll make sure you have the funds you need to create the home you want.
Before you build, make sure your investment is protected by taking these steps:
If you need funds, consider using your home equity with Discover® Home Loans.

Invest in the right homeowner's insurance policy.

Check your contractor's insurance. It should include workers' compensation, general liability and builder's risk insurance. Don't be afraid to ask for a physical copy of the insurance policy.

Consider the value of risk-reducing renovations like a new roof, updated plumbing and safer electrical system.
If you need help paying for your home remodeling project, a home equity loan is a good option. Some loans allow you to borrow a secure amount at a fixed interest rate, term and monthly fee. Plus, interest payments are tax deductible for most borrowers. Consult your tax advisor.
If you're interested in a home equity loan, talk with a Discover Personal Banker at 1-855-361-3435 today to learn about a Discover Home Loan.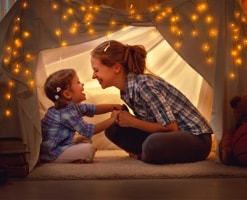 The home equity you've earned
can be used in a multitude of
ways. 
Main

Start your application online

or give us a call.
Main

Start your application online or give us a call.