How Sourcing Your Own Remodeling Materials Can Save You Time and Money

Make your next home remodel more cost-effective! It's time to get smart about saving money, which means avoiding home remodeling materials that can be marked up as much as 50%.
Sourcing your own materials has become a popular way to save money on a remodeling project because you can limit the problems associated with timing. You can even make adjustments when the unexpected happens.
Don't reduce your budget or your expectations. You deserve that new kitchen, garage or deck! It's time to save and get exactly what you want at the same time. It all starts with the right home remodeling materials.
Working With Your Contractor
Not all contractors are willing to work with homeowners who provide their own materials. Talk with your contractor to ensure they're onboard. Include a note about the materials in your contract and clarify who is responsible for liability, based on the materials and the work done.
Once you're ready to work together, it's time to start hunting. Before you scour the web or get in your truck, talk to your contractor about the materials being used. Everything should be covered in your project plan.
Contractors know some of the best places to get home remodeling materials, including ones you might not think about. This Old House notes that recycling centers and Habitat for Humanity's ReStore can be a good place to save. For example, a four foot by five foot insulated window will cost about 50% less at a ReStore compared to a home center.
Always insist on quality materials. You'll have plenty to choose from, so there's no reason to settle for remodeling materials that may require more work or care down the road.
Another Homeowner's Remodel Is Your Opportunity to Save
Contractors usually work on multiple projects at once. You can use that to your benefit.
Ask your contractor if they have any additional stock left over from past work. You'll often get lucky, especially with common materials like flooring. Asking around can yield multiple options, and because those items are brand new, you'll ensure that your house is on trend when the remodel is complete.
There may be some extra labor with this method, such as sanding and refinishing a wood floor, but generally, you'll experience good savings. Check with your contractor before you buy to make sure that they can handle the extra work and if the materials will impact your project's timeline.
If your job is big enough to need a set of subcontractors, then your potential pool of resources (and savings) just got much larger, which makes remodeling a historical home especially easy.
Deliver the Materials Yourself
This isn't for everyone, but if you've got a sturdy truck, you can bring a lot of the remodeling materials to the job site yourself.
Self-delivery brings two potential savings opportunities. First, your contractor doesn't have to pay a supplier to ship the goods. Over the course of a large remodeling project, that can save you a lot of money.
Second, you aren't stuck with hourly wages associated with driving those home remodeling materials from your contractor's warehouse to your job site. When you're thinking of ways to save money on a remodeling project, always look for opportunities that can reduce costs in multiple ways.
Because you have 24/7 access to your home, you can put everything you need in one place before it's needed. Stocking up on materials and having them on hand means you won't waste hours waiting on materials when the project has started. It's a great way to ensure you keep to your schedule!
Contractor Discounts
Like the big reveal once a project is done, we've saved the best for last: trade discounts.
Whether you're shopping for lighting, insulation or top-of-the-line windows, request a trade discount from the supplier. These discounts may shave up to 20% off of the total cost of your materials.
Technically, a trade discount is for a contractor with specific licenses or resale credentials. Some stores will request these at the time of the sale, while others may provide trade discounts for customers as well. If you end up needing the credentials, ask your contractor. Many are happy to provide them for the project because you're saving them time and money by acquiring, transporting and stocking supplies.
Handling the supplies yourself can take some time and a bit of haggling, but it's one of the best ways to save money on your remodeling project. 
No matter how you choose to save, you'll enjoy a great sense of accomplishment knowing you saved big on your beautiful new space.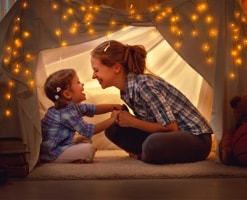 The home equity you've earned
can be used in a multitude of
ways. 
Main

Start your application online

or give us a call.
Main

Start your application online or give us a call.