Five Advantages to Refinancing via FHA Streamline

Five Advantages to Refinancing via FHA Streamline
If you decide to refinance, you may want to find out if you qualify for an FHA Streamline refinance loan. This type of mortgage program is available to those whose current mortgage is FHA insured. Check your mortgage loan documents or your credit report to see if your loan meets this requirement.
As its name implies, refinancing with an FHA Streamline is easier, but otherwise similar to ordinary mortgages. It can have a 15- or 30-year term and either a fixed or adjustable rate. The FHA Streamline has five main advantages.
1. No appraisal is required.
The FHA allows you to use your original purchase price to represent your home's current value. Not only does this save you the cost and hassle of getting an appraisal and worrying about whether it will be high enough, it also allows eligibility even if your loan is currently under water (i.e. your loan payoff amount is higher than your home's market value). You have the option, however, to use a current appraised value.
2. No verification of income or employment is required.
Being currently unemployed or underemployed will not prevent you from refinancing with an FHA Streamline. Credit score verification is also waived, although many lenders add on a minimum credit score requirement of approximately 620.
3. The process is easier and faster.
The FHA Streamline refinance loan requires significantly less documentation. Coupled with the elimination of the appraisal, the turnaround time can sometimes be as quick as two to three weeks. If you have been postponing refinancing expecting there might be significant hassle involved, the FHA Streamline is an appealing solution.
4. Rates are the same as on regular FHA mortgages.
Despite the benefits and lower credit requirement, the FHA Streamline mortgages offer rates as low as other FHA mortgage loans.
5. There is no prepayment penalty.
It's good to know that you have the option of paying off your mortgage early without incurring any additional charges. 
Specific Requirements for an FHA Streamline
In addition to already holding an FHA-insured mortgage, other requirements include:
The home must be your principal residence and you cannot have had more than one late payment in the last 12 months
You must be current on your mortgage at closing and if you have an ARM, you must be out of the introductory rate before you can streamline
You must receive a net tangible benefit from the refinancing, which means that you must reduce your payment for mortgage, interest, and mortgage insurance by at least 5%

Closing costs, such as origination fees and title costs, must be paid with cash at closing or rolled into a slightly higher interest rate in a no-cost refinance loan
Although you cannot include / payoff a second mortgage with an FHA Streamline loan, you may be able to subordinate the second FHA streamline loan. You also cannot receive cash-out with the FHA Streamline. Your mortgage lender can guide you through the process.
As with any mortgage, talk with your current lender, shop around to compare options, and work only with trustworthy, reputable lenders who are rated highly by the Better Business Bureau.
Other Options
If you don't have an FHA-insured mortgage but want to refinance at a better rate, there are other option. VA loans have a refinancing program, and there are also conventional refinance options. Check with your mortgage lender to see which of these might work for you.
Timing
If you think you can't refinance because you may move in a year or two, think again! With the benefits of an FHA Streamline—no appraisal, far less documentation, and quick turnaround time combined with today's low mortgage rates—you might break even in just a few months!
Discover does not offer FHA loans currently.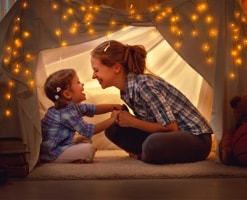 The home equity you've earned
can be used in a multitude of
ways. 
Main

Start your application online

or give us a call.
Main

Start your application online or give us a call.