Experiential Gifts: More Memories for Your Money
Searching for the perfect gift for your significant other? Think experience over stuff.
You want to show your special someone how much they mean to you, but between birthdays, anniversaries, Valentine's Day and the holidays, gift ideas can run dry.
Investing in experiential gifts for a significant other (SO) is a great alternative to typical material purchases—flowers, chocolates, watches, etc. From simple, sentimental gestures to once-in-a-lifetime events, experiences as gifts can be tailored to any budget and any person. Is your SO a hopeless romantic? Addicted to adrenaline? Let their interests guide your exploration into experiential gifts.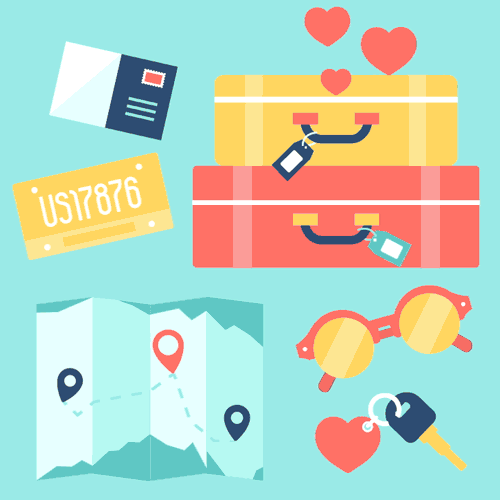 For the foodie
Cooking class: Whether it's a class for couples or a solo course, your SO will love the chance to explore their inner chef, and you can volunteer to be a taste-tester. (That's one of the best aspects of experiences as gifts—they're often a win-win.)
A year of dinner dates: Pick out 12 restaurants, enough for a monthly dinner date. You can provide your loved one with a map of the restaurants you want to hit before the end of the year or, if you want to keep it secret, a calendar simply marking date nights. Big budget? Go gourmet. Keeping it cheaper? Find little-known local places. Better yet, make your experience gift a mixture of both.
For the thrill seeker
Amusement park tickets: Free falls, corkscrews, loop-de-loops, all that good stuff. If you don't have your SO's taste for adrenaline, surprise them with a group outing. Some can enjoy the tamer attractions while others brave the big rides.
Skydiving: It's on every thrill seeker's bucket list. Skydiving can be a bit spendy, especially if you're taking the plunge as a pair, but it can be a once-in-a-lifetime rush and not an experiential gift that would soon be forgotten.
For the traveler
A weekend getaway: This classic experience gift can have so many variations. Road trip or air travel. Relaxing retreat or exciting activity-packed adventure. You can give your SO a travel brochure-style itinerary of the weekend you've planned for the two of you, throw a dart at a map together or keep the location a secret until arrival.
For the experimenter
Lessons: There are countless options for lessons to gift. Your community likely offers a diverse array from beginner's sewing classes to scuba-certification courses. Maybe your SO has always wanted to learn home-brewing or expressed an interest in pottery. Give your special someone an excuse to explore something they've never tried before. Do-it-yourself kits technically count as material gifts, but they can be a cheaper alternative to formal lessons for a significant other who would love to learn a new skill.

For the artist
Museum membership or performing arts season tickets: Help your SO be a patron of the arts with this experience gift. Museums, symphonies and stage performances often offer memberships to a full season or full year of entertainment and fine art. If your special someone frequently attends anyway, purchasing these packages can save money too, as they're usually cheaper than buying tickets individually.
For the hopeless romantic
Picnic: Who says you can't get creative with a picnic? Organize a scavenger hunt for your SO that leads them to the spot or create a menu with dishes that mean something special to the two of you. Watch the sunrise or sunset together or, if the weather isn't the nicest, set it up right in the living room.
Couples dance lessons: Waltzing, tangoing, jitterbugging—after an evening or two learning the basics, you and your special someone will be the envy of your friends at the next wedding reception. It's a skill the two of you can enjoy for years to come. (As long as you learn not to step on each other's feet.)
For the free spirit
Date night jar: Why choose only one experience gift when there are so many options? Write down all the date ideas you can think of on slips of paper or Popsicle sticks and put them in a jar. You can even ask friends and family to add a few. Present your SO with the jar and explain that they'll be able to choose a spontaneous activity or outing from the jar whenever you have a date night. Since some dates will likely require more money or planning than others, it might help to color-code the slips of paper or Popsicle sticks. Denote which experience gifts are free, which cost some money and which require some heavier spending.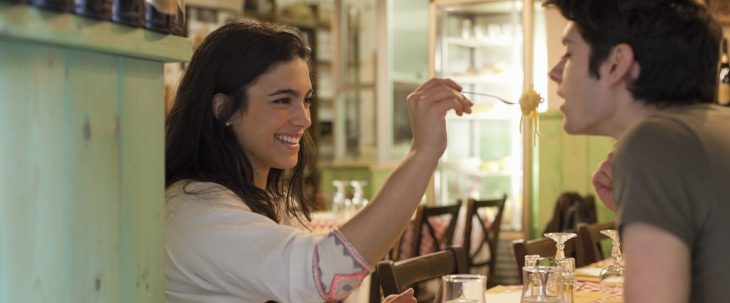 Start saving for experience gifts
Experiences as gifts are the perfect way to create memories without creating clutter. Since they often require more planning (and sometimes more money) than traditional gifts, it's a good idea to think ahead. Even if you aren't sure right away what kind of experiential gift you'd like to give for the next milestone in your relationship, you can begin putting some money aside each month—or even each paycheck—as you decide. You might consider setting up automatic transfers to an online savings account specifically for experience gifts. That way, when the right idea comes along, you'll know exactly how much you have to spend on an experience for that special someone.
Cut the clutter and invest in priceless memories. Give experiences.